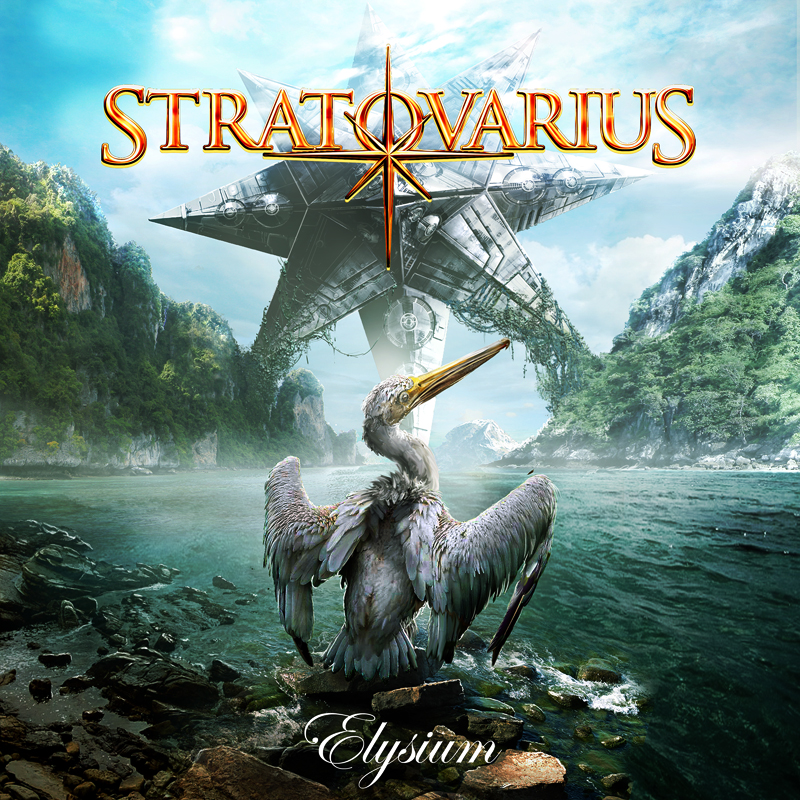 Finnish melodic metallers STRATOVARIUS are readying to unleash their thirteenth studio album, Elysium, this winter. Recorded at 5-by-5 studios in Pitäjänmäki, Helsinki, Finland, the nine-track full-length will be released in the US and Canada January 18, 2011 through Armoury Records and features cover art by Gyula Havancsák.
Elysium Track Listing:
1. Darkest Hours
2. Under Flaming Skies
3. Infernal Maze
4. Fairness Justified
5. The Game Never Ends
6. Lifetime In A Moment
7. Move The Mountain
8. Event Horizon
9. Elysium
Elysium will mark the debut of newest addition: 27-year-old Finnish guitarist Matias Kupiainen. Said drummer Jörg Michael of the band's newest recruit: "In Matias we found a new character who fits perfectly with his way of melodic guitar shredding. He is a killer player, a 'wunderkind' from Finland!"
Polaris, STRATOVARIUS' 2009 "come back" offering and first since the departure or guitarist/main composer Timo Tolkki, was reissued as a two-CD digipak earlier this year via Armoury Records. In addition to the original album, the package includes a bonus disc containing 75 minutes of live material recorded during the Polaris tour spanning the band's entire history.
STRATOVARIUS 2010:
Timo Kotipelto – Vocals
Matias Kupiainen – Guitars
Lauri Porra – Bass
Jörg Michael – Drums
Jens Johansson – Keyboards