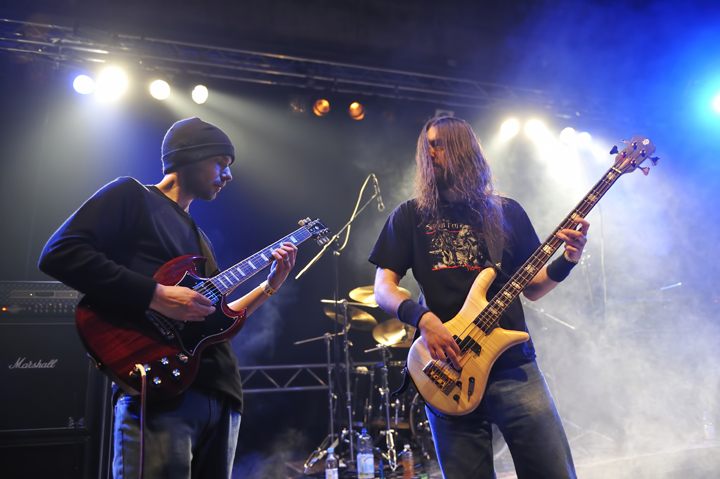 With the release of WHILE HEAVEN WEPT's massive Triumph:Tragedy:Transcendence – Live At The Hammer Of Doom Festival CD/DVD approaching release — due out on Cruz Del Sur Music on December 7, 2010 — the band have made the entire album available for streaming!
Check out the entire eight tracks from the Triumph:Tragedy:Transcendence… album at the WHW official Myspace page now! Individual links to the videos are available here:
"Thus With A Kiss I Die (Part 1)"
"Thus With A Kiss I Die (Part 2)"
The vinyl release of T:T:T is available now, released as a joint collaboration between Cruz Del Sur Music, Iron Kodex, and High Roller Records. Limited to 1000 copies, the double gatefold layout includes a poster and insert, with 300 available on 180 gram orange vinyl and 700 on 180 gram black.
http://www.whileheavenwept.net
http://www.myspace.com/whileheavenwept
http://www.cruzdelsurmusic.com
http://www.myspace.com/cruzdelsurmusic