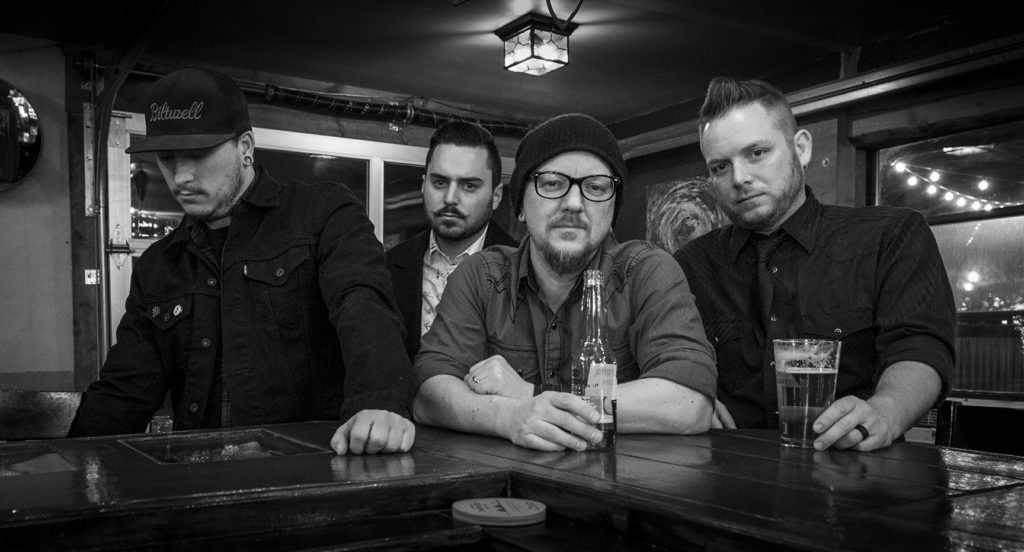 [photo by Cody Isaman]
Colorado-based doom/rock quartet STONE DEAF has completed the band's second album, Royal Burnout, set for release in early May through Black Bow Records.
Formed in late 2014 in New Castle, Colorado, STONE DEAF's approach to music is a timeless fusion of melody and driving rhythms blending solid rock vibes, psychedelic elements, and sludgy low-end riffs. The band released their self-titled debut album in 2015 and has since spent their time fine-tuning their approach and honing their craft on stage while writing their next record, which now comes to life in Royal Burnout.
Changing gears between chugging riffs, bluesy rock and laid-back moments of heaviness, STONE DEAF provides a soundtrack to your drive into oblivion on Royal Burnout. Ancient aliens poking through the lonely AM radio waves, the light of the radio your only company in the vastness. A sonic palette to accompany the hope of lights in the distance under a dome of desert stars. Leave your watch behind, forget about time and soak in the sounds of the middle of nowhere. With eight new jams packed into a thirty-three-minute album, Royal Burnout was recorded produced, recorded, and mastered by Dustin Chapin at The Launch Complex, New Castle, Colorado, with photography by Marin Forcella and design by the band's Dustin Chapin and Cody Isaman.
Fans of The Hellacopters, Thin Lizzy, Kyuss, Nebula, and Corrosion Of Conformity should tune in and put STONE DEAF and Royal Burnout on your radar.
Royal Burnout will see release on CD and digital platforms through Black Bow Records on Friday, May 4th. STONE DEAF is booking shows in support of the album, with a short run through the Southwest being organized for mid-Summer. Stand by for audio samples, preorder info, tour dates, and more in the weeks ahead.
STONE DEAF Live:
5/11/2018 Mesa Theater – Grand Junction, CO
Royal Burnout Track Listing:
1. Spitshine
2. Room #240
3. Buzzards
4. Monochrome
5. Boozy Spool
6. Deathwish 62
7. That Lefty Request
8. Royal Burnout
STONE DEAF:
Cody Isaman – bass, vocals
Scott Anderson – guitars, keys
Jarron French – drums
Dustin Chapin – guitar, vocals, keys, drums
http://www.stone-deaf.com
https://stone-deaf.bandcamp.com/releases
https://www.facebook.com/StoneDeafColorado
http://www.blackbowrecords.com
https://blackbowrecords.bandcamp.com
https://www.facebook.com/Black-Bow-Records-565275456841866
https://twitter.com/blackbowrecords