Delivering mercurial, heavily textured post-hardcore of the highest order, New Zealand-based quintet, SPOOK THE HORSES, has completed their sophomore album and are preparing Rainmaker for a mid-Winter 2015 release.
If you've ever sat and watched darkening clouds eclipse the sun, then you'll be familiar with the kind of portentous intensity post-hardcore and atmospheric metal titans SPOOK THE HORSES evoke on their new album Rainmaker. Soundtracking the apocalypse since 2009, the Wellington-based act remains resoundingly heavy, but just as those clouds are eventually borne away by powerful prevailing winds, the band's epic suites are imbued with strings, brass, synthesizers and nuanced guitar — the lineup including three guitarists — enabling them to turn suddenly glorious. SPOOK THE HORSES crafts monumental hymns atop a percussive baseline saturated with sound. Yet, like sonic kin Terra Tenebrosa, The Old Wind, or Cult of Luna, the spacious and ruminative passages threaded through their songs are as crucial as any outright aggression. Picturesque soundscapes, outbursts and scatterings of crestfallen vocals define their unique sound, while the band has steadily built a reputation for crafting immersive live performances, built on the back of extensive touring.
The tone of the band's new record, Rainmaker signifies an evolution from the dense trio of guitars that defined their December 2011-released debut album, Brighter, into the arid and spacious; a descent to the dry, desperate earth. Tracked live at studio Wellington by James Goldsmith (So So Modern, Die! Die! Die!), mixed in Melbourne, Australia by Sam Sproull (Shihad, Cairo Knife Fight, Gatherer) and mastered in Stockholm, Sweden by renowned engineer Magnus Lindberg (Cult of Luna, The Ocean, Kongh), Rainmaker presents forty-five minutes of undulating post-hardcore and atmospheric metal that shifts effortlessly between the lacerating and the sublime. SPOOK THE HORSES remains an amalgam of light and dark, crushing and fragile, and serene and seething.
SPOOK THE HORSES will independently release Rainmaker in February 2015 on digital and 12″ LP formats, and as a precursory foretaste of what the album beholds, the band has leaked the dynamic fourth track, "Flood," which is now available for free download via their BandCamp page RIGHT HERE.
Having taken their music to fans live extensively over the years, previously sharing the stage with such acts as Kylesa, La Dispute, Ulcerate, Jakob and many more, SPOOK THE HORSES has announced North Island 2014/15 preceding the release of Rainmaker, with several shows scheduled across the northern tier of their homeland from late November through January.
Be ready for more audio samples, tour announcements and more in conjunction with the release of Rainmaker through the turn of the New Year and throughout 2015.
SPOOK THE HORSES North Island 2014/15 [info]:
11/28/2014 San Fran – Wellington, NZ w/ Into Orbit, Skymning
12/06/2014 Great Job – Palmerston North, NZ w/ Gains, Robin
12/13/2014 Ding Dong Lounge – Auckland, NZ w/ Old Loaves, Proton Beast
1/17/2014 The Cabana – Napier, NZ w/ Heterodox
SPOOK THE HORSES:
Ben Dentice – guitar
Donnie Cuzens – guitar
Callum Gay – guitar, synth/sampling, vocals
Alex Ross – bass guitar
Zach Meech – drums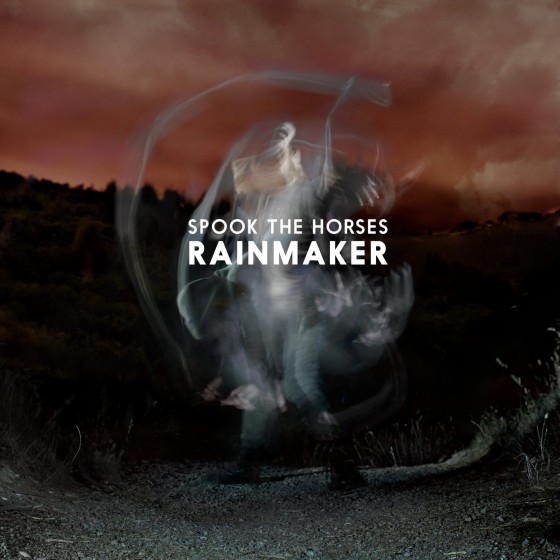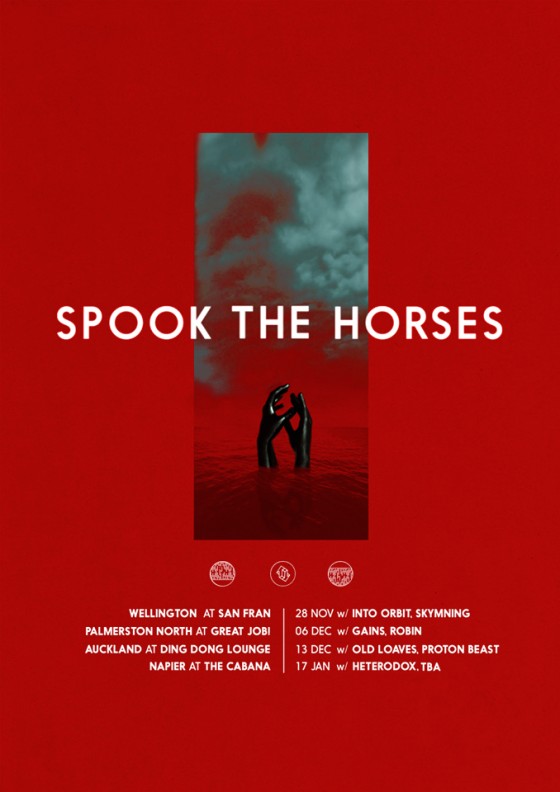 http://www.spookthehorses.com
http://www.spookthehorses.bandcamp.com
http://www.facebook.com/spookthehorses
http://twitter.com/SpooktheHorses