[photo by Alvino Salcedo]
The epic Curse Of Conception LP by Arizona's SPIRIT ADRIFT is now streaming in its entirety at Noisey as the album is prepared for release this Friday through 20 Buck Spin.
SPIRIT ADRIFT has taken their psychedelic doom/metal to an ascendant new level on Curse Of Conception earning their rightful place among the top tier of modern metal bands clawing their way above and beyond the underground scene. Now more than at any time metal has become the lifeblood of rock music and SPIRIT ADRIFT offers Curse Of Conception as an embodiment of that perseverant vitality. The album was engineered and mixed by Sanford Parker (Yob, Pelican, Eyehategod) and features artwork by Joe Petagno (Motörhead, Magic Circle, Autopsy).
Noisey has posted an interview with the desert metallers alongside an advance stream of Curse Of Conception, issuing of the album, "The Sabbathian aura of Chained To Oblivion has moved away from the foreground. In its place is an aggressive, doom-informed take on classic thrash and traditional metal. Towering, crisp riffs and subtle melodies carry Southern-inspired swells as Garrett's Arkansas roots shine through on songs like 'To Fly on Broken Wings' and 'Wakien,' the latter a staggering instrumental composition that billows with majestic arioso. Meanwhile, heavier songs like the title track, 'Graveside Invocation,' and 'Onward, Inward' are reminiscent of Master Of Puppets – if it were played at two-thirds the normal speed."
Explore SPIRIT ADRIFT's Curse Of Conception at Noisey RIGHT HERE.
20 Buck Spin will release Curse Of Conception worldwide on LP, CD, and digital formats this Friday, October 6th. Find preorders at Bandcamp HERE, through the label webshop HERE, and iTunes HERE.
SPIRIT ADRIFT has booked a pair of Curse Of Conception release shows, one in Tempe on October 7th alongside Atriarch, Take Over And Destroy, and Divine Hammer, and the second in Denver on October 14th with Khemmis and Abrams. Stand by for more widespread touring in support of the record to be announced in the weeks ahead.
SPIRIT ADRIFT Curse Of Conception release shows:
10/07/2017 Yucca Tap Room – Tempe, AZ w/ Atriarch, Take Over And Destroy, Divine Hammer
10/14/2017 The Hi-Dive – Denver, CO w/ Khemmis, Abrams
Formed by members of Gatecreeper, Goya, and more, SPIRIT ADRIFT caused many listeners to take notice with their debut album Chained To Oblivion, it is on Curse Of Conception that the band has taken a giant leap forward in songwriting prowess, production and confidence. From Metallica/'Priest-like moments to epic crescendos, radio-ready crawlers to sky-shaking thunder, SPIRIT ADRIFT is aiming sky high with burning focus and peak vigor. Throughout the duration, brick-heavy riff assembly, somber southern atmospherics, and grand melodies entwine flawlessly into perfect metallic majesty. Fans of Crowbar, Metallica, Judas Priest, Testament, Khemmis, Thin Lizzy, Rwake, Yob, Alice In Chains, Baroness, Pallbearer, Mastodon, and Katatonia, pay heed to the band's entrancing riffs.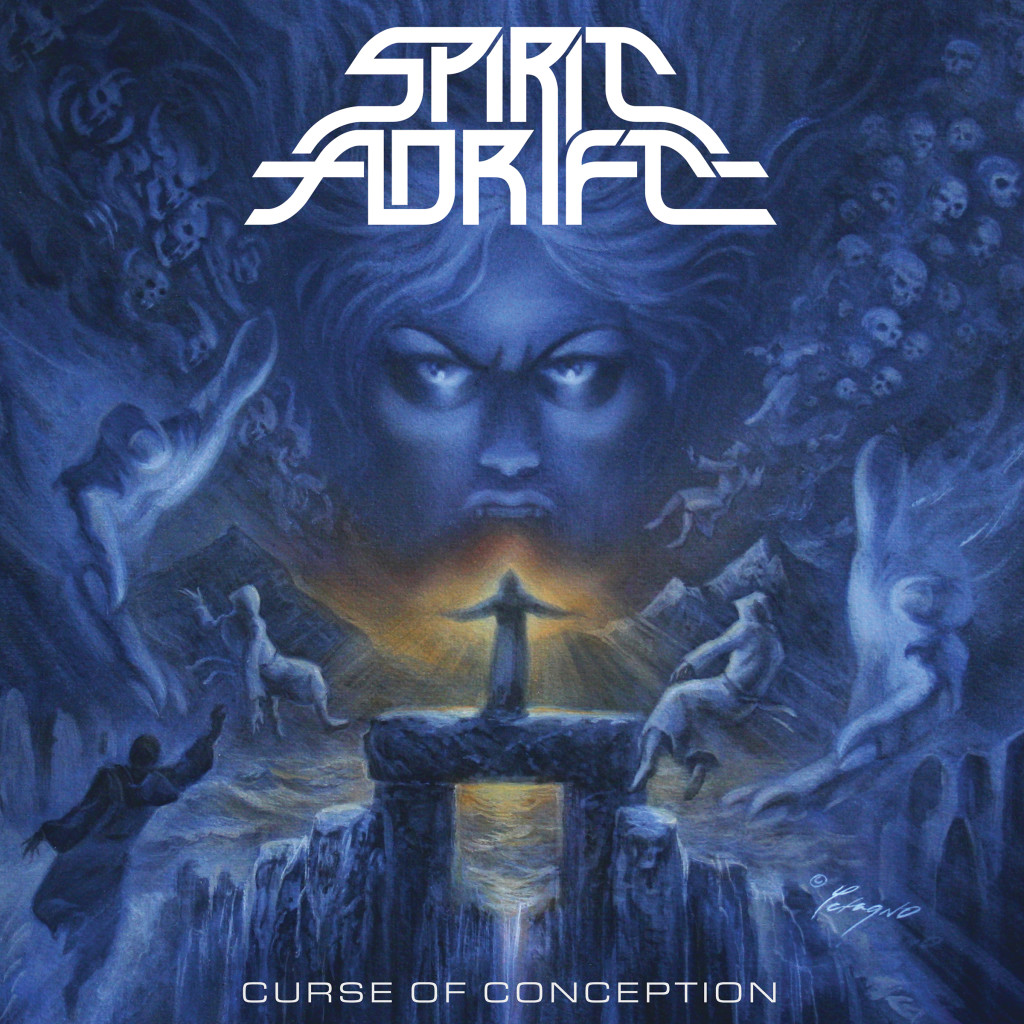 https://spiritadrift.bandcamp.com
https://www.facebook.com/SpiritAdrift
http://spiritadrift.bigcartel.com
http://www.20buckspin.com
http://www.facebook.com/20buckspin
http://www.twitter.com/20buckspinlabel