Belgium-based outfit SOUL DISSOLUTION has unleashed a new video for "The Absolving Tide." Now playing courtesy of No Clean Singing, the track comes off the band's impending third full-length, SORA, set for release September 30th via Viridian Flame Records
Forged in 2012, SOUL DISSOLUTION plays atmospheric post-black metal in the vein of bands like Agalloch, Drudkh, Harakiri For The Sky, and Woods Of Desolation. After a slow beginning, it was their second album, Stardust, released in 2018 by Black Lion Records, that earned them recognition in this specific niche of the genre. This album was followed by various EPs, of which the most recent, Winter Contemplations, was released in 2020 by the band's own Viridian Flame Records. The Headbanging Moose hailed the EP for being at once, "introspective and brooding… telling stories of snowy landscapes, raging blizzards, regret and purgatory." Metal Temple concurred awarding the EP a 9/10 rating and noting, "though only two songs are present on this EP, they are two massively powerful offerings of beauty and sadness… this band can capture a bevy of emotions that runs you through a whirlwind of feelings, from depressing and anger, to hope and endurance. This is some very moving and oppressive music, created with considerate songwriting and attention to details. The melodies lie in wait to sweep you off your feet." Added Cvlt Legion, "Winter Contemplations finds itself balanced on the knife edge between the harshness and the hope of earth's coldest season. Never losing focus for one moment, this is an absorbing, accommodating and heartfelt outpouring of emotion in the solitude of a barren sky. In a year of desolation, this record reminds us of the natural desolation we should all behold – one that will never leave us."
And now, SOUL DISSOLUTION is finally ready with a brand new full-length, SORA (Japanese for "sky"), a five-song conceptual work about the sky and its many facets.
Relays the band of today's "The Absolving Tide" premiere, "This song is themed around 'the storm.' This is the darkest song of the album, and probably the catchiest too, so we're really excited to share this first glimpse into the album with you! We always wanted to make a proper video clip and, compared to the more-or-less DIY approach we used for [2018's] Stardust title-track, this is definitely the next level here. Bleak Vision did a terrific job on this production; and we're very happy with the end result!"
Adds No Clean Singing, "The rumble of thunder and a somber piano refrain open 'The Absolving Tide,' but you'll soon realize that the song packs a potent visceral punch. The rhythms will get your head (and other body parts) into reflexive motion as the lead-weighted bass pulsates and throbs and the drums crack and blast. The band do eventually pull back from their racing pace, allowing melancholy and desolate moods to flower through beautiful but stricken harmonies and the poignancy of the last ringing notes.
"But before that final segment arrives, the trill of sky-flying riffs and booming drums will elevate your heart-rate. The music sears and soars, even though it spawns moods of longing and desperation. And speaking of searing, the two-toned vocal tandem is remarkably intense — the snarls savage, the screams lacerating. Firing on all cylinders, SOUL DISSOLUTION creates a relentlessly gripping and moving experience, and one that won't soon be forgotten."
Watch SOUL DISSOLUTION's "The Absolving Tide," via No Clean Singing at THIS LOCATION.
Stay tuned for more info on SORA including album cover art, track listing, and preorders to be unveiled in the coming days.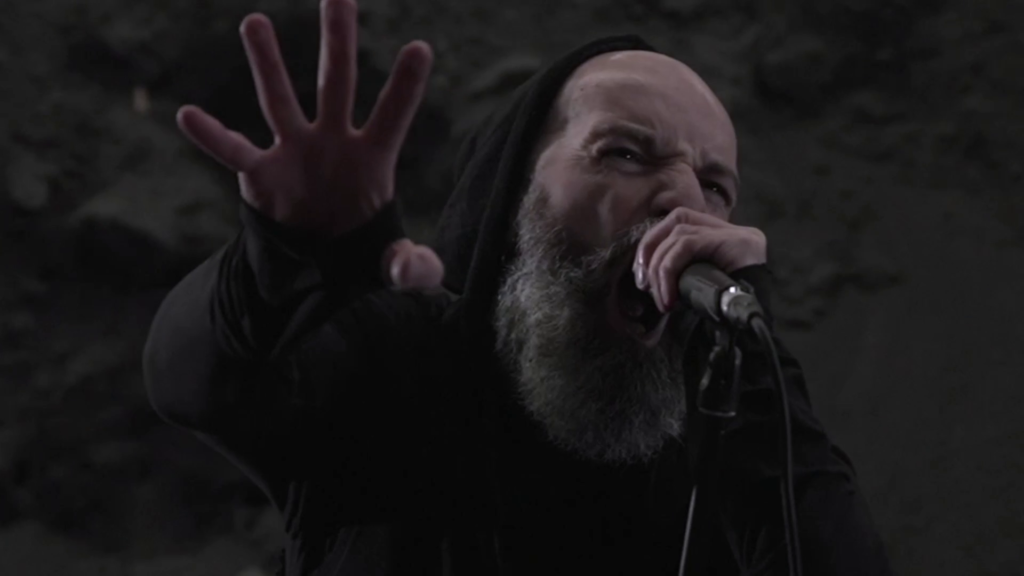 http://www.facebook.com/soul.dissolution/
http://www.instagram.com/souldissolution
http://souldissolution.bandcamp.com
http://www.viridianflame.com
http://www.facebook.com/ViridianFlame
http://viridianflame.bandcamp.com