Brooklyn, New York's favorite sludge metal outfit SOMNURI today unveils their latest video/single for "Paramnesia." Now playing at Metal Injection, the monolithic track comes by way of the band's impending third full-length, Desiderium, set to drop next Friday, July 21st, via MNRK Heavy.
Comments drummer and producer Phil SanGiacomo, "'Paramnesia' is a song about rediscovering one's self and navigating through distorted memories. On our new album, Desiderium, we explore ideas about living multiple lives and distinguishing between what's real and what's a delusion. The track has some real weight to it and feels awesome to play live."
Guitarist/vocalist Justin Sherrell notes, "It has one of the bigger and nastier riffs on the album and you can just tell from the look on people's faces when they hear it. The video, shot by Susan Hunt, is a constantly flowing hallucination and an amazing visual representation of what the song is to us.  Also, who doesn't like an apocalyptic beach scene?"
Adds Metal Injection, "It all feels like a weird, half-remembered fever dream, which as it turns out is exactly what SOMNURI wants."
Watch SOMNURI's "Paramnesia" video at Metal Injection at THIS LOCATION.
Watch the video for Desiderium's first single, "What A Way To Go," HERE and "Death Is The Beginning" HERE.
Building off their previous two LPs, SOMNURI — Sherrell, SanGiacomo, bassist Mike Gaworecki, and new recruit, guitarist Chris Drapeau — has spent the last several years hard at work writing riffs and letting their ideas distill in a marathon session of putting the songs together. The final product is Desiderium.
Recorded at Gojira's Silver Cord Studios, mixed by Justin Mantooth at Westend Studios, and mastered by Brad Boatright at Audiosiege Mastering, Desiderium is a true crusade through a black hole of sounds and heaviness. Weaving their way seamlessly through a variety of tempos and timbres, the band gives some well-trodden genres new roads to travel. Insanely versatile, Sherrell's is able to effortlessly deliver soul-filled clean vocals and apocalyptic screams. It's the perfect counterpoint to the band's instrumentals, which intertwines sludge, grunge, psych-rock and more.
Such copious ideas and soundscapes turn Desiderium into a prism of sound. Every song is an amalgamation of what makes rock kinetic, bridging a gap between acts like Helmet, Karp, Handsome, and Quicksand with the sonic journeys of an Isis or Jesu. It's their thirst for exploration that makes SOMNURI who they are: they're an ascendant band, not constrained by any label or descriptor.
Desiderium features cover art by Alex Eckman-Lawn and will be released on CD, LP, cassette, and digital formats. For preorders, go to THIS LOCATION.
SOMNURI is currently traversing the US on tour with psychedelic doom duo Telekinetic Yeti. Additional support is being provided by Stinking Lizaveta. Following their shows with Telekinetic Yeti, the band will join Zao for a trio of performances. Tickets are on sale now. See all confirmed dates below.
SOMNURI w/ Telekinetic Yeti, Stinking Lizaveta [remaining dates]:
7/14/2023 Dante's – Portland, OR
7/15/2023 John Henry's – Eugene, OR
7/18/2023 Bottom Of The Hill – San Francisco, CA
7/19/2023 Winters Tavern – Pacifica, CA
7/20/2023 Transplants Brewery – Palmdale, CA
7/21/2023 Knitting Factory – Hollywood, CA
7/22/2023 Nile Theatre – Mesa, AZ
7/25/2023 89th St – Oklahoma City, OK
7/26/2023 Mercury Lounge – Tulsa, OK
SOMNURI w/ Zao, Narcissus:
7/27/2023 IMAC – Harrisburg, PA
7/28/2023 No Class – Cleveland, OH
7/30/2023 Preserving Underground – New Kensington, PA
"Opening with a damn-near black-metal shriek, the track eventually settles into a Mastodon-style doom trudge before the double bass comes back in and everything goes haywire. Sludge that doesn't slouch. Hell yeah." – Revolver on "Death Is The Beginning"
SOMNURI:
Justin Sherrell – guitar, vocals
Phil SanGiacomo – drums
Mike G – bass
Chris Drapeau – guitar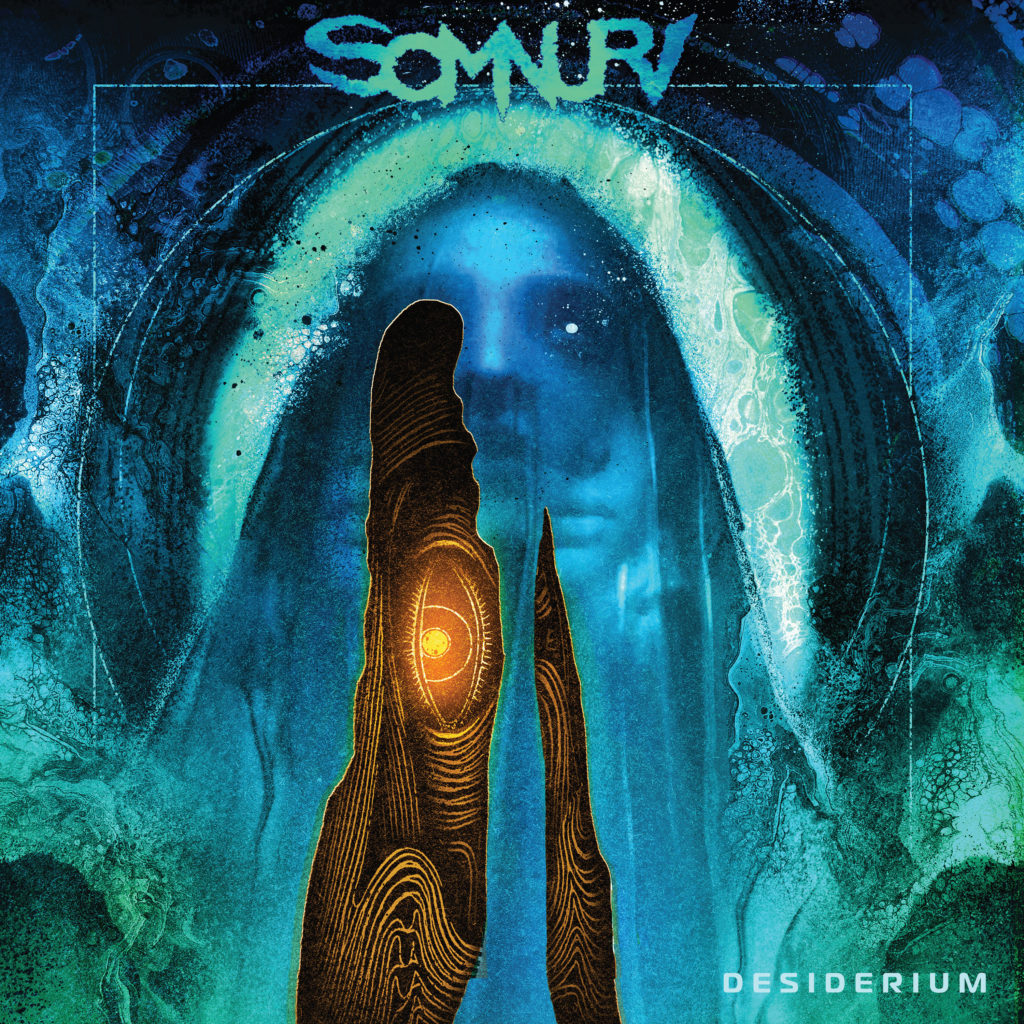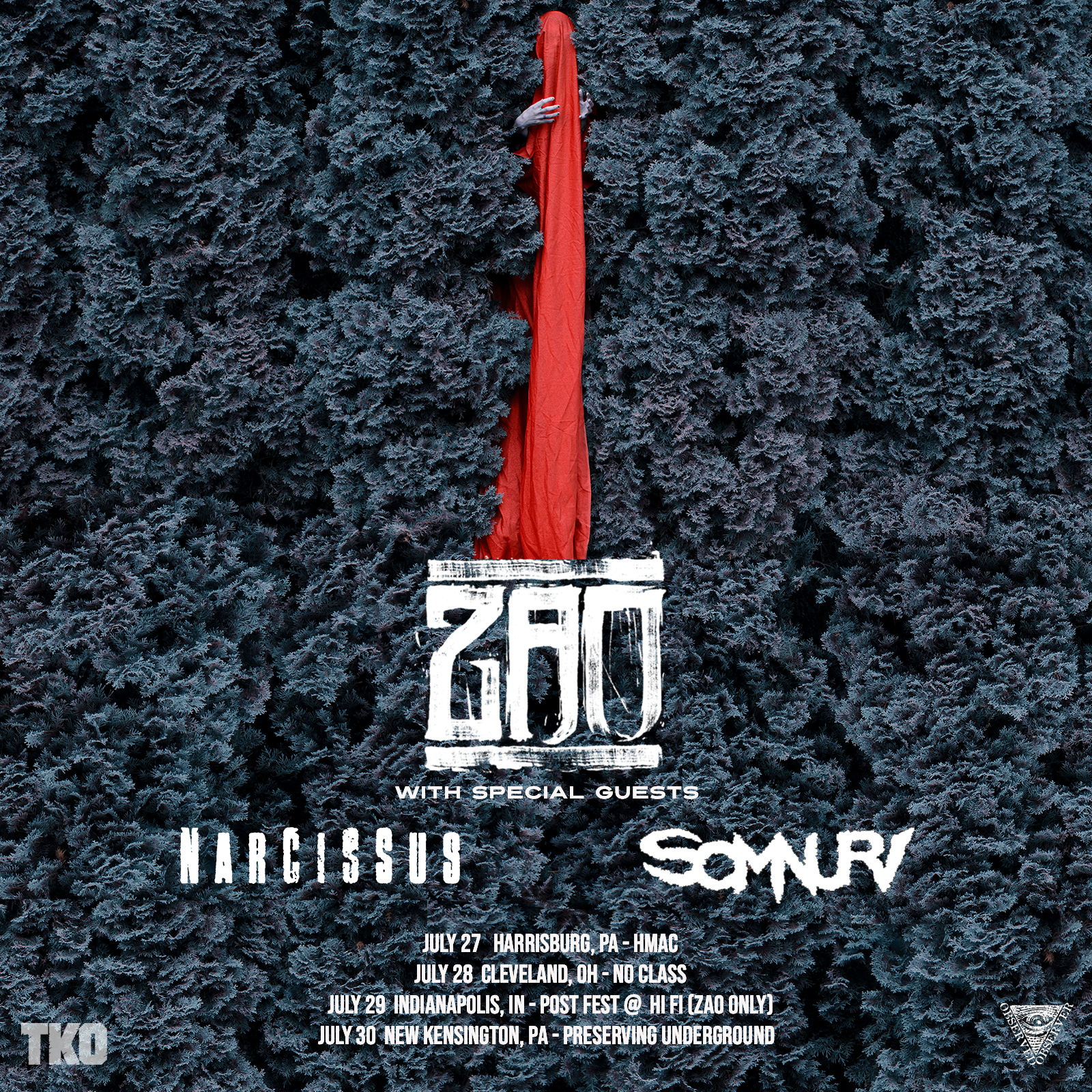 http://www.somnuri.com
http://www.facebook.com/Somnuri
http://www.instagram.com/somnuri
http://www.twitter.com/somnuriband
http://www.mnrkheavy.com
http://www.facebook.com/MNRKHeavy
http://www.instagram.com/MNRK_heavy
http://www.twitter.com/MNRKHeavy