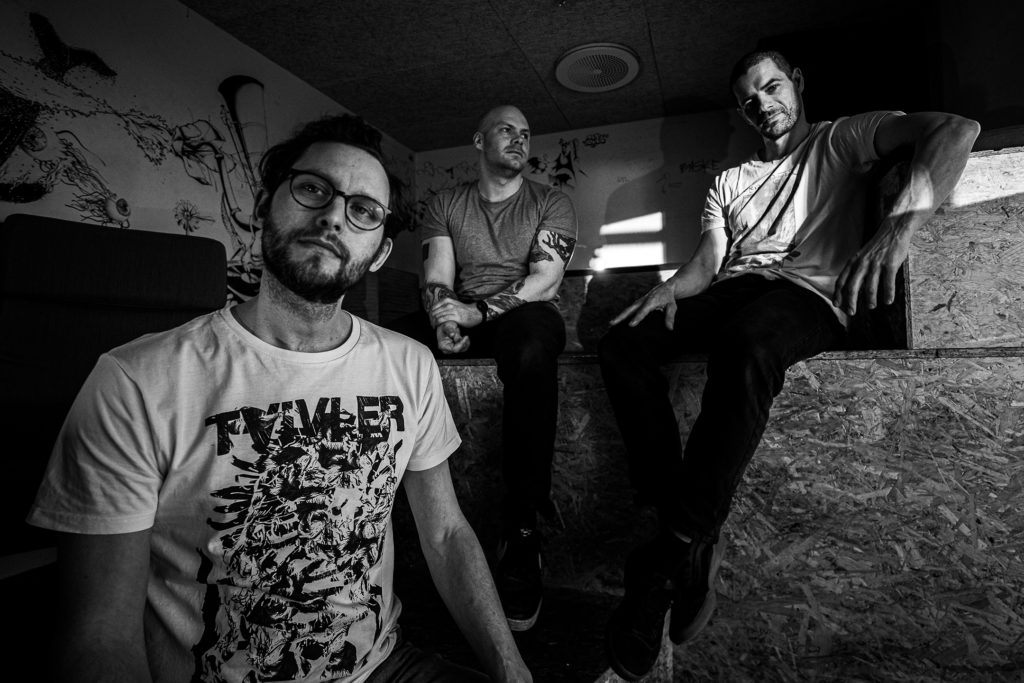 photo by Rolf Meldgaard
Decibel Magazine is hosting an exclusive premiere of "The Hypostasis," the new single from Aarhus, Denmark-based avant/technical metallic hardcore outfit OXX. The song is found on the band's fourth album, The Primordial Blues, nearing August release on Nefarious Industries.
OXX's The Primordial Blues is a monument to misery and a harbinger of perpetual sadness. The album was recorded by the band, mixed by Klaus Q Hedegaard Nielsen, mastered by Brad Boatright at Audiosiege (Obituary, Full Of Hell, Eyes), and completed with artwork by Aske A Hvidtfeldt and layout by Greg Meisenberg. The record also features guest contributions of violin/viola from Kristine Kier, cello from Emalia Slusarczyk, double bass from Adrian Christensen, and piano from Esben Tjalve.
With the new single, vocalist/guitarist Alex Bossen delves, "Explaining 'The Hypostasis' is pretty cut and dry. The song is a fairly overt attempt at synthesizing aesthetics or tricks employed by a couple of our favorite artists and dumbing it down into a bunch of big stupid riffs.
"The shadow of French guitarist/composer Marc Ducret looms large throughout the record, and nowhere more so than on this one. More than anything, the song is an attempt at translating some of his very specific approaches to tempo and meter, into sludgy brutality. 'The Hypostasis' is a continues stretching and shortening of riffs using different subdivisions, reversing and cutting up lines and twisting motifs beyond recognition.
"Additionally, a couple of sections and transitions are very obviously inspired by some of the Alchemist-produced tracks off Sean Price's phenomenal 'Mic Tyson.' See if you can pick them out amidst the incessant riffage. The song is about some sad shit, and anybody interested in wallowing in that stuff can delve into the lyrics when they release. But why would you? It's a pretty banging track, so have some fun with it instead."
Decibel writes, "The track is a crosscut between sludgy lumberings and manic riffing that feels both mathy and chaotic. It's a helluva ride, punctuated by enraged vocals and a rhythm section that feels like it's been given the unenviable task of making sense of complete madness… what should sound like a sonic train wreck has a sort of unexpected cohesiveness to it."
Stream OXX's "The Hypostasis" first through Decibel Magazine now at THIS LOCATION.
The Primordial Blues will be released August 18th with limited runs of 100 CDs and 50 cassettes and all digital services. Find preorder options and more at Nefarious Industries where the video for "The Coast" is playing HERE.
Watch for additional videos and more from the album to post over the weeks ahead.
Formed in 2012 by guitarist/vocalist/lyricist Alex Bossen and drummer Martin Aagard, OXX was born in the Danish punk/metal scene and has since grown into a feral beast of its own by weaving elements of avant/free music, afrobeat, and film scoring into its compositions. The band's raw and spontaneous blend of chaotic hardcore, sludge, and crust acts as an extension of the lyrics; an unfiltered, feverish stream of thought – bits and pieces of novels, obscure cinema, video games, and more, rushing by in a maelstrom of impressions of existence filtered through the eyes of the woefully unstable.
Following the 2019 release of their third album, The Skeleton Is Just A Coat Hanger; These Are The Black Strings That Make You Dance, OXX was able to bring their glorious belligerence to US audiences for the first time with a sprawling month-long trek. In November of 2022, the band joined Cleric on a two-week tour through parts of Europe, and in early 2023 they welcomed new bassist Anders Frodo S. Mikkelsen.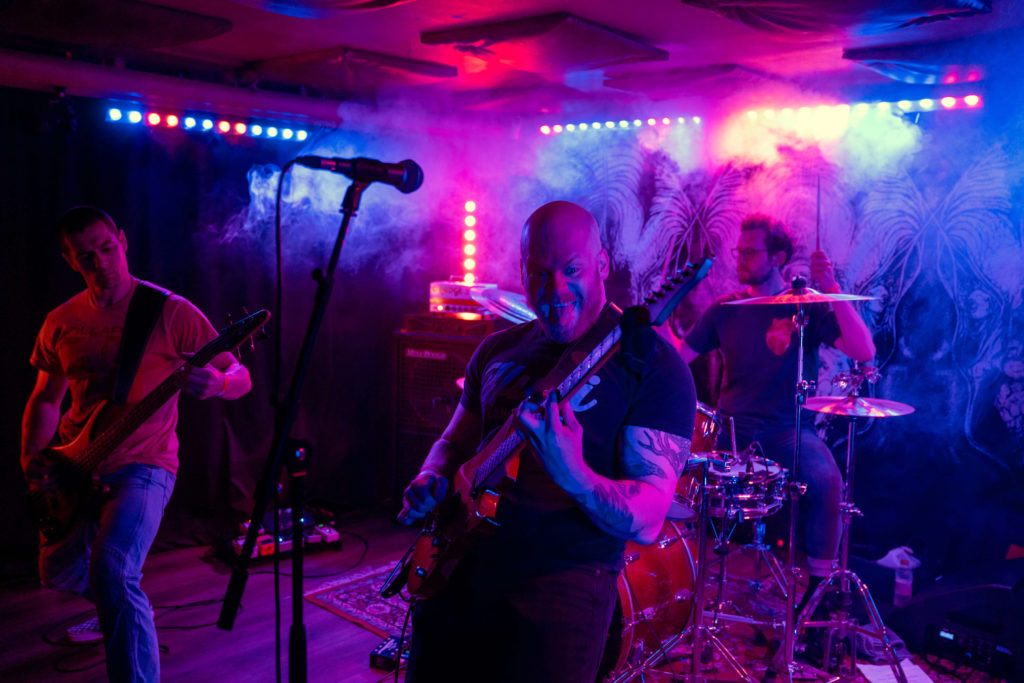 photo by Leandro Sanchez
http://oxxmusic.com
https://twitter.com/oxxmusic
https://www.facebook.com/oxxmusic
https://oxxmusic.bandcamp.com
https://nefariousindustries.com
https://nefariousindustries.bandcamp.com
https://facebook.com/nefariousIndustries
https://instagram.com/nefarious_industries
https://twitter.com/nefariousInd