San Jose, California-based grindcore trio SOCIOCLAST — comprised of current and former members of Deadpressure, In Disgust, and Mortuous — today unleashes the vicious sounds of their self-titled debut via Carbonized Records.
Listed among Spin Magazine's "Hottest Metal" picks for the month of February, Socioclast was recorded, mixed, and mastered by Greg Wilkinson at Earhammer Studios (Necrot, Vastum, Brainoil) in Oakland, California. Fusing classic death metal riffs and unorthodox time signatures with a prime grindcore design and scathing sociopolitical lyrics, SOCIOCLAST aims to alter the genre's course for years to come.
Stream SOCIOCLAST's seventeen-minute bout of grindcore devastation at THIS LOCATION.
Socioclast is available digitally and on limited edition vinyl on two color variants: black and blood red with black splatter. Find ordering options at the Carbonized website HERE or Bandcamp HERE.
A name signifying someone who or something that goes about attempting to destroy or alter social convention, social ideals, or an entire society by way of savagely abrasive commentary or action, SOCIOCLAST was forged in 2018 when Matt Gomes (In Disgust, Altars) approached Cris Rodriguez (Deadpressure, Altars) about starting a band in the vein of classic grindcore bands like Assück and Discordance Axis. After writing the first batch of songs and navigating through some personnel issues, Colin Tarvin (Mortuous), joined SOCIOCLAST permanently on bass and vocals.
"Drummer Cris Rodriguez sounds like a meth-crazed cannibal and Colin Tarvin and Matt Gomes, bassist/vocalist and guitarist/vocalist respectively, spew forth the perfect mixture of Nasum and Discordance Axis over top…This release hits like a missile and retreats just as quickly and will have any true grind aficionado anxious to relive the assault." – Cvlt Nation
"…a particularly ferocious brand of grindcore, reminiscent of genre legends like Brutal Truth and Discordance Axis. All this comes together on their self-titled debut album in seventeen minutes of sheer sonic terror." – Distorted Sound
"In spite of its short length, Socioclast is amazingly addictive… there's a remarkable level of ingenuity to be found. To be sure, SOCIOCLAST carries a number of common grind elements from the layered rough and guttural vocals to the random spurts of slowdown to keep the listener's attention, and this is certain to interest the usual fan of this type of style. However, somehow, these guys manage to retain listener interest not simply through multiple spins. The true power here is in the variety of grind approaches they apply; before you realize the album's actually already repeated, probably twice. Each track has that "something special" going for it…" – Deaf Sparrow
"The music… is tuned to the outrage of their observations and constructed for maximal impact. Blast beats abound. As does the irrepressible voice of Colin Tarvin…Recommended." – Flying Fiddlesticks
"The ideas pour from Socioclast for the duration of its seventeen minutes and fifteen tracks, to such a degree that I was convinced SOCIOCLAST aren't just a 'fun' side-project in between gigs. They've gotten this edged-out spectrum of classic grindcore and late '90s deathgrind entirely right thanks to a no-nonsense approach that never forgets to whip along at a true extreme metal pace. – Grizzly Butts
SOCIOCLAST:
Colin Tarvin – bass, vocals
Matt Gomes – vocals, guitar
Cris Rodriguez – drums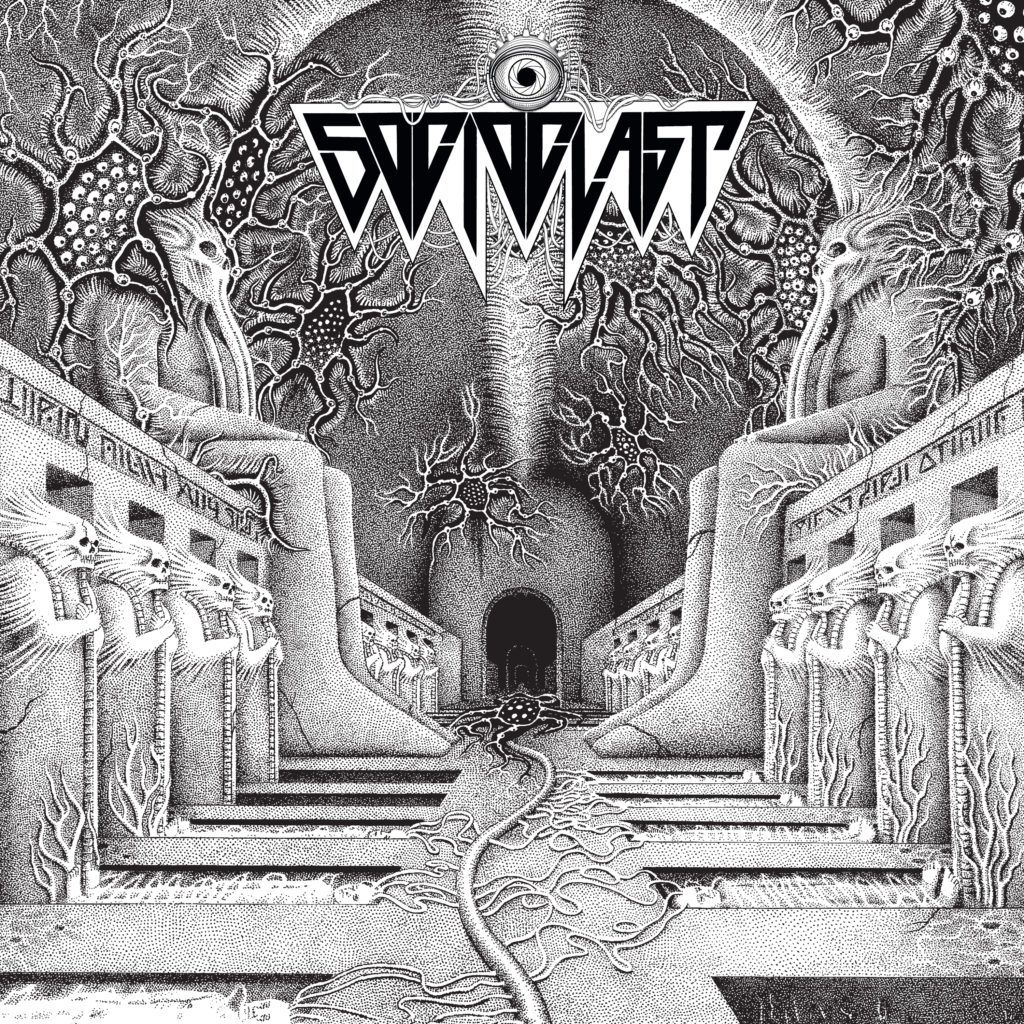 http://www.instagram.com/socioclastgrind
http://www.carbonizedrecords.com
http://www.facebook.com/Carbonized-Records
http://www.twitter.com/Carbon_Forms
http://www.instagram.com/carbonizedrecords
http://www.carbonizedrecords.bandcamp.com