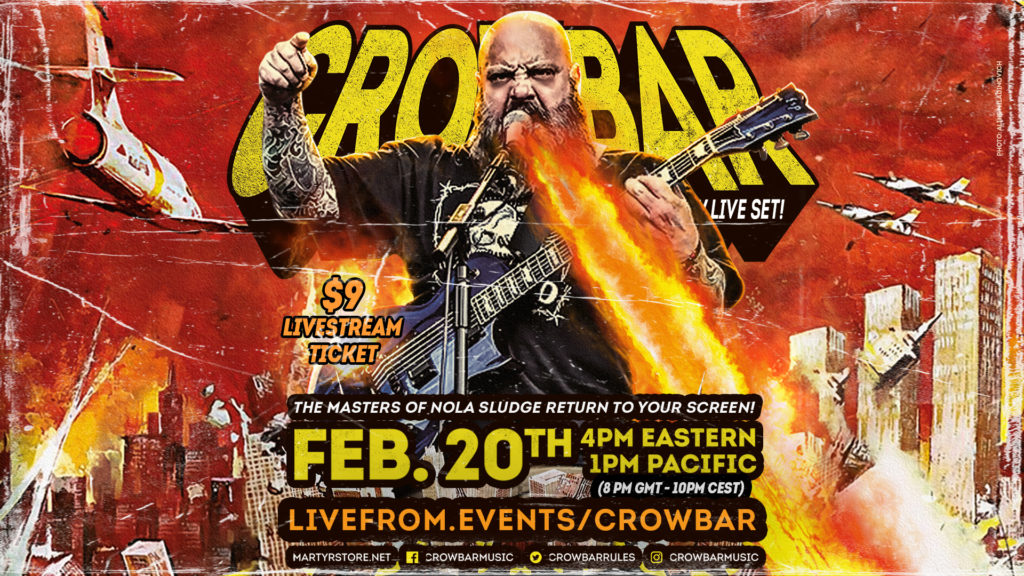 The undisputed masters of NOLA sludge, CROWBAR, will take over your TV/computer screen TODAY with another livestream!
The festivities kick off at 4:00pm EST / 1:00pm PST with on-demand replays through February 22nd. The multi-camera event will feature an updated setlist of CROWBAR bruisers and serves as a precursor to the band's eagerly anticipated, as-yet-untitled full-length, set for release later this year via Entertainment One (eOne).
There's still time to grab tickets and exclusive merch at THIS LOCATION.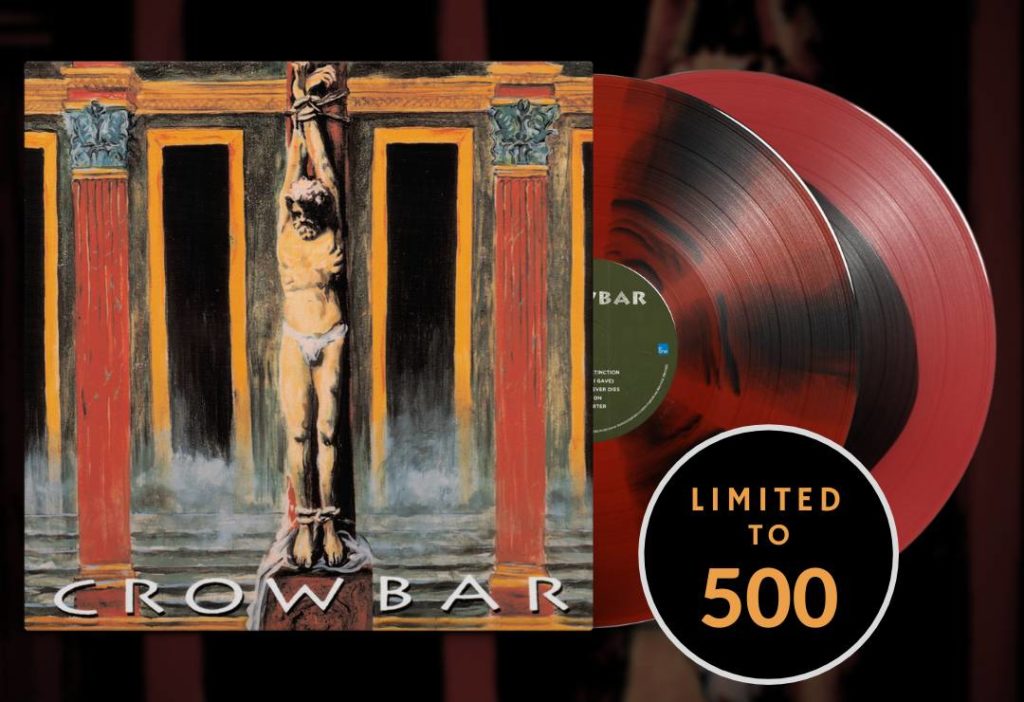 Coinciding with the livestream, eOne is pleased to unveil a limited vinyl repressing of CROWBAR's eponymous second full-length. Initially released in 1993 and out-of-print in the US since 2015, Crowbar was lauded by fans and critics alike and served as the band's proverbial breakout record. Singles "All I Had (I Gave)" and "Existence Is Punishment" received regular play on MTV's Headbanger's Ball and appeared in separate episodes of Beavis And Butt-Head. The album includes a cover of Led Zeppelin's "No Quarter." Rolling Stone notes, "The group made its name with albums like its self-titled 1993 sophomore LP, which paired massive, relentlessly charging riffs with [founding guitarist/vocalist] Kirk Windstein's angry barks and anguished bellows on songs such as 'Existence Is Punishment' and 'I Have Failed' that chronicled the bleakest extremes of abject depression." In a review revisiting the record, Metal Injection writes. "Songs about perseverance, loneliness and pain coupled with the slow meaty riffs and bellows of Kirk Windstein help give the album the distinction of being the first album that truly sounds like CROWBAR."
Limited to 500 copies, the US repressing of Crowbar comes in black w/ translucent ruby cornetto. Order yours today at THIS LOCATION. The EU/UK version (also limited to 500 copies) comes on ruby and black color-in-color and is available HERE.
http://www.facebook.com/crowbarmusic
http://www.twitter.com/crowbarrules
http://www.instagram.com/crowbarmusic
http://www.martyrstore.net
http://eoneheavy.com
http://www.facebook.com/eOneHeavy
http://twitter.com/eOneHeavy