New York City-based deathgrind unit SKULLSHITTER will release a split LP with Toronto's Bleeding Out next month.
Expertly recorded in their practice space by Nolan Voss (Anicon, Pyrolatrous) and mastered by Greg Wilkinson (Brainoil, Deathgrave) at Earhammer Studios, the band distills their grinding malevolence delving deeper into eight crazed psychotropic hellscapes and hallucinogenic body horrors.
Concocting their own strain of necro lysergic deathgrind since 2010, SKULLSHITTER plays old-school grindcore soaked in acid. Repulsion, Terrorizer, and Autopsy are put through a bizarre psychedelic Satan-worshiping hallucination striving to unlearn the mental brainwashing implanted by the blood suckers of this world. The power trio deliver a three headed vocal attack and make every show a new trip. SKULLSHITTER realizes the true nature of inner freedom through psychedelics and rock 'n' roll, resulting in the warped, unmistakable SKULLSHITTER sound.
The SKULLSHITTER/Bleeding Out Split will be released on LP and digital formats September 27th via Nerve Altar. For preorders and to sample opening crusher, "Council Of Disease," visit THIS LOCATION.
Skullshitter / Bleeding Out Split Track Listing:
1. Skullshitter – Council Of Disease
2. Skullshitter – Acid Crazed Gravediggers
3. Skullshitter – Mindpower 2
4. Skullshitter – Psychic Landfill
5. Skullshitter – Wrath Snorter
6. Skullshitter – Blasphemoslayer
7. Skullshitter – Lava Seed
8. Skullshitter – Parable Of Power
9. Bleeding Out – Landfill Cemetery
10. Bleeding Out – Let The Scum Die Slowly
11. Bleeding Out – Flesh From The Past
12. Bleeding Out – Shattering Blood
13. Bleeding Out – Rebirth Of Failure
14. Bleeding Out – Brand New Heaven
15. Bleeding Out – Putrid Death In A Perfect World
16. Bleeding Out – Mirrors Of War
SKULLSHITTER w/ Bleeding Out:
10/05/2019 The Broadway – Brooklyn, NY
10/06/2019 Dusk – Providence, RI
10/07/2019 Vanishing Point Philadelphia, PA
10/08/2019 Atlas Brew Works – Washington, DC
10/09/2019 The Waywood – Raleigh, NC
10/10/2019 Banditos – Richmond, VA
10/11/2019 TBA – Pittsburgh, PA
10/12/2019 SeeScape – Toronto, ON
SKULLSHITTER:
Sean Walsh – guitar, vocals
Ryan Kunimura – bass, vocals
Robert Nelson – drums, vocals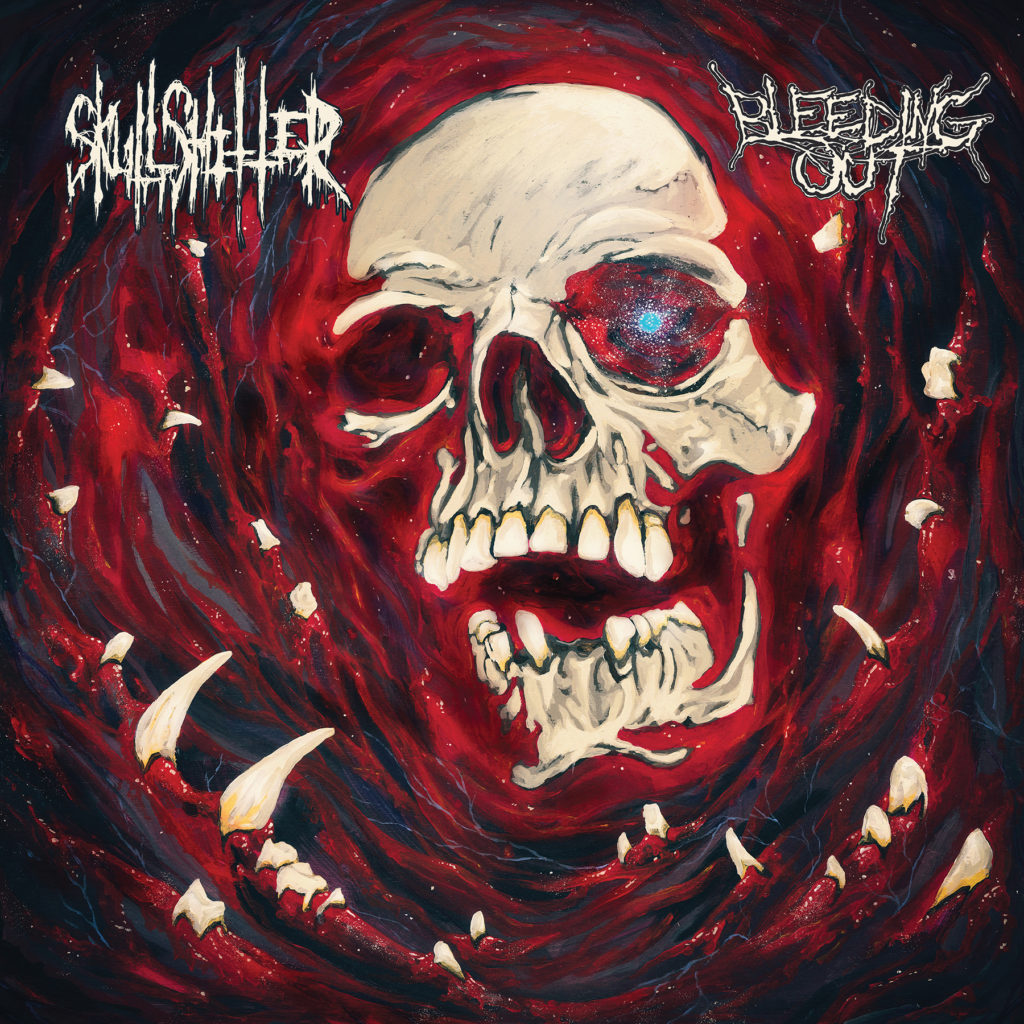 http://www.facebook.com/skullshitterband/
http://www.instagram.com/skullshitter
http://soundcloud.com/skullshitter
http://skullshitter.bandcamp.com/
http://www.facebook.com/nervealtar/
http://www.instagram.com/worsethanuseless
http://nervealtar.bandcamp.com/