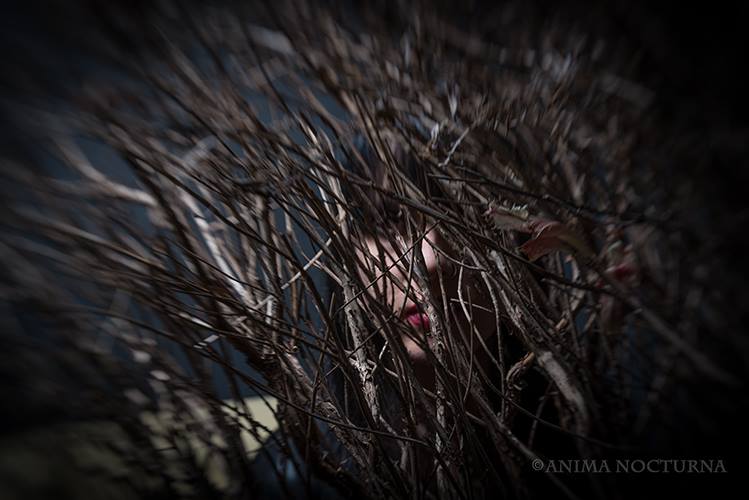 One-woman dark ambient project SATARAY has unleashed a chilling new single entitled "Saturn" via Scry Recordings. The track was performed, recorded, and mixed by SATARAY and mastered by Casey Chittenden Jones (Noisepoetnobody).
"This song was originally created for a ritual performance, with the energy of the planet Saturn and its energetic influence in mind," notes SATARAY. "Saturn is already very much a part of me, but over the last year its influence has been especially intense and transformative in my life – and this song is ode to that."
Stream SATARAY's "Saturn" at THIS LOCATION where the track can also be purchased.
SATARAY will perform a special sound ritual later this month in Vancouver, British Columbia with addition live displays to be announced the in the weeks to come.
SATARAY:
3/14/2020 The Toast Collective – Vancouver, BC
SATARAY intones whispers, deathly vocals, and mournful incantations within a realm inhabited by exquisite synth lines, masterful ambience, entrancing production, and hypnotic rhythms. The artist has been active since 2006 through many different incarnations, including live performances and recording collaborations with Seattle experimental musician celadon. Over the last few years, SATARAY has been composing, performing, and recording her own music entirely, focusing intently on a specific sound. Her live displays create a ritualistic space and atmosphere, often including performance art elements such as butoh dance and other movement inspiration. She has participated in the Cascadian Yule gathering, and appeared at the Esoteric Book Conference, Passiontide, ShadowDance, and more, bringing her live immersive experience to Berlin, Colombia, the US West Coast, and the Pacific Northwest, frequently collaborating with Anima Nocturna.
http://www.facebook.com/sataray7
http://www.soundcloud.com/sataray
ttp://www.scryrecordings.com
http://www.facebook.com/scryrecordings
http://www.instagam.com/scry_recordings