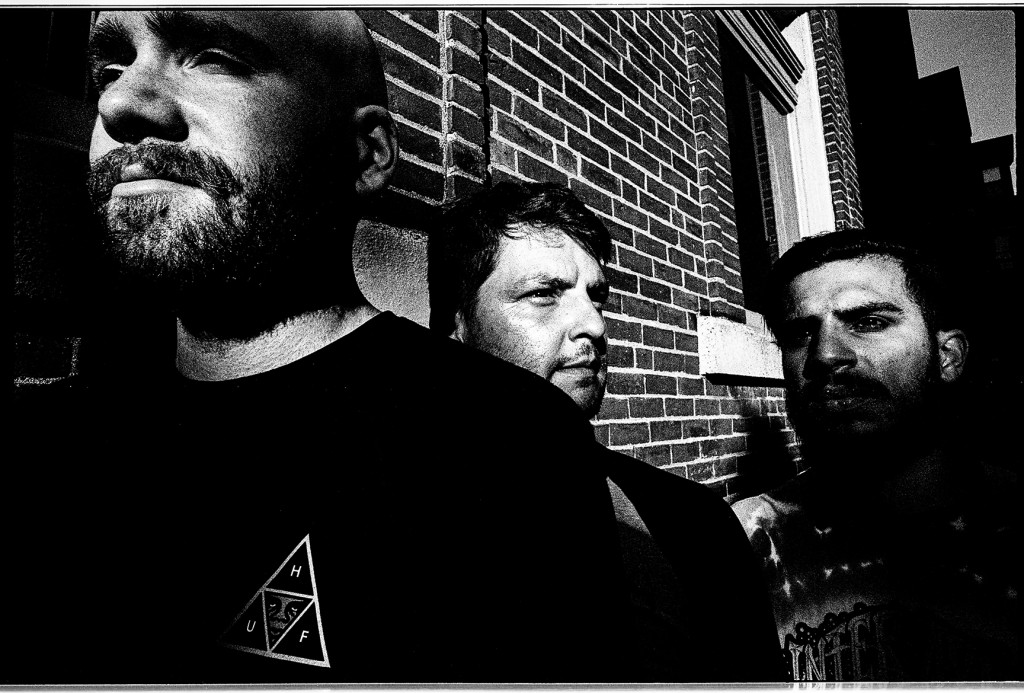 [photo by Reid Haithcock]
Boston doom metal trio ROZAMOV has released the opening and title track to their debut full-length, This Mortal Road, through an exclusive premiere with Revolver Magazine, as the album is prepared for release through Battleground Records and Dullest Records in March.
Stream ROZAMOV's "This Mortal Road" at Revolver Magazine RIGHT HERE.
ROZAMOV states alongside the premiere of the album's first single, "This Mortal Road encapsulates what this album is all about, which is why it's the title track. We wrote the album during the snowiest winter in Boston history, making life in the city just a constant draining struggle. It was a really intense time to live in New England, and the cold and isolation of that winter worked its way into the riffs and the lyrics, giving the record the feel of a long and intense journey. This song is the start of that journey."
With over forty minutes of textured, melody-laced doom metal, This Mortal Road presents a sonic catharsis featuring the longest, heaviest, and most progressive tracks ROZAMOV has ever created. The crushing production was recorded and mixed by Jon Taft at New Alliance Audio, and mastered by Nick Z at New Alliance East Mastering, the album finalized with photography by Andrew Weiss and layout by Matt Martinez.
This Mortal Road will see release March 3rd on vinyl through Battleground Records, on CD and cassette through Dullest Records, and digitally through ROZAMOV. Digital preorders are posted HERE, and physical preorders at Battleground HERE and Dullest HERE. View the trailer for This Mortal Road RIGHT HERE.
ROZAMOV will begin a US tour at a record release show in Allston, Massachusetts the day This Mortal Road is issued, Friday, March 3rd. From there, the band will venture in a clockwise path around the country through the entire month. Hush will join ROZAMOV on first three shows in Brooklyn, Baltimore, and Richmond, and the tour also includes a set at Austin Terror Fest. Stand by for additional shows to be added to the itinerary.
ROZAMOV Tour Dates:
3/03/2017 O'Briens – Allston, MA *record release show
3/08/2017 The Well – Brooklyn, NY w/ Hush
3/09/2017 The Depot – Baltimore, MD w/ Hush
3/10/2017 25 Watt – Richmond, VA w/ Hush
3/11/2017 Star Bar – Atlanta, GA
3/12/2017 The Nick – Birmingham, AL
3/13/2017 Shantytown Pub – Jacksonville, FL
3/15/2017 Siberia – New Orleans, LA w/ Weedeater
3/18/2017 The Lost Well – Austin, TX @ Austin Terror Fest
3/19/2017 Zombies – Amarillo, TX
3/20/2017 Moonlight Lounge – Albuquerque, NM
3/21/2017 Yucca Taproom – Tempe, AZ
3/22/2017 Complex – Los Angeles, CA
3/24/2017 High Water Mark – Portland, OR
3/25/2017 Funhouse – Seattle, WA
3/26/2017 Club X – Salt Lake City, UT
3/27/2017 Bar Bar – Denver, CO
3/28/2017 Riot Room – Kansas City, MO
3/29/2017 Livewire Lounge – Chicago, IL
3/30/2017 Buzzbin – Canton, OH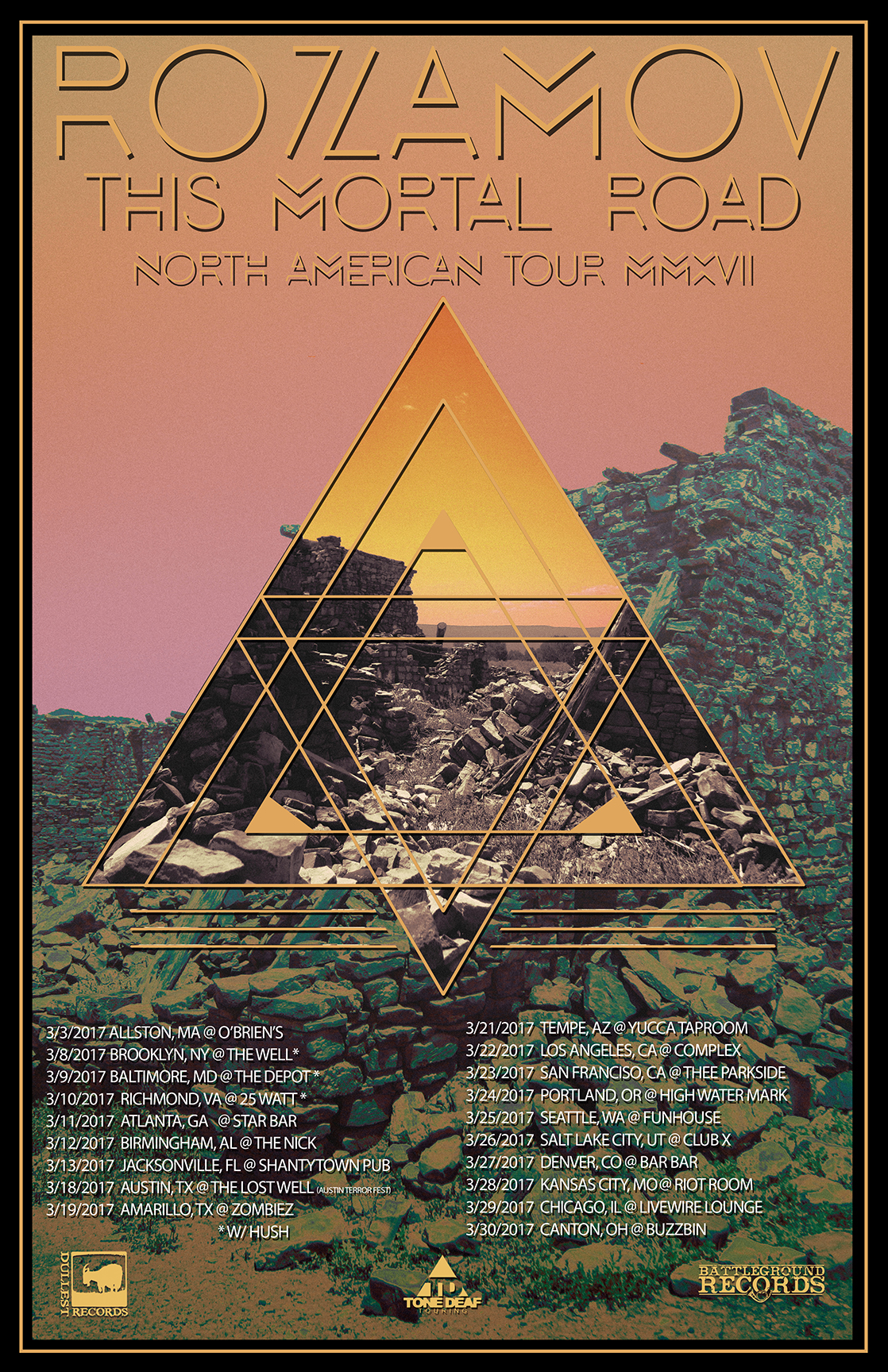 https://rozamov.bandcamp.com
https://www.facebook.com/Rozamov
http://www.facebook.com/battlegroundrecords
http://battlegroundrecords.bigcartel.com
https://dullestrecords.bandcamp.com
https://www.facebook.com/DullestRecords