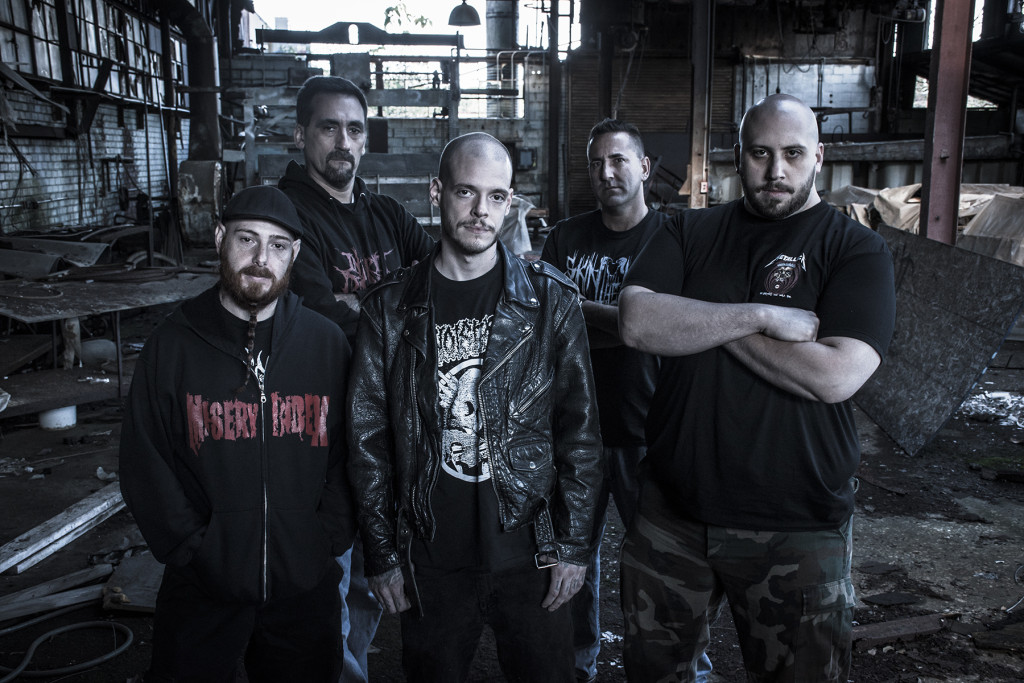 [photo by Rosie Liquori]
Legendary New York death metal masters INTERNAL BLEEDING will bring their crushing brutality to stages across the country this spring on the Strike Of The Empire US tour with Vader. Set to commence on May 27th in Spartanburg, South Carolina, and running through June 16th in New York City, New York, the trek will annihilate a total of eighteen venues across the country. Additional support will be provided by Sacrificial Slaughter, Voices of Ruin and Micawber.
INTERNAL BLEEDING w/ Vader, Sacrificial Slaughter, Voices Of Ruin, Micawber:
5/27/2017 Ground Zero – Spartanburg, SC
5/28/2017 Brass Mug – Tampa, FL
5/29/2017 Masquerade – Atlanta, GA
5/30/2017 Siberia – New Orleans, LA
5/31/2017 Acadia – Houston, TX
6/01/2017 Curtain Club – Dallas, TX
6/03/2017 Blu Phoenix – Albuquerque, NM
6/04/2017 Club Red – Phoenix, AZ
6/05/2017 Malones – Santa Ana, CA
6/06/2017 Oakland Metro – Oakland, CA
6/07/2017 Brick By Brick – San Diego, CA
6/08/2017 Las Vegas Death Fest – Las Vegas, NV
6/09/2017 Metro – Salt Lake City, UT
6/10/2017 Bluebird Theatre – Denver, CO
6/11/2017 Riot Room – Kansas City, MO
6/13/2017 High Noon Saloon – Madison, WI
6/14/2017 Reggies – Chicago, IL
6/16/2017 Webster Music Hall – New York City, NY

INTERNAL BLEEDING will be touring in support of their Imperium full-length released via Unique Leader in 2015. Produced by the band and Joe Cincotta at Full Force Studio (Suffocation, Dehumanized, Mortal Decay) in Ronkonkoma, New York and engineered by Cincotta and Derek Boyer, Imperium serves as INTERNAL BLEEDING's most enraged output to date delivering ten sonically pulverizing tracks including a trilogy featuring guest appearances by Suffocation's Terrance Hobbs and Frank Mullen as well as former INTERNAL BLEEDING throat Frank Rini.
Listen to Imperium in full at THIS LOCATION.
Orders for INTERNAL BLEEDING's Imperium are currently available HERE
"There's a charisma and personality in an album like Imperium and in a band like INTERNAL BLEEDING that is simply absent in so much of the brutal, technical or slamming death metal that's put out there these days…This is an album worth going out of your way to hear," – The Sludgelord
"…a massive slab of slamming death metal, but done with some actual intellect…" – Dead Rhetoric
"The band has taken great care to come back with an album that not only fulfills a gap in the band's career but also looks back to the reasons why INTERNAL BLEEDING made such a mark in the death metal community to begin with." – Selective Memory
"Play Imperium at full volume, then quickly get out of its way as it destroys everything nearby." – Wonderbox Metal
"…a few moments of fun…mixed in with all the Dying Fetus-by-way-of-Cannibal Corpse sounds that you'd expect, delivered with the whiff of originators, not followers, adds up to a solid, and surprisingly fun, slammy USDM experience." – Brave Words
"Imperium finds the band incorporating new layers into their sound, and features atmospheric passages complete with synths and acoustic guitar work…While maintaining their raw approach, the album is much more polished than their early releases, and the new elements provide an interesting departure from an otherwise predictable sound." – Exclaim
"It's inspiring to hear one of the bands that pioneered a genre almost a quarter of a century ago stretch it into new and refreshing territories." – Angry Metal Guy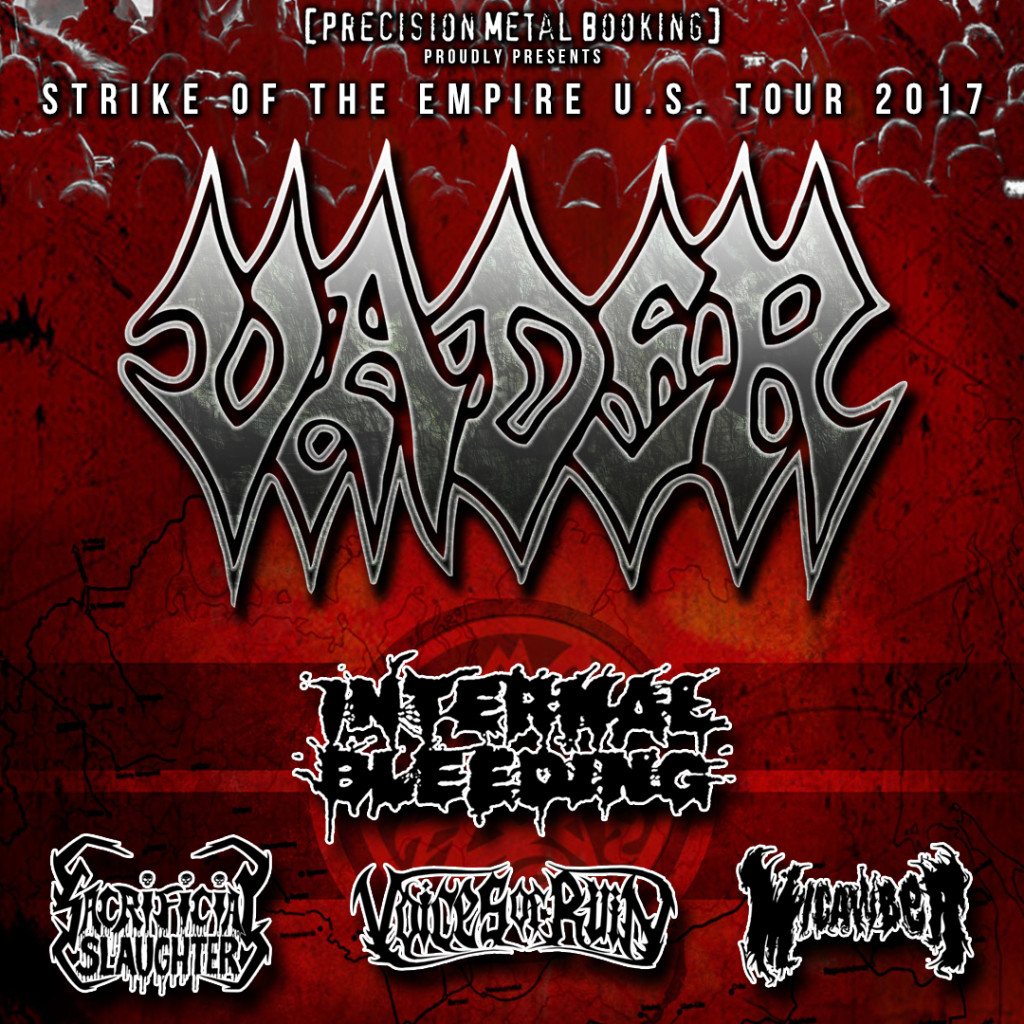 http://www.facebook.com/internalbleeding
http://www.Internal-Bleeding.com
http://www.uniqueleader.com
http://www.facebook.com/UniqueLeaderRecords