[photo by Vareila]
As Argentine-Peruvian improvisational instrumental duo RICARDA COMETA prepares for the release of their new Ricarda Cometa 2 album this Friday through Nefarious Industries – and the upcoming European tour in support of the record – PopMatters is streaming the entire album.
The members of RICARDA COMETA issue of the new album's release, "It's funny how this album, the first one as a duo, was recorded soon after coming back from our first European tour last year and it's being released a week before starting our second one. These Ricarda Cometa 2 vibes will be brought to Scandinavia, Germany, Austria, Czech Republic, and Poland during June. And we are all worked up for that."
PopMatters remarks on the album, "The eleven-song collection takes listeners on a wild, noisy ride that involves that never loses its focus on Latin-inspired rhythms, but which ultimately sends them through the musical grinder a few dozen times along the way. If listeners found the herky-jerky twists and turns of math rock or Mr. Bungle challenging, RICARDA COMETA take these musical complexities to new heights here. But these compositions are about more than impressing the audience with freakish time changes or tempo shifts or melodic maneuvers that seem to contradict all we know about melody."
Stream Ricarda Cometa 2 at PopMatters RIGHT HERE.
Influenced by no-wave, math rock, African, Latin, and Asian ritual music, RICARDA COMETA is always exploring and expanding through improvisation the sounds that inhabit the verge of rhythm and noise, and the interplay between members Tatiana Heuman and Jorge Espinal is engrossing and immersive. The fully improvised and instrumental Ricarda Cometa 2 explodes with their singular blend of ritual soundscapes, mutant noise, and dancing tropical grooves. Percussive guitar lines zigzag, intersect, and intertwine with explosive and precise drums and percussion. With eleven tracks in twenty-four minutes, the record recorded by Sam Nacht at Estudio Libres in Buenos Aires, Argentina, mixed and mastered by Jorge Espinal, and completed with appropriately vibrant cover art by Hideyuki Katsumata.
Nefarious Industries will release Ricarda Cometa 2 digitally and a limited CD run this Friday, June 1st; find CD at the label HERE and Bandcamp HERE. A cassette version is also available through Vestibular Records.
In conjunction with the release of the new album, RICARDA COMETA will return to Europe on tour through most of June, with more new dates continually being confirmed and added to the itinerary. See the latest routing below and watch for the finalized set of tour dates in the coming days.
RICARDA COMETA Tour Dates:
6/09/2018 Kafe Haerverk – Oslo, NO
6/11/2018 Galleri 21 – Malmö, SE
6/13/2018 KoncertKirken – Copenhagen, DK
6/15/2018 Grandhotel Cosmopolis – Augsburg, DE
6/16/2018 Import-Export – Munich, DE
6/18/2018 Celeste – Vienna, AT
6/20/2018 Der Bloede Dritte Mittwoch – Vienna, AT
6/22-23/2018 noise party vol. x (Noise Assault Agency) – DobÅ™ejice, CZ
6/25/2018 Czech Music Information Centre – Prague, CZ
6/27/2018 6 Dzielnica – Łódź, PL
6/28/2018 Chlodna-25 – Warsaw, PL
6/29/2018 Kulturhauz – Torun, PL
6/30/2018 CKN Centrala – Gorzów, PL
7/02/2018 Kühlspot – Berlin, DE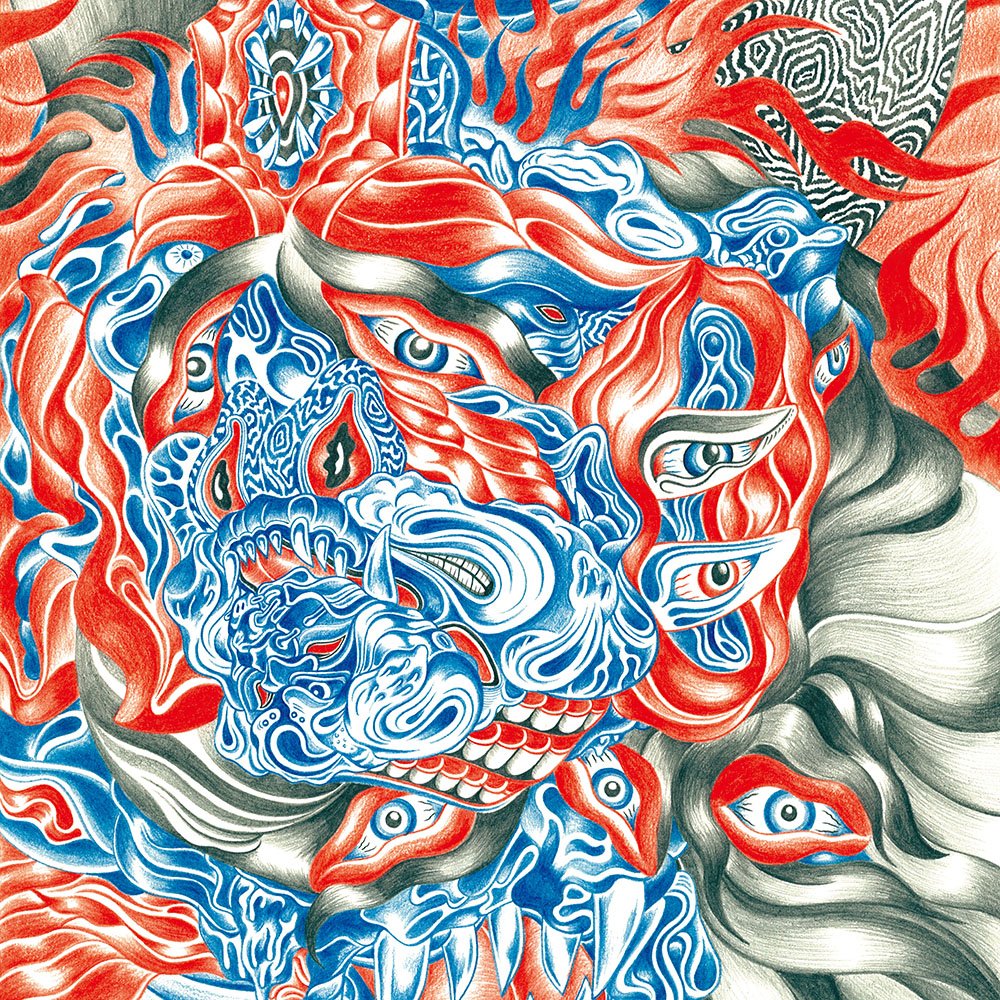 https://www.ricardacometa.com
https://www.instagram.com/ricardacometa
https://www.facebook.com/cometa.ricarda
https://ricarda-cometa.bandcamp.com
https://www.youtube.com/user/ricardacometa
http://nefariousindustries.com
http://www.facebook.com/NefariousIndustries
http://www.twitter.com/NefariousInd