photos by Michael Alvarez
Sacramento, California thrash veterans PSYCHOSOMATIC have deployed "Riot Squadron," an official video for one of the vicious tracks on their seventh LP The Invisible Prison, which saw release through Nefarious Industries last Summer. Cvlt Nation is coordinating the new video's initial assault on the public.
Unloading twelve tracks of classic California thrash metal, PSYCHOSOMATIC's The Invisible Prison was produced, engineered, and mixed by David Sanchez (Havok) at Riffs Or Die Recordings, and mastered by Mark Lewis (Chimaira, Trivium, The Black Dahlia Murder) at MRL Studios. The record is completed with art by the band's founding bassist/vocalist Jeff Salgado, coloring by Vincent Pizarro, layout by Greg Meisenberg, and photography by Michael Alvarez, and includes a cover of "Serial Killer" by Vio-lence.
The "Riot Squadron" video was directed by Jeff Salgado and filmed and edited by Jesse Davis at DVC Studios. Declares Salgado, "With political tensions at an all-time high, we felt 'Riot Squadron' would be a perfect release for this period in time. The song has the vibe of UK punk with crossover thrash metal and fits perfectly into the chaotic lyrical content."
Cvlt Nation writes in part with the video's premiere, "History has shown us that the oppressor doesn't give their power away, it needs to be taken, so watching videos like this one for PSYCHOSOMATIC's 'Riot Squadron' is like super hot fash bash porn for me. I'm getting hot with righteous fury as if the flames of the Molotov cocktails are being held to my veins. Every civilian fist that hits its fascist target sends a thrill of electricity through my body. And it's all set to some seriously killer thrash that has me headbanging in ecstasy!"
Witness PSYCHOSOMATIC's deployment of the "Riot Squadron" at Cvlt Nation RIGHT HERE.
The Invisible Prison is out now on LP, CD, and all digital platforms, including merch bundles, through the Nefarious Industries webshop HERE and through all digital providers HERE. See the previously released "Personality Agenda" video HERE.
PSYCHOSOMATIC has released seven studio albums, two EPs, and much more since their inception in 1988, during the California thrash metal overthrow of the '80s. With more than three decades of touring the US and Canada under their belt, the band has played over a thousand shows canvasing the North American tapestry with the likes of Exodus, Vio-lence, Death Angel, M.O.D., Havok, D.R.I., Fear, Possessed, Arsis, Warbringer, Exmortus, Black Breath, Ghoul, Possessed, Phobia, The Accused, Eat The Turnbuckle, Hammer Fight, Deathwish, Wartorn, Dr. Know, Verbal Abuse, Attitude Adjustment, Hirax, and many more.
Watch for playthrough videos and more on PSYCHOSOMATIC's The Invisible Prison to post in the weeks ahead, with new material in the works for release later this year 2021.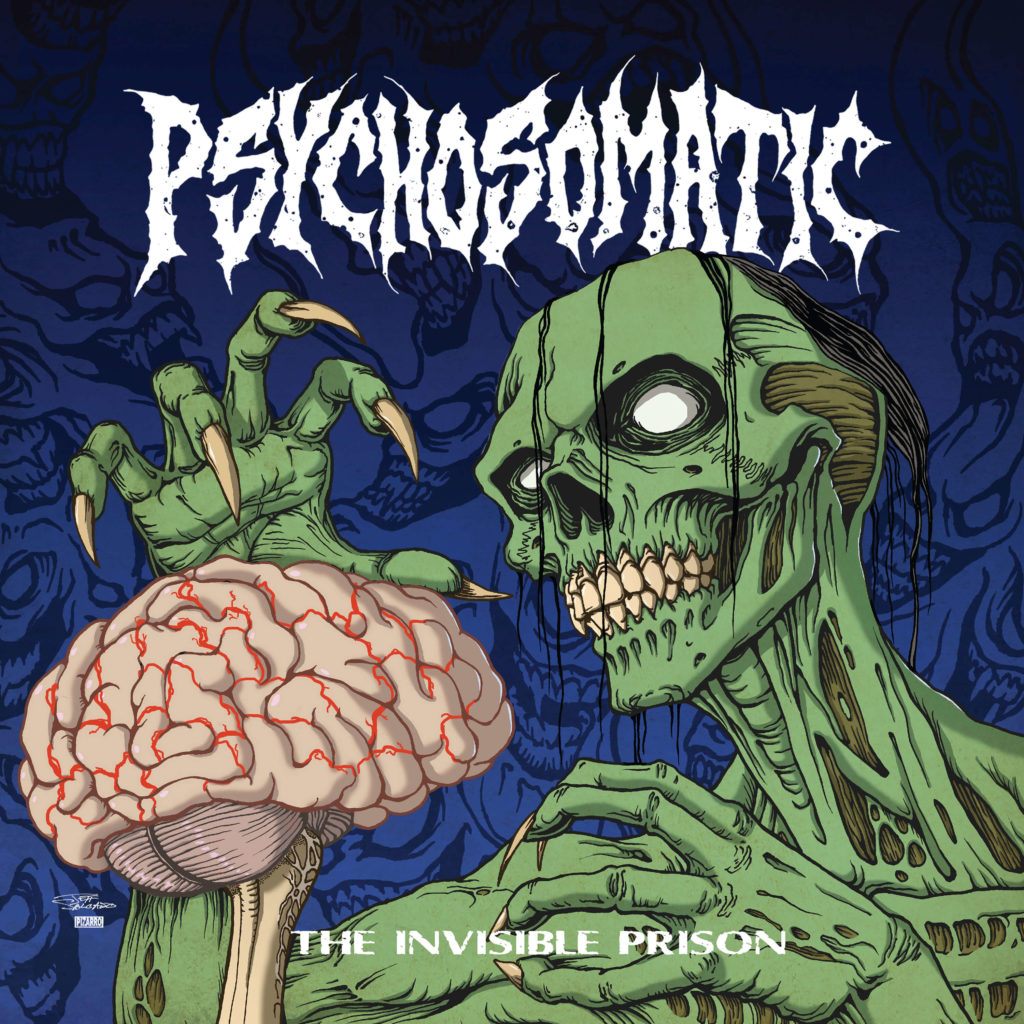 http://officialpsychosomatic.com
https://psychosomatic.bandcamp.com
https://www.instagram.com/psychosomatic_band
https://www.facebook.com/officialpsychosomatic
http://nefariousindustries.com
http://www.facebook.com/NefariousIndustries
http://www.twitter.com/NefariousInd
https://www.instagram.com/nefarious_industries