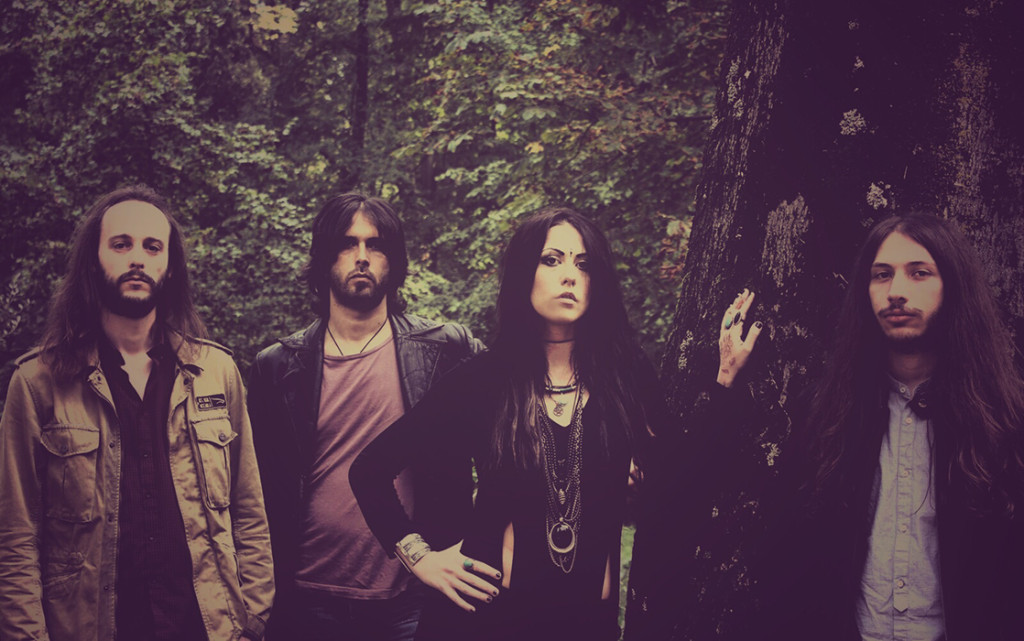 Italian occult rock conjurors PSYCHEDELIC WITCHCRAFT – who recently announced their disbanding — released their critically lauded debut EP, Black Magic Man, last Summer via Taxi Driver Records.
Initially issued as a limited-edition ten-inch and now long sold out, Taxi Driver recently repressed the EP on twelve-inch purple vinyl with an etched B-side. Limited to three-hundred copies, the release comes with updated cover art by British poster artist Matt Wilkins as well as a bonus cover track tribute to Motörhead's Lemmy Kilmister titled "The Dark Lord" originally released in 1969 by psychedelic rock band Sam Gopal (which featured Ian Willis AKA Lemmy).
Comments PSYCHEDELIC WITCHCRAFT leader Virginia Montisais, "I'm so excited for the reissue of Black Magic Man. I really wouldn't expect a sold out and a second pressing when I first uploaded 'Angela' on YouTube. I'm very happy again to collaborate with Taxi Driver for the release of this new edition, because they're the ones who made the PSYCHEDELIC WITCHCRAFT project possible and they always supported me in good and bad times from the beginning. We decided to add the cover of 'The Dark Lord' by Sam Gopal, that we play live very often, as a bonus track, a thought that came to mind after the tragic news of Lemmy's death. For us, and everyone I think, Lemmy has been such an inspiration not only for his music, but also as an artist and person, and our best way to honor him was to include one of his songs in our EP's reissue."
Metal Nexus hails Black Magic Man's, "transcendental storytelling." Echoes And Dust lauds, "…a welcome trip through nostalgia channeling the likes of Black Sabbath, Fleetwood Mac, and Sam Gopal to create an enjoyable work, played extremely well." Adds The Sludgelord, "PSYCHEDELIC WITCHCRAFT have created an EP full of bewitching passion and hard-rocking riffs to match. The standout track has to 'Black Magic Man.' This song fuses Black Sabbath classic doom with traces of psych occult rock that wouldn't go amiss from Uncle Acid And The Deadbeats. It has a slight folk-rock acoustic vintage vibe that… gives the song a real vintage quality around it."
PSYCHEDELIC WITCHCRAFT's Black Magic Man EP is now available via the Taxi Driver webstore HERE as well as BandCamp at THIS LOCATION where you can hear a stream of the EP.
Black Magic Man Track Listing:
1. Angela
2. Lying On Iron
3. Black Magic Man
4. Slave Of Grief
5. The Dark Lord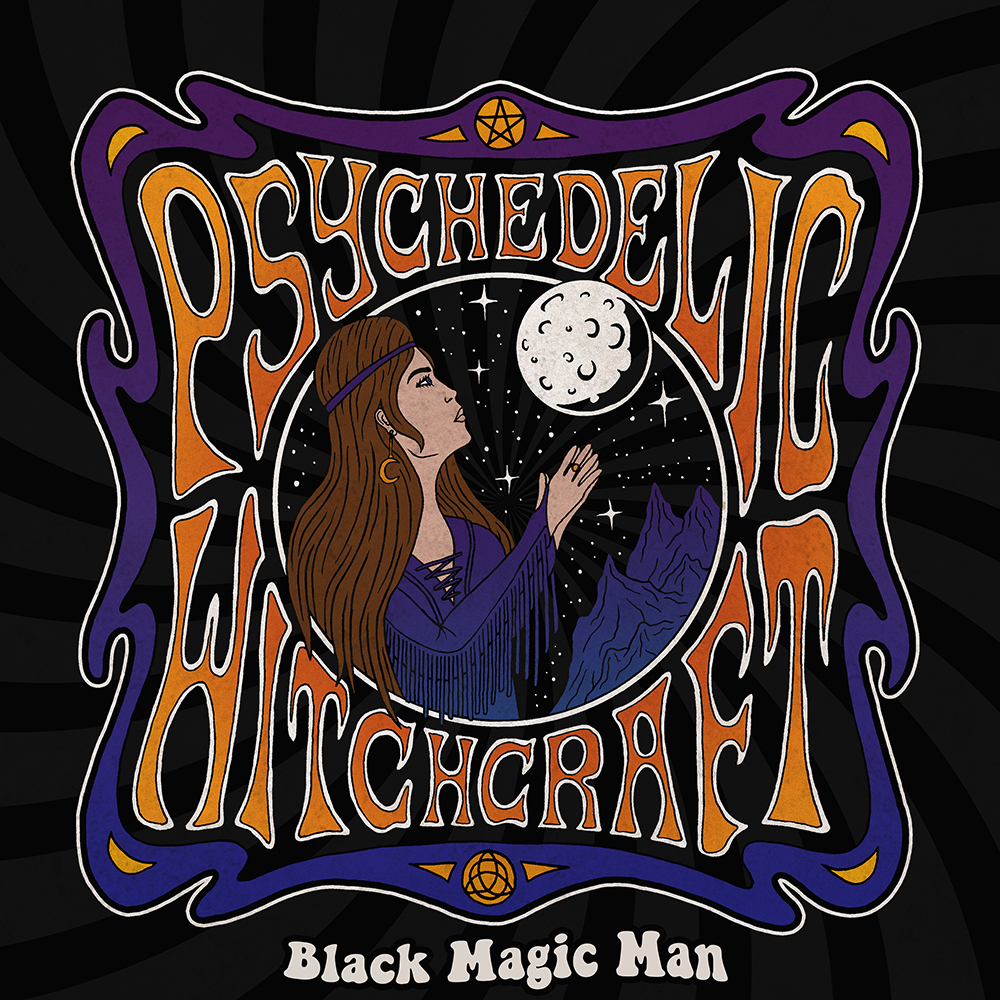 http://www.facebook.com/PsychedelicWitchcraft
http://www.taxidriverstore.com
http://www.facebook.com/taxidriverrecords
http://www.taxidriverstore.bandcamp.com