[photo by Taylor Foiles]
Just days ahead of its independent public availability this Friday, the Bansheeface full-length debut by Brooklyn-based progressive/metal antihero squadron, PSEUDO/SENTAI, is now playing in its entirety via influential online portal, MetalSucks.
The extraterrestrial creators of PSEUDO/SENTAI were inspired by the thematic elements of Super Sentai and other antiheroes, and with a primary objective of saving humanity from itself, created a brand of incredibly dexterous and infectious cutting edge form crossover metal. The intense laser beams of otherworldly harmonious dementia captured on the collective's thirteen-song debut album, Bansheeface, is heavily interpreted by the human ear as 8-bit video game signals, sci-fi movie effects and other nonconventional musical creations.
Based on about two-hundred pages of sheet music, five years went into the making of Bansheeface, the nearly forty-five minute record co-produced by Colin Marston who handled all engineering, mixing, and mastering details at Thousand Caves: Menegroth. The entire new album is available for streaming early through an exclusive premiere courtesy of MetalSucks, who states of the band's face-melting output, "That's a whole lotta notes, but don't worry: Bansheeface is technical and proggy, but it never devolves into riff salad. Chalk it up to the talent of the band's members… These are musicians who specialize in making semi-experimental, elastic, and techy-yet-melodious metal, and PSEUDO/SENTAI only further demonstrates that they are masters of the genre."
Explore PSEUDO/SENTAI's boundary-free Bansheeface through MetalSucks now at THIS LOCATION.
The unit's "Classic Tactics Of Xenocide" video is also playing at Bloody-Disgusting HERE and the video for album-opener "Quantum Cardboard" RIGHT HERE.
PSEUDO/SENTAI will autonomously issue Bansheeface on Earth-based digital platforms this Friday, October, 16th. Preorders for the record can be placed via Bandcamp at THIS LOCATION.
Bansheeface sees color-coded primary PSEUDO/SENTAI members RED [a.k.a. Scott Baker] providing lead vocals, programming, guitars and lyrics, and BLUE [a.k.a. Greg Murphy] on lead guitar, programming and vocals, while cohorts Jeff Eber (Dysrhythmia, Zevious) was implemented on drums, Jon Ehlers (Bangladeafy) handled all bass, and Sawyer Schneider provided additional guitar/stunt guitar tracks.
"The band fluctuates from place to place, yet somehow find a way to make it all work in the midst of their madness," issued Heavy Blog Is Heavy alongside an early video premiere from the album, continuing, "This record is going to be a hit with people who are fans of avant-garde and experimental music, because it is just that: highly experimental." Bloody-Disgusting compared the band's output to, "a dissonant syncopation, a near carnival of sounds and melodies that culminates in a carousel of oddities and repetitive messaging. It's almost like some odd A Clockwork Orange situation." A detailed 4/5 review came from Angry Metal Guy, including, "The fabulous songwriting really sets this apart from the majority of other prog. PSEUDO/SENTAI somehow manage to cram all their ideas into concise, catchy songs that inevitably leave you wanting more." Idioteq recently interrogated PSEUDO/SENTAI, offering in part that Bansheeface is, "a ridiculous over the top concept album concerning political intrigue in another dimension told through three multi-dimensional artifacts they discover. It has a lot of video game, Cardiacs, The Mars Volta, Mr. Bungle type influence." Two Guys Metal Reviews praises, "There is no denying the unending power of PSEUDO/SENTAI and it speaks to the bands power to create glorious sounds that carry forward and speak to the soul… Bansheeface is one of those records that I sincerely hope breaks out of the metal underground and gets the recognition it deserves. It's such a massive epic involving a clearly enormous travail – transcending genre boundaries and instead speaking to a more profound reality that everyone can relate to…"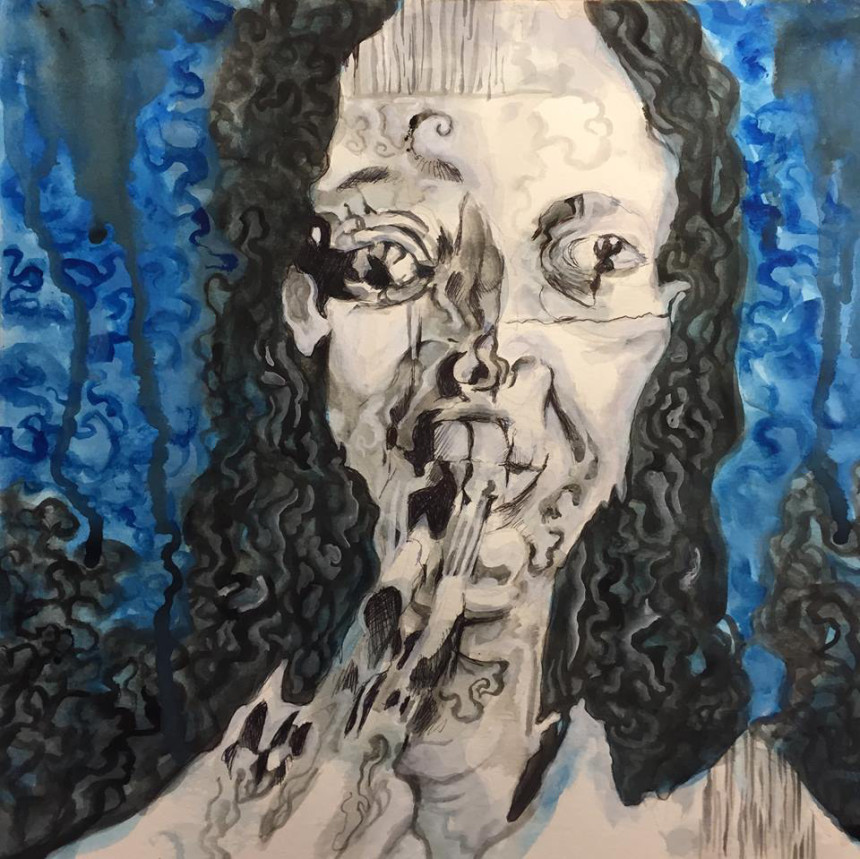 http://www.facebook.com/PseudoSentai
http://www.soundcloud.com/pseudo-sentai
http://www.pseudosentai.bandcamp.com
http://www.youtube.com/user/pseudosentai