[photo credit Lisa Griffiths]
Montreal-based experimental trio, BIG|BRAVE, will embark on their debut European tour this Winter, the dates coming on the very day the band begins their three-city East Coast US run with Southern Lord labelmates Goatsnake and YDI.
In support of their latest innovative album, Au De La, released on Southern Lord last month, the band members are artisans of everything minimalist yet mammoth, with their sprawling and spacious sonic heaviness. BIG|BRAVE will tour through the East Coast US for three nights this week supporting labelmates Goatsnake alongside YDI on, beginning tonight, with shows in Philadelphia, Washington DC and Brooklyn. Just one month later, on November 19th, their maiden European voyage is set to begin. The tour sees them visiting Germany, the Netherlands, France and Belgium including performances at the Le Guess Who? Festival and and more, as well as supporting drone heavyweights SUNN O))) at the YOYO in Paris. The UK will then be treated to seven BIG|BRAVE shows, including ATP's Nightmare Before Christmas.
Explore BIG|BRAVE's Au De La in its entirety RIGHT HERE.
BIG|BRAVE Tour Dates:
10/13/2015 Kung Fu Necktie – Philadelphia, PA w/ Goatsnake, YDI [info]
10/14/2015 Black Cat – Washington, DC w/ Goatsnake, YDI [info]
10/15/2015 Saint Vitus Bar – Brooklyn, NY w/ Goatsnake, YDI [info]
11/19/2015 Gleis 22 -0 Munster, DE
11/20/2015 Vera – Groningen, NL
11/22/2015 Le Guess Who? Festival – Utrecht, NL
11/23/2015 YOYO – Paris, FR w/ Sunn O)))
11/24/2015 Music City – Antwerp, BE
11/25/2015 Birthdays – London, UK
11/26/2015 Stag and Hounds – Bristol, UK w/ Chastity
11/27/2015 ATP's Nightmare Before Christmas – Prestatyn, UK
11/28-29/2015 Mutations Festival – Brighton, UK
11/30/2015 Headrow House – Leeds, UK
12/01/2015 Broadcast – Glasgow, UK
12/02/2015 Rainbow Cellar – Birmingham, UK
Presenting forty-five minutes of BIG|BRAVE's exploratory, post/avant rock, Au De La sees vocalist/guitarist Robin Wattie, guitarist Mathieu Bernard Ball and drummer Louis-Alexandre Beauregard creating a layered, engaging, memorable, and visceral album. With five expansive movements which transmit their imaginative sounds with exceptional production values, Au De La was recorded at Hotel2Tango with Efrim Menuck (Godspeed You! Black Emperor, Thee Silver Mt Zion Memorial Orchestra) and mastered by Harris Newman at Grey Market (Front Line Assembly, Godspeed You! Black Emperor, C H R I S T), several of its tracks also including striking veils of violin by Jessica Moss (Thee Silver Mt Zion Memorial Orchestra). Au De La is available now on digital, CD, and on LP with both black and clear pressings. Order the physical versions via Southern Lord and the digital via Bandcamp.
Expect much more from BIG|BRAVE in the months ahead in support of Au De La.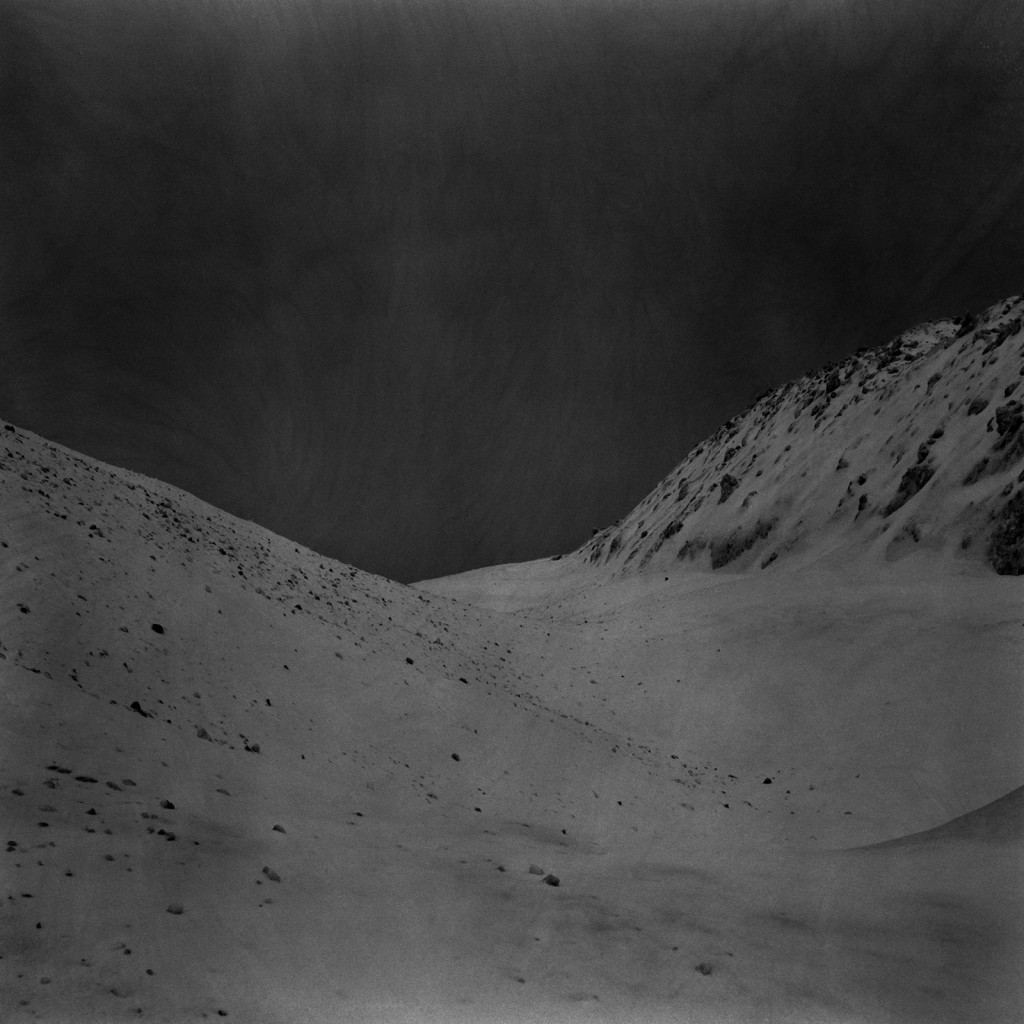 http://www.bigbrave.ca
http://www.bigbrave.bandcamp.com
http://www.facebook.com/bigbravemusic
http://www.southernlord.com
http://www.southernlord.bandcamp.com
http://www.facebook.com/SLadmin
http://www.twitter.com/twatterlord