Long-running online community, Lambgoat, is now playing the entire new self-titled EP from Detroit hardcore powerhouse, POISON TONGUES, as the record hits the streets this week via Fast Break! Records.
Formed by a cast of hardcore veterans having done time with Earthmover, The Alliance, Cast In Fire, Hyde, Bale, Without Warning, Bloody Knuckle Combat, All My Blood and others, POISON TONGUES brings the hardened sound of 1990s hardcore back to life from the ashes of Detroit. Priding themselves on the art of true storytelling on their brand new For Freedom's Sake EP, the band brings the past, present and future into an uninterrupted glimpse of honest, sharpened, legitimate hardcore set to define our times. With a relentless surge of energetic, rapid deployment of their vicious hooks, the new release offers the band's strongest material yet, with four new tracks. For Freedom's Sake was produced by Mike Eckert, the drums recorded by J.C. Griffen at Lakebottom Recording House and all guitars, bass and vocals recorded by Mike Eckert, the results then mixed and mastered by Patrick Elmore at Solar Genesis Studios.
Unload the entire POISON TONGUES self-titled EP through Lambgoat at THIS LOCATION.
Fast Break! Records will release For Freedom's Sake this Friday, October 30th the meagerly-priced $5 digipak CD EP and multiple merch bundles are available RIGHT HERE.
Continuing to perform live regionally in support of the new EP, last weekend POISON TONGUES played the 20th anniversary show for Detroit's renowned Universal Stomp. Additionally, the band will play a hometown benefit show for fallen soldier Ben Lewis and veterans families coat drive event in November, and support Cold As Life in December, with other regional shows to be announced. The band is also coordinating an early 2016 East Coast assault, an official video for "Keep Your Head Down" and more to be released shortly.
POISON TONGUES Live:
11/07/2015 Corktown Tavern – Detroit, MI *Benefit Show w/ Poison Tongues, Ante Up, Public Sex, Blue Collar Stompers, Something To Hate, The Family ($10 Donation + bring coats for donation)
12/18/2015 TBA – Detroit, MI w/ Cold As Life
POISON TONGUES was founded with the emphasis to inject as much of the brutal '90s influence of their past projects into this new beast. Steady lineup changes over the past five years have finally settled with the band's most solid and furious alignment of personnel to date, each member bringing a different element of volatility into the mix, which culminates into a vicious, streetwise attack with a scorching thrash edge. Forging against the corrupted media blitz that controls our society, the group delivers an intelligent and uninterrupted glimpse of personal and also political hymns that are learned and gathered through everyday life, the goal of POISON TONGUES to inform as much as it is to destroy every stage the band comes into contact with.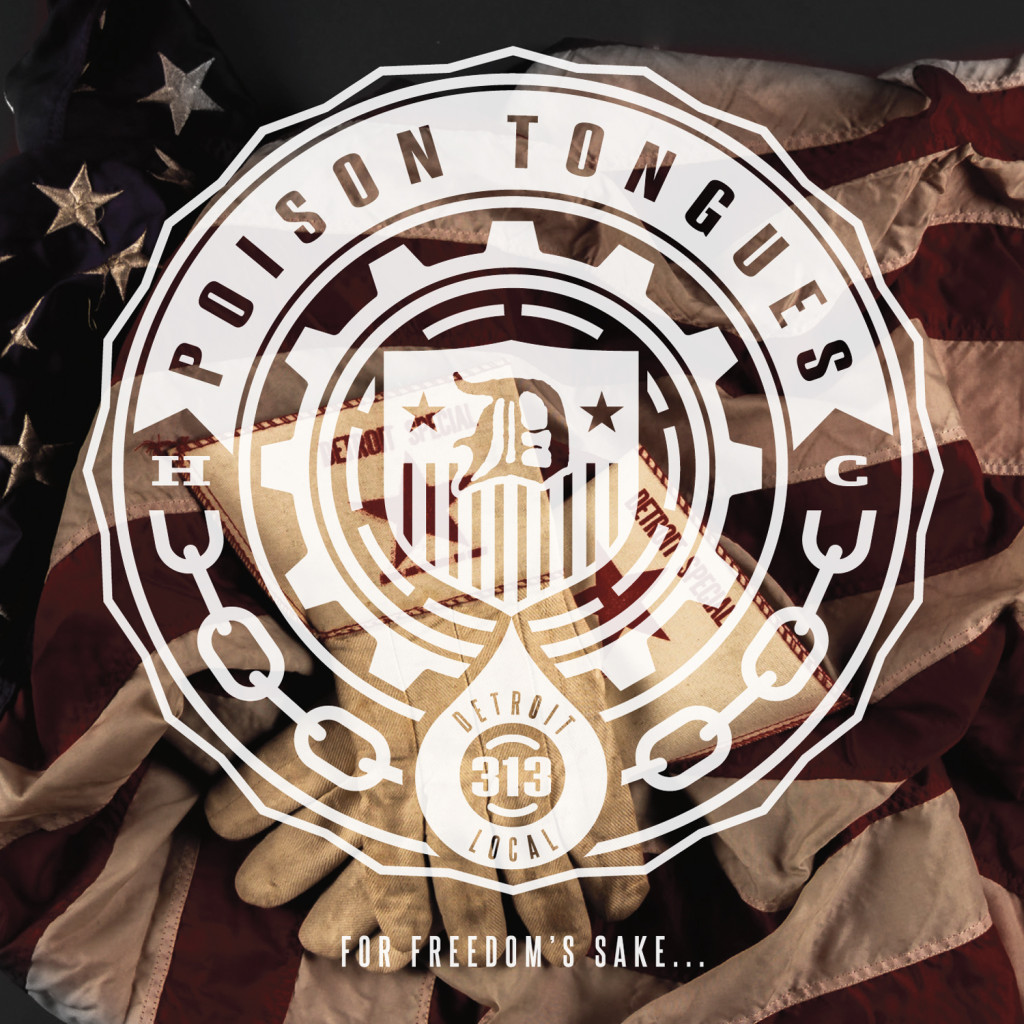 http://www.poisontongues.bandcamp.com
http://www.facebook.com/ptdetroit
http://www.fastbreakrecords.com
http://www.facebook.com/FastBreakEnt
http://twitter.com/fastbreakpa