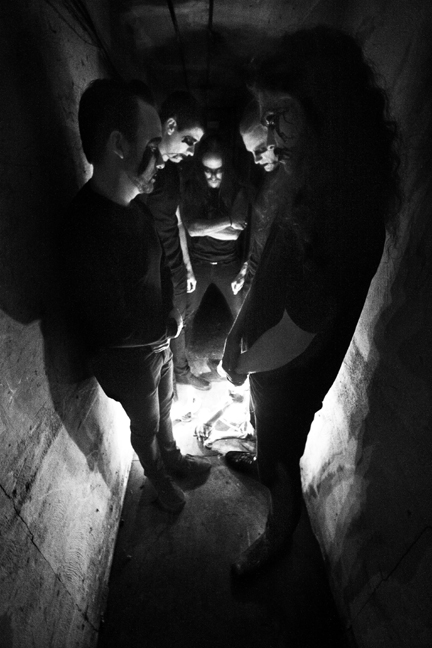 San Francisco heathens PALE CHALICE, the latest acquisition to The Flenser's blackened roster, have finalized the details to their debut EP, set for CD and digital release on March 8th, 2011, Recorded at Death Midi Soundlab by Navene Koperweis (drummer for Animals as Leaders), the expansive four-song Afflicting The Dichotomy Of Trepid Creation EP captures nearly half-an-hour of this fairly new yet wholly ripened act's honed, black metal skills, bearing more content and gritty traction than many full-length releases from the genre we'll see released throughout the coming year.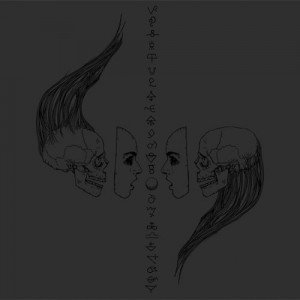 Afflicting The Dichotomy Of Trepid Creation Track Listing:
1. Transplant Of Dimensional Recourse
2. Command of the Formless
3. Caressed by a Feeble Flame
4. Ascend the Idyllic Sphere
Propagating intensely memorable yet brutal riffs, devoid of filler, the band's lyrics are dark and abstract, with influences which range from introverted psychosis to dimensional anomalies.
The outfit that would become PALE CHALICE was born as 2008 was dying off, essentially bearing three founding members: Oram Evad, Masthantric Nodrab and Baneist Nonrutin. A plethora of bassists and vocalists persisted through the years, until early 2010, when Ephemeral Domignostika (Mastery, Pandiscordian Necrogenesis, ex-Horn of Dagoth) and Grobahn Huv were added as permanent members.
While a great deal of touring from PALE CHALICE is not planned for the immediate future, the band are capable of annihilating live audiences as the desire, having already provided live support locally for internationally touring acts such as Watain and Goatwhore, as well as local favorites and now lablemates Necrite since they took the act live in the Summer of 2010.
Stay tuned for more details on the upcoming EP, sporadic live actions and more on PALE CHALICE throughout the coming year. Promos of The Dichotomy Of Trepid Creation will be available to journalists worldwide in the coming days via Earsplit.