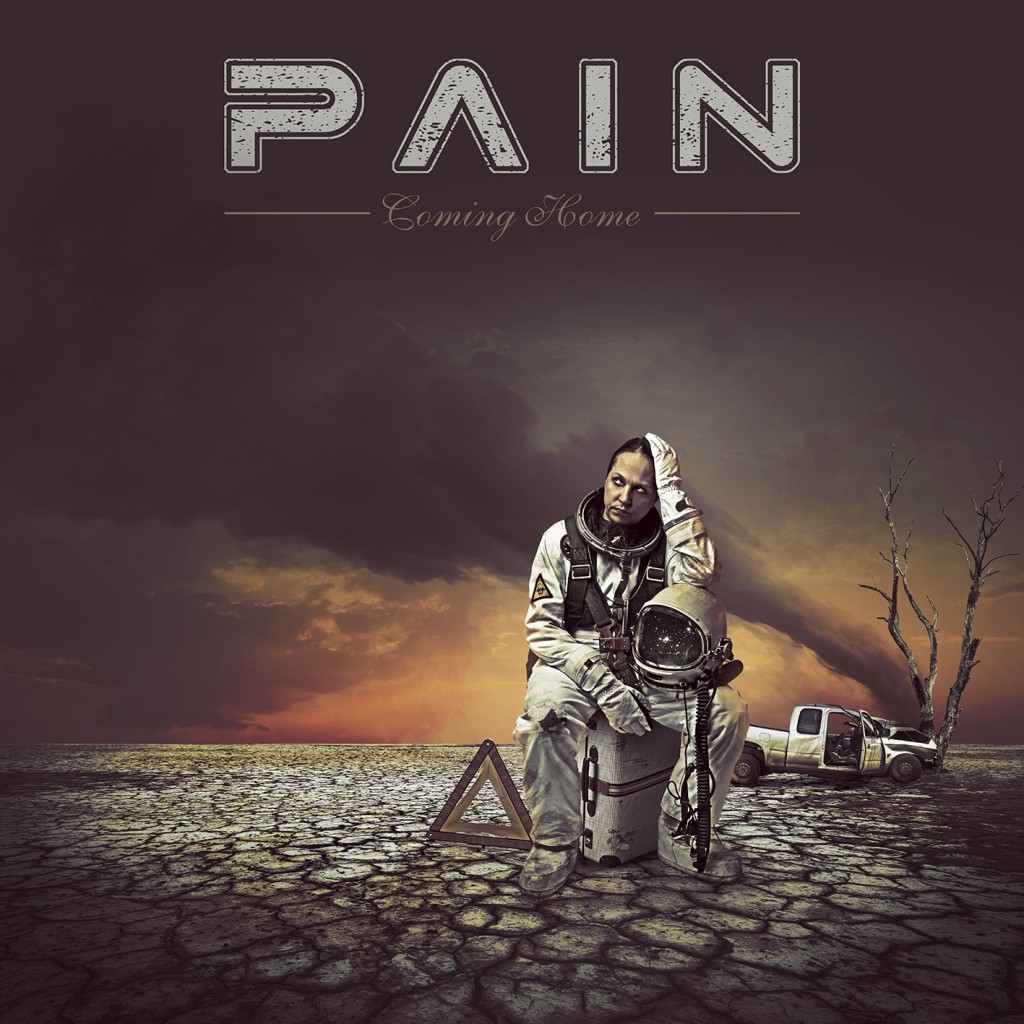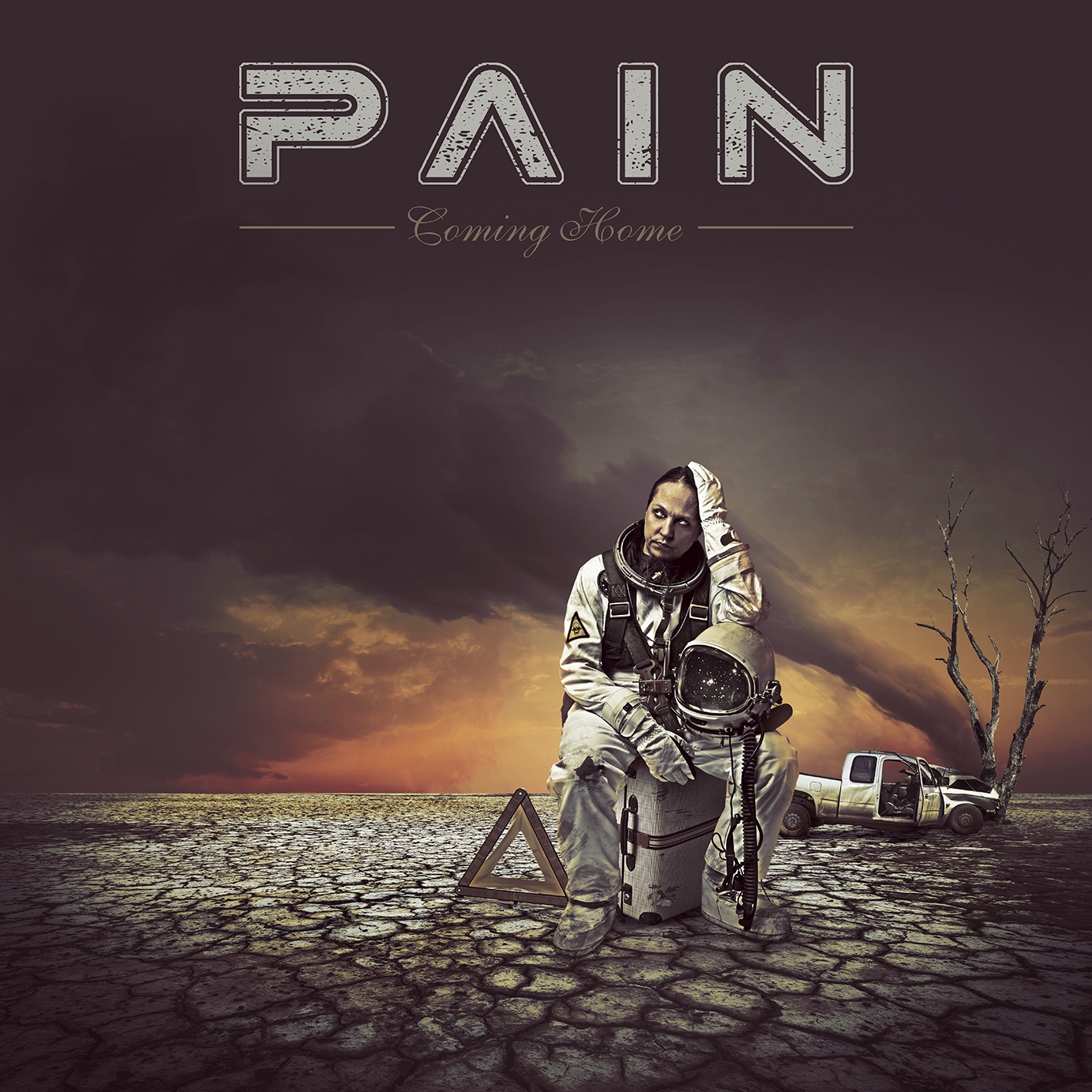 PAIN, the Swedish metal force led by multi-instrumentalist and producer Peter Tägtgren (Hypocrisy, Lindemann), is ready to unleash the follow-up to 2011's critically-lauded You Only Live Twice full-length. Titled Coming Home, the band's latest industrial metal statement will see release this Friday, September 9th via Nuclear Blast.
In celebration of its release, the band has released a track-by-track video trailer. Check it out below where you can also view the band's video for the song "Call Me" featuring Sabaton's Joakim Brodèn as well as the band's lyric video for Black Knight Satellite" and three album trailers.
Pre-order Coming Home via the Nuclear Blast web shop HERE, iTunes HERE or Amazon HERE.
In support of the release of Coming Home, PAIN will embark on a massive European headlining tour this Fall with German gothic metal outfit The Vision Bleak, as well as Dynazty and Billion Dollar Babies. See confirmed dates below.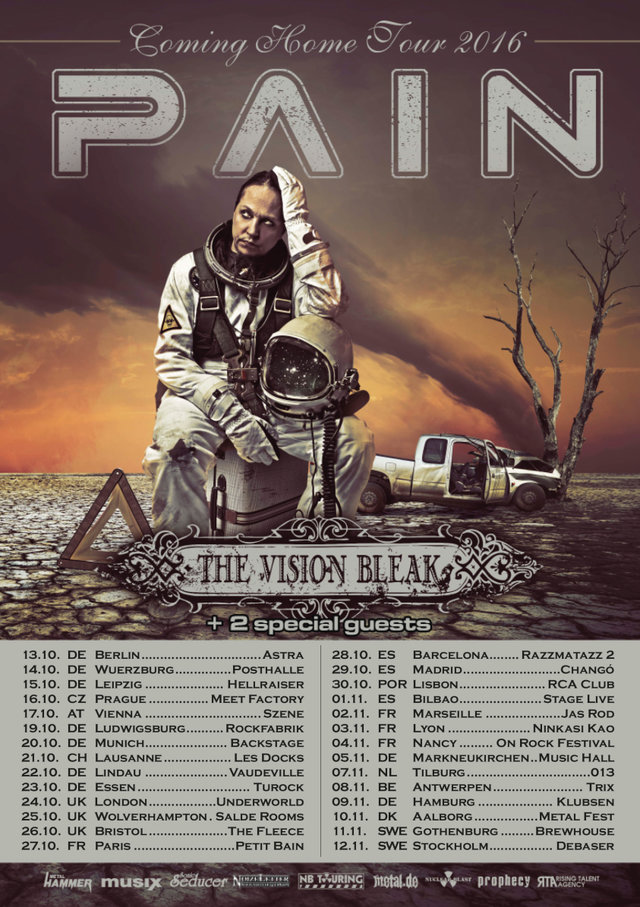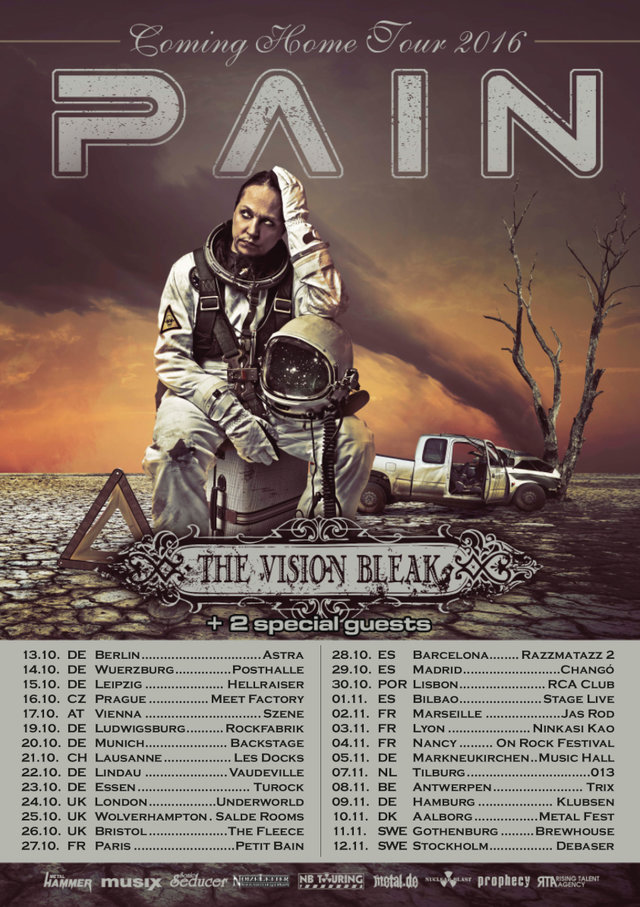 PAIN w/ The Vision Bleak, Dynazty, Billion Dollar Babies:
10/13/2016 Astra – Berlin, DE
10/14/2016 Wuerzburg – Posthalle – Wuerzburg, DE
10/15/2016 Leipzig – Hellraiser , DE
10/17/2016 Vienna – Szene, Vienna, AT
10/19/2016 Rockfabrik – Ludwigsbur, DE
10/20/2016 Backstage – Munich, DE
10/21/2016 Les Docks – Lausanne, CH
10/22/2016 Vaudeville – Lindau, DE
10/23/2016 Turock – Essen, DE
10/24/2016 Underworld (New) – London, UK
10/25/2016 Salde Rooms – Wolverhampton, UK
10/26/2016 The Fleece – Bristol, UK
10/27/2016 Petit Bain – Paris, FR
10/28/2016 Razzmatazz 2 – Barcelona, ES
10/29/2016 Changó – Madrid, ES
10/30/2016 RCA Club – Lisbon, PT
11/01/2016 Stage Live – Bilbao, ES
11/02/2016 Jas Rod – Marseille, FR
11/03/2016 Ninkasi Kao – Lyon, FR
11/04/2016 Nancy On Rock Festival – Nancy, FR *
11/05/2016 Music Hall – Markneukirchen, DE
11/07/2016 013 – Tilburg, NL
11/08/2016 Trix – Antwerp, BE
11/09/2016 Klubsen – Hamburg, DE
11/10/2016 Aalborg Metal Fest – Aalborg, DE
11/11/2016 Brewhouse – Gothenburg, SE
11/12/2016 Debaser – Stockholm, SE
11/17/2016 Henry's – Kuopio, FI*
11/18/2016 Hevimesta – Oulu, FI*
11/19/2016 Nosturi – Helsinki, FI *
11/24/2016 Klubi – Tampere, FI*
11/25/2016 Lutakko – Jyväskylä , FI*
*without support
"…quality industrial metal…" – Metal Hammer
"Coming Home is a great mix of an ambient atmospheric symphony peppered with electronic melodies, delivering a sound that is immensely powerful and catchy as hell…" – Metal Wani
"…simply excellent, and deserves attention." – Bloody Good Music
http://www.painworldwide.com
http://www.facebook.com/officialpain
http://www.nuclearblast.de/pain