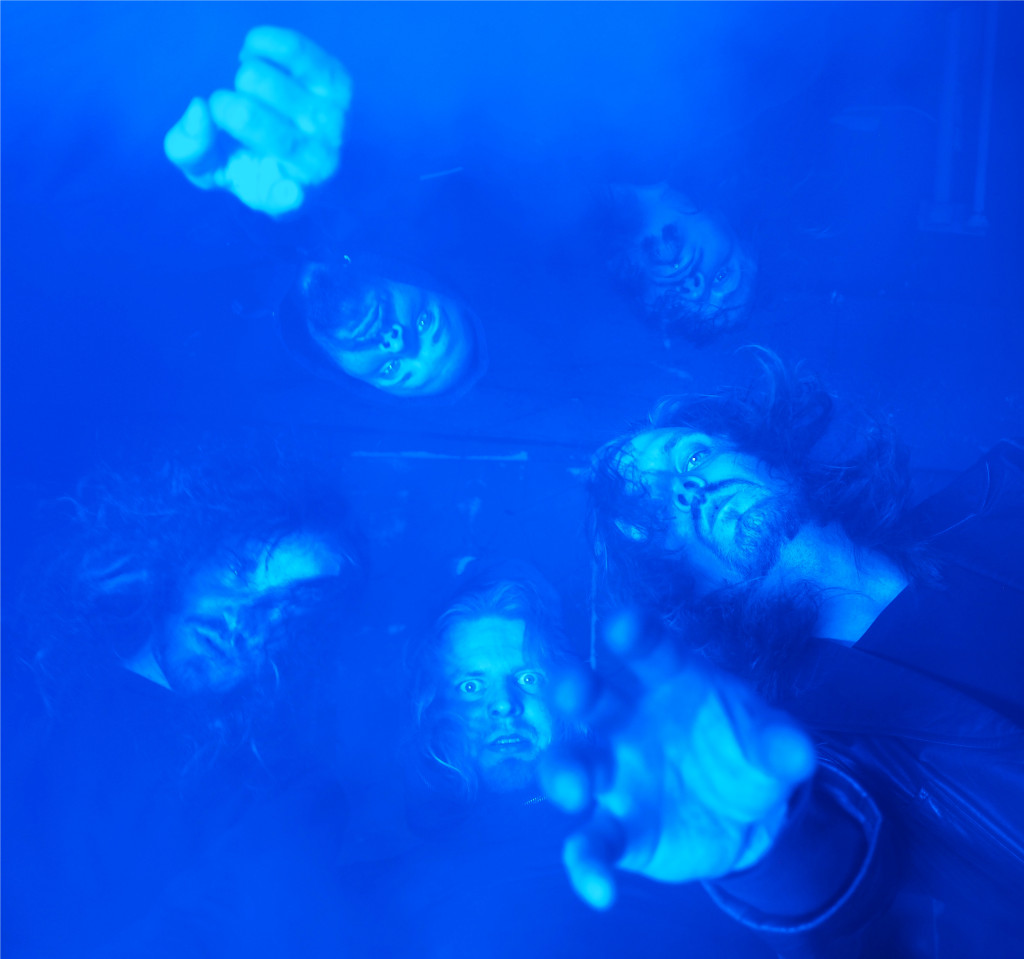 [photo by Paulina Lindell]
As we enter the final days preceding the release of the anxiously awaited Värähtelijä LP from Finland's cosmic black metal visionaries ORANSSI PAZUZU, the band proudly unveils the magical visual mastery of their incredible video for the album's pulse-pounding, hallucinogenic standout track, "Lahja."
Featuring a wide cast of captivating characters, filmed in a mystical Finnish wilderness, and embracing a visual delivery as enthralling and adrenalizing as the song's psychedelic progression, the intense video was directed by Janiv Oskar, with assistance from Ilona Lehtonen, and cinematography Lauri Harju. Vice Magazine-operated Noisey premieres the video, issuing, "'Lahja' is an auditory trip, and a visual feast. Set in a snowy Scandinavian forest, beneath the trees' watchful gaze, plumes of orange smoke envelop the pristine white sky, figures in black paint obscure symbols onto pale skin, wide-eyed spectres bob and sink in cloudy pools, flames climb high. The world turns blue–and then, blood red. I dare you to take your eyes away for even a second."
Fall under the invocation of ORANSSI PAZUZU's "Lahja" video at Noisey RIGHT HERE.
The all-consuming "Vasemman Käden Hierarkia" is also streaming only through The Wire at THIS LOCATION, and "Hypnotisoitu Viharukous" is playing exclusively at Spin RIGHT HERE.
Värähtelijä will be released this Friday, February 26th, in North America via 20 Buck Spin and in Europe through Svart Records, with 2xLP, CD and all digital platforms. Stateside preorders for the digital are HERE, the CD HERE, and the gatefold 2xLP including limited mailorder only color versions HERE. Internationally order the digital HERE, CD HERE and vinyl HERE.
Spin issued the early single "Hypnotisoitu Viharukous," boasting that the song is, "a five-and-a-half-minute epic of unease, starting with wobbly fuzz bass that explodes into a 6/4 full-band frenzy that flails like an extraterrestrial Drive Like Jehu. Then come the synths, screeching even harder than vocalist Jun-His, and things just get more surreal from there." Decibel Magazine published in their 9/10 lead review, "ORANSSI PAZUZU's psychedelia is grim, foreboding and intensely original, like if "Set the Controls"-era Pink Floyd took a wrong turn during an LSD trip and ended up in an uncharted Hell dimension. The Finns build songs based on layered repetition–musical themes are explored on guitar and bass, but ultimately, it's the swirling colors of the band's collective freakout power that makes them unique." Metal Storm states, "Four albums into their career, I think it's pretty safe to say that ORANSSI PAZUZU have now put any doubts of them being formidable innovators within the realms of both psychedelia and black metal to rest… it can definitely be said that Värähtelijä is yet another quality chapter in an ever-expanding saga of cosmic DMT black metal from beyond the event horizon. Strap on those oxygen tanks and play it loud." Last Rites' dissection of the album praises, "These songs are meant to bring everyone along on a journey to the heart of the collective unconscious. Whether you conceptualize the destination as the innermost jungle of the soul or the bleeding edge of a still-expanding universe, the songs beckon you to vibrate on a universal frequency." Invisible Oranges reported, "Värähtelijä will not likely convert many purists, but it is a necessary statement in black metal. It braces enough of the familiar with the unforeseen, surpasses the boring in favor of something new, and ultimately helps carve more breathing room for progress." And Treble Zine crowned the record their Album Of The Week, proclaiming, "Just as soon as the band finds a sense of ease in the title track, they cast it aside in favor of the breakneck surge and rhythmic complexity of 'Hypnotisoitu Viharukous,' which might be the only track in recorded history that feels like a hybrid of early Enslaved and Drive Like Jehu, with some early '90s post-rock in its moments of respite between collisions and a surprising breadth of screaming, from goblin scary to emotionally, desperately human."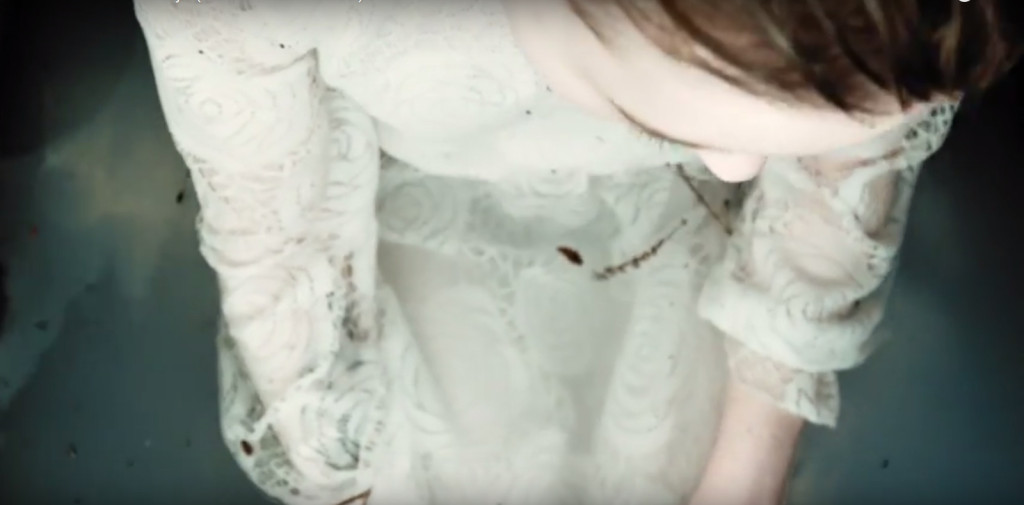 http://www.oranssipazuzu.com
http://www.facebook.com/pages/Oranssi-pazuzu/58437793552
http://www.20buckspin.com
http://www.facebook.com/20buckspin
http://www.twitter.com/20buckspinlabel