Canadian neoclassical-influenced tech death unit, FIRST FRAGMENT, will release their long-anticipated debut full-length, Dasein, on May 20th via Unique Leader Records.
Captured at Humanoise Studios with Mathieu Marcotte (Augury, Humanoid) and mixed by Hugues Deslauriers (Augury, Defilementory, Vengeful etc.), the eleven track long player features guest appearances from current and former members of Spawn Of Possession, Obscura, Inferi, Augury, and Elderoth, artwork by Sam Nelson (Incandescence, Wayfarer, Stoic Dissention)
and boasts a fierce mix of over-the-top drum tirades, complex neoclassical-influenced guitar work, endless solos, Flamenco and clean guitar passages, proggy death metal bass work and a highly varied dual vocal approach.
Relays FIRST FRAGENT guitarist/vocalist Phil Tougas of Dasein: "While a lot of the material on this record dates back to between six and eleven years, it is still very fresh sounding. It's an unrelenting and over-the-top album, yet at the same time most of it remains catchy enough to stick in your head. Dasein should satisfy most people into the newer wave of extreme technical metal, but the exaggerated amount neoclassical metal/flamenco influences and non-stop guitar/bass soloing alone should please power metal fans as well."
View the teaser video below.
Dasein Track Listing:
1. Le Serment De Tsion
2. Dasein
3. L'entité
4. Émergence
5. Mordêtre Et Dénaissance
6. Prélude En Sol Dièse Mineur
7. Archétype
8. Gula
9. Voracité (Apothéose, Partie 1)
10. Psychan (Apothéose, Partie 2)
11. Evhron
Spawned in 2007 as a bedroom side-project by rhythm guitarist Gabriel Brault-Pilon, vocalist/lead guitarist Philippe Tougas and lead vocalist David Alexandre Brault-Pilon, the Québécois trio evolved into a full-fledged band with the sole intention of creating the catchiest, most aggressive and multifarious music possible. Influenced by only the sickest modern extreme metal bands (Spawn Of Possession, Gorod, Martyr, Capharnaum, Origin, Necrophagist etc.), '90s progressive death (Theory In Practice, Crypt Of Kerberos, Atheist, Cynic), Flamenco music and '80s neoclassical/power metal (Tony MacAlpine, Joey Tafolla, Racer X, Helstar, Yngwie Malmsteen) and being the only band from their country and in their subgenre to proudly sing solely in French, their diverse sound would quickly prove to be a force with which to be reckoned.
Following numerous demo recordings in 2008 and 2009, FIRST FRAGMENT self-released their highly-praised debut EP, The Afterthought Ecstasy, in 2010 and later recruited bassist Vincent Savary and drummer Philippe Boucher. The band played frequent shows throughout 2011 and 2012 and began putting the finishing touches on the material that would make its way on to their debut full-length. Soon after entering Humanoise Studios with Mathieu Marcotte at the control desk however, Boucher fled the band. Not to be deterred, the remaining FIRST FRAGMENT members joined proverbial forces with session drummer Troy Fullert on of Severed Savior for the completion of the album.
FIRST FRAGMENT Recording Lineup:
Vincent Savary – bass
David AB – lead vocals
Troy Fullerton (Severed Savior) – drums
Phil Tougas – guitar, vocals, all solos
Gabriel Brault-Pilon – guitar
FIRST FRAGMENT Current Lineup:
Vincent Savary – bass
David AB – lead vocals
Samuel Santiago – drums
Phil Tougas – guitar, vocals, all solos
Gabriel Brault-Pilon – guitar
Guest Musicians:
Christian Muenzner (Spawn Of Possession, Alkaloid, ex-Necrophagist/Obscura)
Mathieu Marcotte (Augury, Humanoid)
Malcolm Pugh (Inferi, A Loathing Requiem, Diskreet)
Collin Mcgee (Elderoth)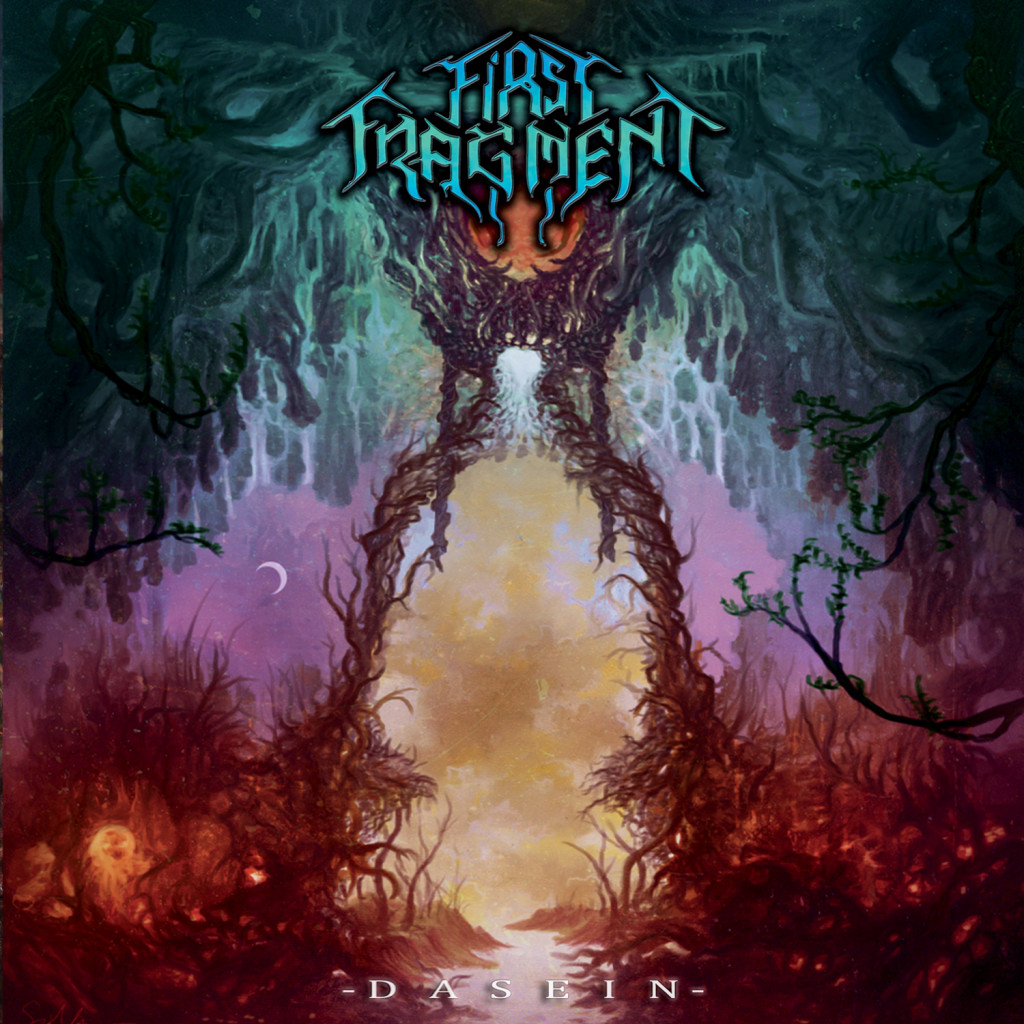 Further FIRST FRAGMENT info and teaser tracks to be revealed in the coming weeks.
http://www.facebook.com/FirstFragmentOfficiel
http://www.uniqueleader.com
http://www.facebook.com/UniqueLeaderRecords