[photo by Bruce Bettis]
ONERA [oh-ner-uh] (Latin) Noun: burden, weight, hardship
New Hampshire-based doom metal quintet ONERA proudly presents their debut EP, Olde, which has just been independently released by the band, and is now streaming in its entirety. Though the entity of ONERA is very new, the outfit unites a team of veterans from a wide array of revered acts including Morgion, Keen Of The Crow, Cortez, December Wolves, Watchmaker, and others who have been active in the scene for several decades.
In September 2015, the members of ONERA entered Amps vs Ohms in Cambridge, Massachusetts to capture their debut recordings. The members' cumulative resumes and influences intertwine and carve out a unique sound for the band. Mastered at New Alliance East, the three-song Olde EP presents just under thirty minutes of glorious doom metal rapture, rife with heavy, melodic, dynamic, and progressive elements which help create an intense, organic, and primeval aura.
Stream Olde in its entirety now at Bandcamp HERE, where EP is available for CD and digital purchase.
ONERA is promoting the release, shopping their music to labels, and continuing to put on impressive live performances throughout the Northeast.
ONERA Live:
7/30/2016 Koto – Salem, MA w/ HarborLights, Glacier, Stasis [info]
In an attempt to grieve in a constructive and cathartic way, after the passing of many close family members in a short time — and to share those visceral feelings with others — bassist Justin Christian began writing new music after moving to New England from Southern California. Drawing from his past writing in Morgion, Keen Of The Crow, and Dustflow, he began crafting the new songs with some familiar elements, while trying to bring in newer influences. All with intensely personal lyrics, full of imagery. After the early addition of guitarist Tim Donovan, known for his work in December Wolves and Watchmaker, the formation of a lineup was underway. When second guitarist Craig Simas, a veteran of early '90s thrash in New England who since spent years composing his own style of oppressive doom and melodic ambience, joined the fold, this addition helped propel the music writing process. Enter drummer Scott Mayo, another veteran of local music, finalized the rhythm section the band was in full writing mode and amassed a number of complex songs. It was the addition of vocalist Curtis Caswell, formerly of heavy riffers Cortez, and the influx of his energy into the band that finalized the ONERA lineup.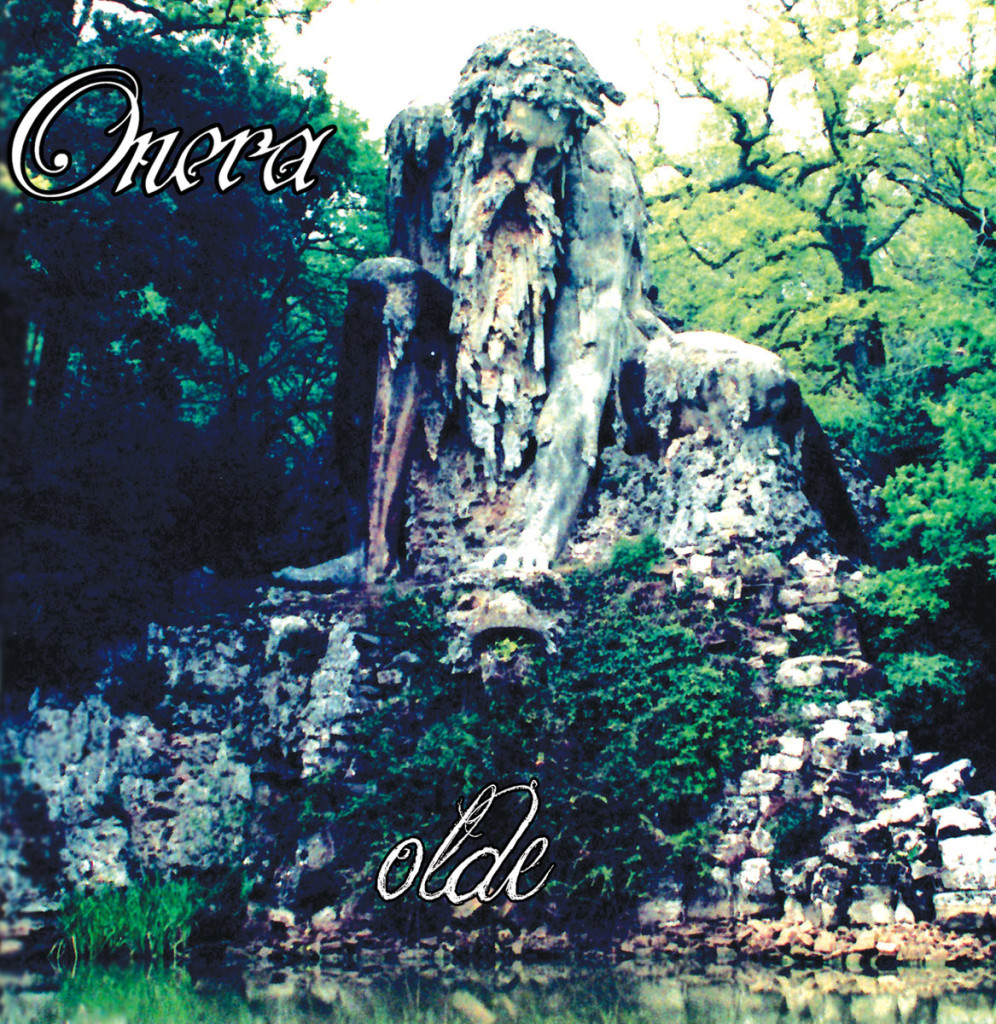 Olde Track Listing:
1. Unruhe
2. Stil As Stone
3. Cold Hand's Caress