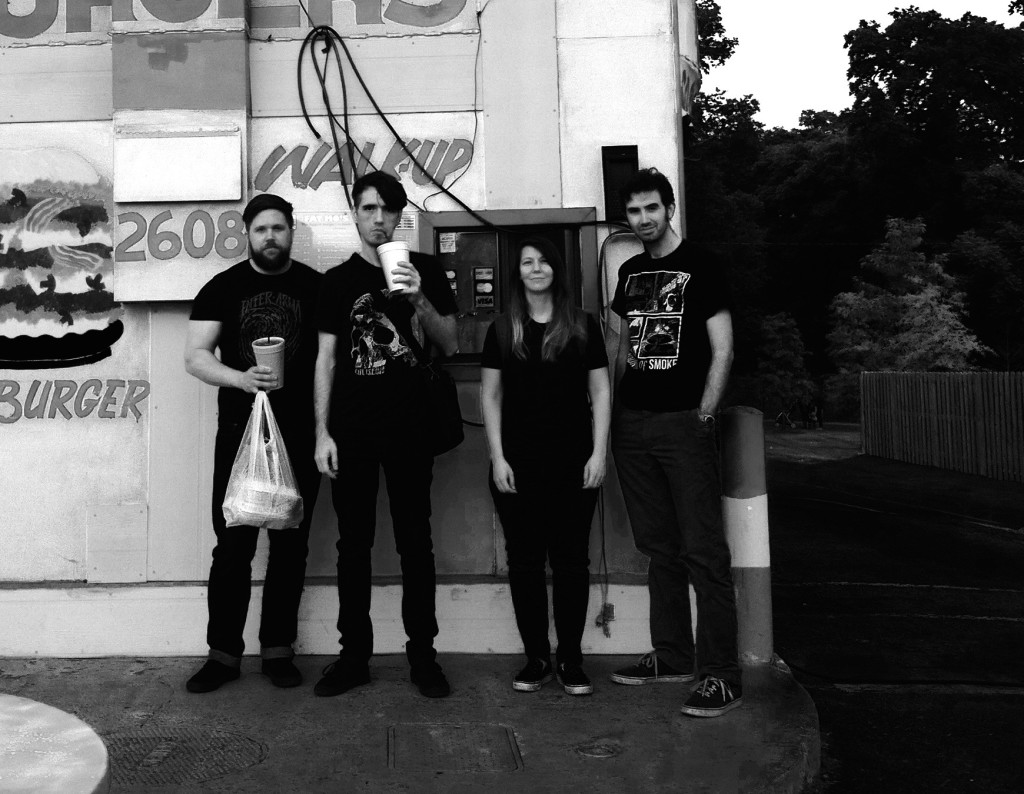 [photo by Angela Lee]
While their hometown struggles to clear the carnage left by Hurricane Harvey, Houston-based OMOTAI has provided a new track to a benefit compilation to help their community rebuild.
Making Waves: A Benefit Compilation For Those Affected By Hurricane Harvey is available digitally through Miss Champagne, featuring fifteen Houston artists including Football, etc., Cool Moon, VODI, Ruiners, The Wheel Workers, Astragal, Dollie Barnes, Greg Cote & The Real Life Friends, Tee Vee, Lace, El Lago, Miears, Fight Me, Rose Ette, and OMOTAI, who provides the track "A Cruel Weight, Thy Wound." All proceeds from the sales of this album will be donated directly to United Way Of Greater Houston's Hurricane Relief Fund.
OMOTAI bassist/vocalist Melissa Lonchambon Ryan offers, "This storm was completely unfathomable, and I've been through a lot of hurricanes. Some of the first-person accounts I've read will haunt me for a long time. For a lot of people here, it will be difficult and take a long time to get back to some kind of normalcy or get close to replacing what was lost. But I was astounded by the response of regular people here that stepped up and rescued and helped others."
Help Houston rebuild and pick up the Making Waves at THIS LOCATION.
OMOTAI's upcoming A Ruined Oak album delivers an unrelenting dose of charged riff dynamics, pummeling low-end thunder, and infectious hooks, the album a meditation on the lost colony at Roanoke, centered on abandonment and responsibility, the lyrics haunted by loss and violence. This sprawling, diverse work shows a greater range than anything OMOTAI has done before, with songs drawing from thrash, doom, sludge, extreme metal, hardcore punk, and post-rock. A Ruined Oak was recorded by Chris Ryan at Dead City Sound and mastered by James Plotkin, and completed with art by Wolfbat and design by Sean Mehl.
Stream OMOTAI's "Last Of The Green Vial" at Treble RIGHT HERE.
Tofu Carnage Records will issue A Ruined Oak on 2xLP and digital formats on October 6th. Find preorders and stream "Welcome to the Adders' Land" and "Last Of The Green Vial" HERE.
OMOTAI has also booked a run of tour dates across the western half of the country surrounding the release of A Ruined Oak. From September 29th through October 14th the band will run a counter-clockwise trail out to the West Coast and back, with the final venues being locked up now.
OMOTAI Tour Dates:
9/29/2017 Sunshine Bar – Arlington, TX
9/30/2017 The Blue Note – Oklahoma City, OK
10/01/2017 Streets Of London – Denver, CO
10/03/2017 TBA – Kalispell, MT
10/04/2017 Mootsy's Tavern – Spokane, WA
10/05/2017 The Black Lodge – Seattle, WA
10/06/2017 Le Voyeur – Olympia, WA
10/07/2017 Jub Jub's Thirst Parlor – Reno, NV
10/08/2017 Hemlock Tavern – San Francisco, CA
10/09/2017 Blacklight District Lounge – Long Beach, CA
10/10/2017 TBA – San Diego, CA
10/11/2017 Yucca Tap Room – Phoenix, AZ
10/12/2017 Burt's Tiki Lounge – Albuquerque, NM
10/13/2017 Depot District Oyster Bar – Lubbock, TX
10/14/2017 Faust – San Antonio, TX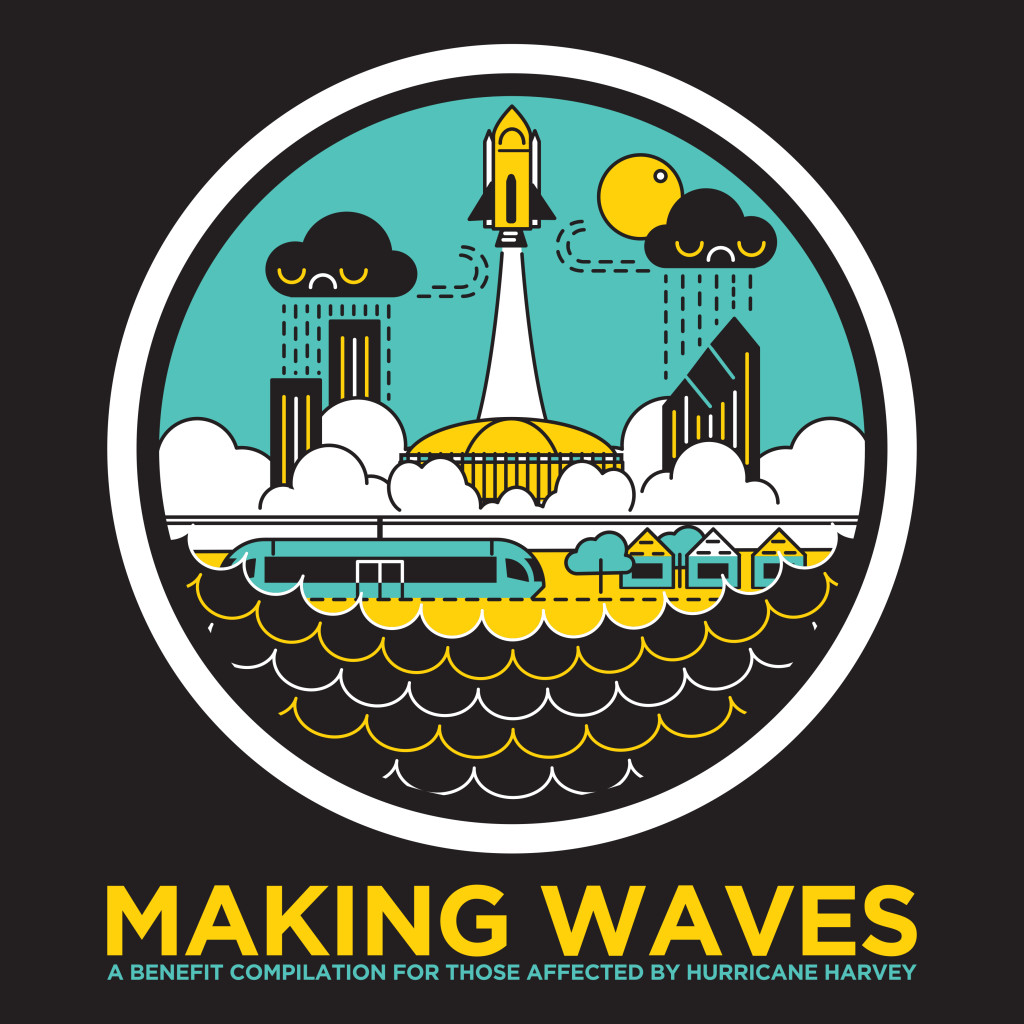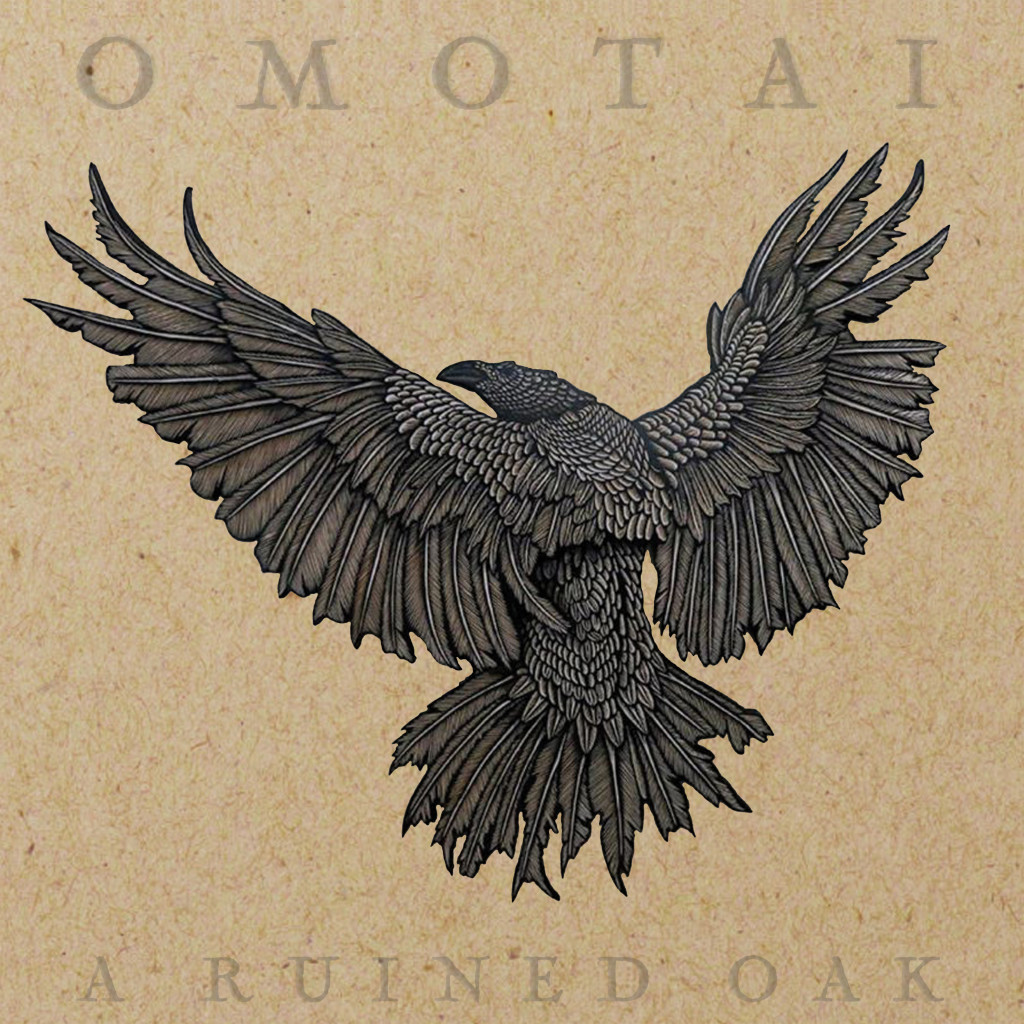 https://www.facebook.com/Omotai
https://omotai.bandcamp.com
https://twitter.com/killomotai
https://www.instagram.com/omotaitheband