"…an irrepressible combination of '70s doom, NWOBHM, musty-yet-in-your-face production courtesy of famed Neurosis/Melvins producer Billy Anderson, and the smoky, whiskey-stained vocals of Liz Blackwell…" – Metal Hammer
Heavy doom/metal unit CASTLE — currently in the midst of their Endless Graveyard live takeover — will take to the streets again in November for the west coast Stone Thrones tour. The trek begins November 24th and runs through December 2nd winding its way through nine cities spread across Washington, Oregon, and California. See all confirmed dates below.
CASTLE continues to tour in support of their molten Welcome To The Graveyard full-length, issued last summer via Ván Records. Welcome To The Graveyard was captured by Billy Anderson (Sleep, Neurosis, Brothers Of The Sonic Cloth, Eyehategod, Ommadon et al) at Type Foundry Studios in Portland, Oregon and is currently available at THIS LOCATION.
If you missed them, be sure to check out CASTLE's visual accompaniment to tracks "Black Widow," "Down In The Cauldron Bog," "Hammer And The Cross," and "Flash Of The Pentagram" below.

CASTLE – Endless Graveyard Tour:
9/12/2017 The End – Nashville, TN
9/13/2017 Odditorium – Asheville, NC
9/14/2017 Strange Matter – Richmond, VA
9/15/2017 Shadow Woods Metal Fest – White Hall, MD
9/16/2017 O'Brien's – Boston, MA
9/17/2017 Cherry Street Station – Wallingford, CT
9/18/2017 Saint Vitus Bar – New York, NY
9/19/2017 Bug Jar – Rochester, NY
9/20/2017 Mohawk Place – Buffalo, NY
9/21/2017 Maple Grove – Cleveland, OH
9/22/2017 Cattivo – Pittsburgh, PA
9/23/2017 Smalls – Detroit, MI
9/24/2017 Taps Live – Indianapolis, IN
9/25/2017 Northside Yacht Club – Cincinnati, OH
9/26/2017 FuBar – St. Louis, MO
9/27/2017 Riot Room – Kansas City, MO
9/28/2017 The Elbow Room – Wichita, KS
9/29/2017 Stoned Meadow Of Doom Fest – Sioux Falls, SD
9/30/2017 Triple Nickel – Colorado Springs, CO
Stone Thrones Tour:
11/24/2017 The Valley – Tacoma, WA
11/25/2017 Funhouse – Seattle, WA
11/26/2017 Shakedown – Bellingham, WA
11/27/2017 Tonic Lounge – Portland, OR
11/28/2017 Old Nick's – Eugene, OR
11/29/2017 Spirits – Dunsmuir, CA
11/30/2017 Elbo Room – San Francisco, CA
12/01/2017 Blue Lamp – Sacramento, CA
12/02/2017 5 Star Bar – Los Angeles, CA
"Skulking like wraiths in a blackened landscape, the band charges through eight fairly short songs… that grab you, rough you up, and leave you battered and bruised." – Metal Bandcamp
"…some of their best songs… If you haven't caught onto CASTLE yet, you're not taking a thing about your career as a metal fan seriously… Hear this, feel the power and glory and put on the vest!" — Angry Metal Guy
"Welcome To The Graveyard is a document of their precision songcraft and that elusive 'this world is horror and life is dark but so am I' vibe perfected by Danzig and Ghost. And …Graveyard is an emphatic ad for an undoubtedly cool, smoky live show, too. Which is good because they're definitely playing your town. Crank it up!" – MetalSucks
"…fantastic heavy metal of the most traditional kind, forged, I can only assume, in the fires of hell." – The Sludgelord
"They're the kind of band who could make you believe in heavy metal… their righteously individualized blend of thrash, traditional metal, doom, heavy rock 'n' roll, etc., speaks to some mystical bygone era when metal was about not compromising, putting a fist in the air against expectation and going on tour forever." – The Obelisk
"CASTLE's most mature, well-crafted, inspiring work…" – Metal Kaoz
"…true-blue classic metal is hard to top. And so is CASTLE." – Dead Rhetoric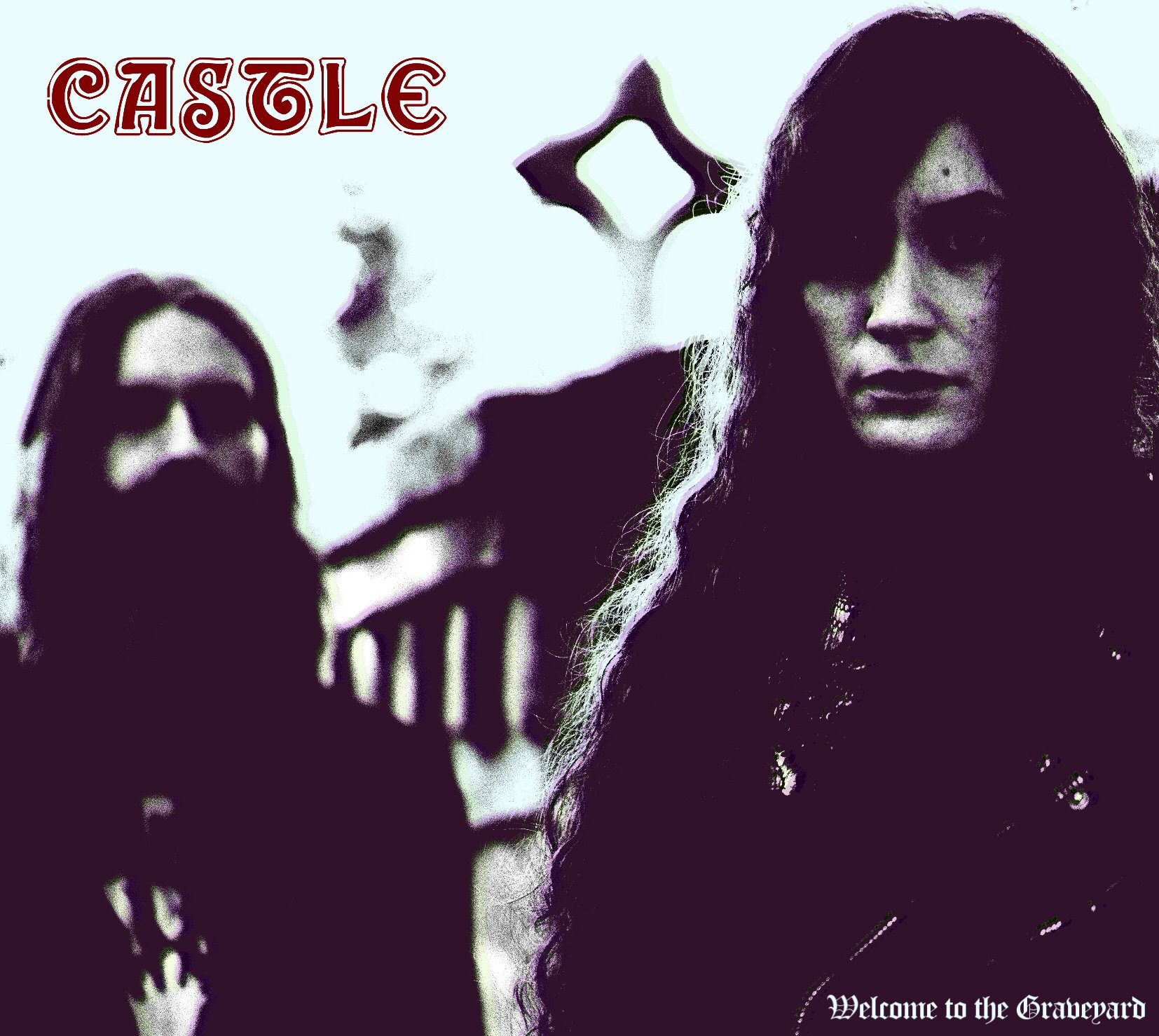 http://www.heavycastle.com
http://www.facebook.com/CastleSF
http://www.twitter.com/heavycastle
http://www.van-records.de
http://www.facebook.com/vanrecs