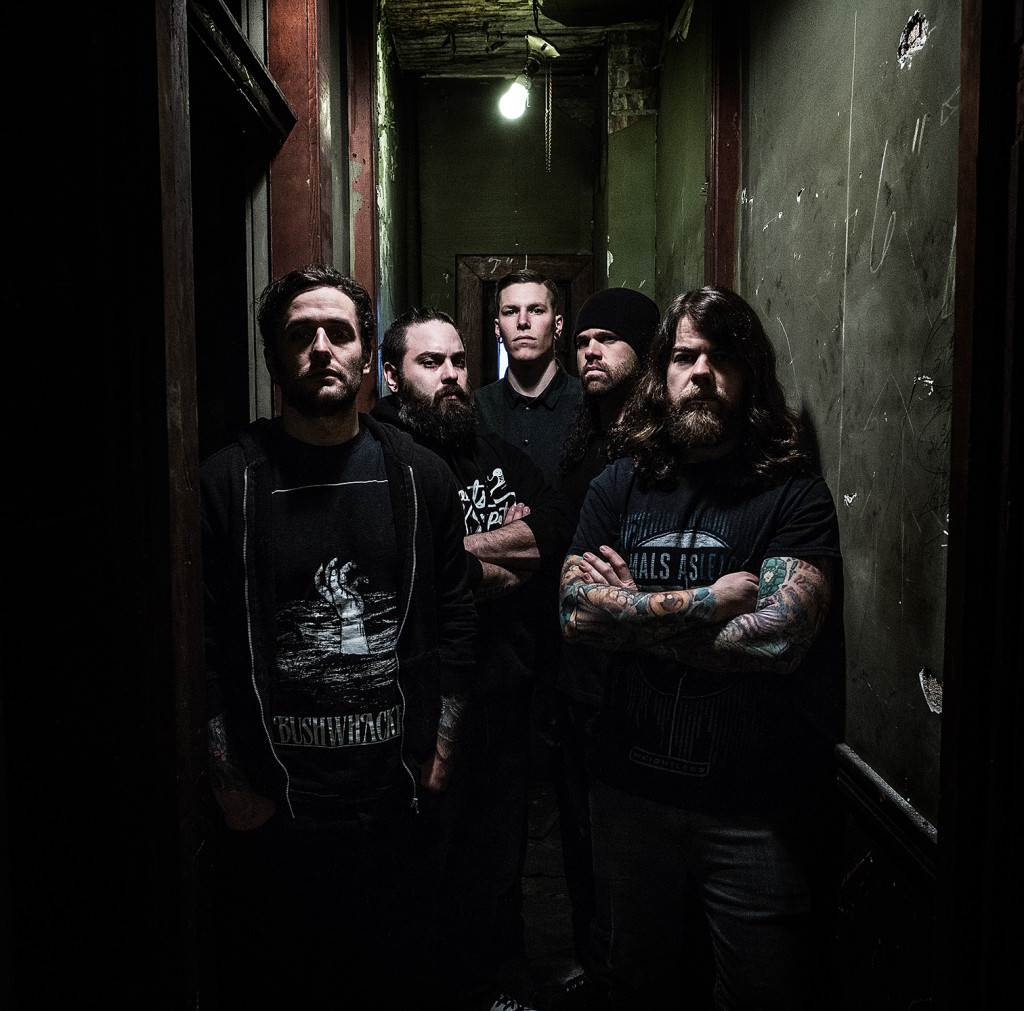 [photo by Shimon Karmel]
"Merging the power and technicality of Opeth, Gojira, and Between The Buried And Me, the Vancouver five-piece's debut album is sure to set the minds of prog-metalheads ablaze." – Metal Hammer
The Passenger, the debut full-length release from Vancouver, British Columbia's NECK OF THE WOODS, is now playing in its entirety through an exclusive stream at Metal Hammer, advancing its official release through Basick Records this Friday.
NECK OF THE WOODS' The Passenger delivers the band's crushing blend of progressive, death-inspired, technical, and groove-laden metal through nine engaging tracks. Metal Hammer proclaims of The Passenger, "Merging the power and technicality of Opeth, Gojira, and Between The Buried And Me, the Vancouver five-piece's debut album is sure to set the minds of prog-metalheads ablaze."
Stream NECK OF THE WOODS' The Passenger at THIS LOCATION.
Also see the video for "You'll Always Look The Same To Me" HERE,
The Passenger will see digital release via Basick Records and CD release through the band this Friday, September 15th; find preorders HERE.
NECK OF THE WOODS is currently embarked on a run of Canadian tour dates surrounding the release of The Passenger, with additional regional and widespread tour dates to be announced throughout the months ahead.
NECK OF THE WOODS Tour Dates:
9/13/2017 Neighbours Corner Pub – Drumheller, AB
9/14/2017 Cloud 9 Live – Regina, SK
9/15/2017 Industry House – Edmonton, AB
9/16/2017 Record City – Vernon, BC
9/22/2017 Pub340 – Vancouver, BC
Formed in early 2014, NECK OF THE WOODS' exhilarating brand of progressive metal and charged live shows have quickly earned them a reputation as one of the most exciting acts to emerge from Vancouver's metal scene. Drawing comparisons to the likes of Misery Signals, Opeth, Darkest Hour, and more, NECK OF THE WOODS cites some of their primary influences as, Between The Buried And Me, Converge, Rush, Misery Signals, Gojira, Every Time I Die, and The Dillinger Escape Plan. The Passenger was recorded at Rain City Recorders by Stu McKillop, produced by Stu McKillop and the band, with art direction by vocalist Jeff Radomsky and layout design by Kevin Moore at Soft Surrogate. The release of their new album will see NECK OF THE WOODS further entrench the already significant impact they have had on Canada's metal scene.
http://www.neckofthewoodsmetal.com
https://www.youtube.com/user/NOTWmetal
https://twitter.com/notwmetal
https://www.facebook.com/neckofthewoodsmetal
https://www.instagram.com/neckofthewoodsband
http://www.basickrecords.com
https://www.facebook.com/basickrecords