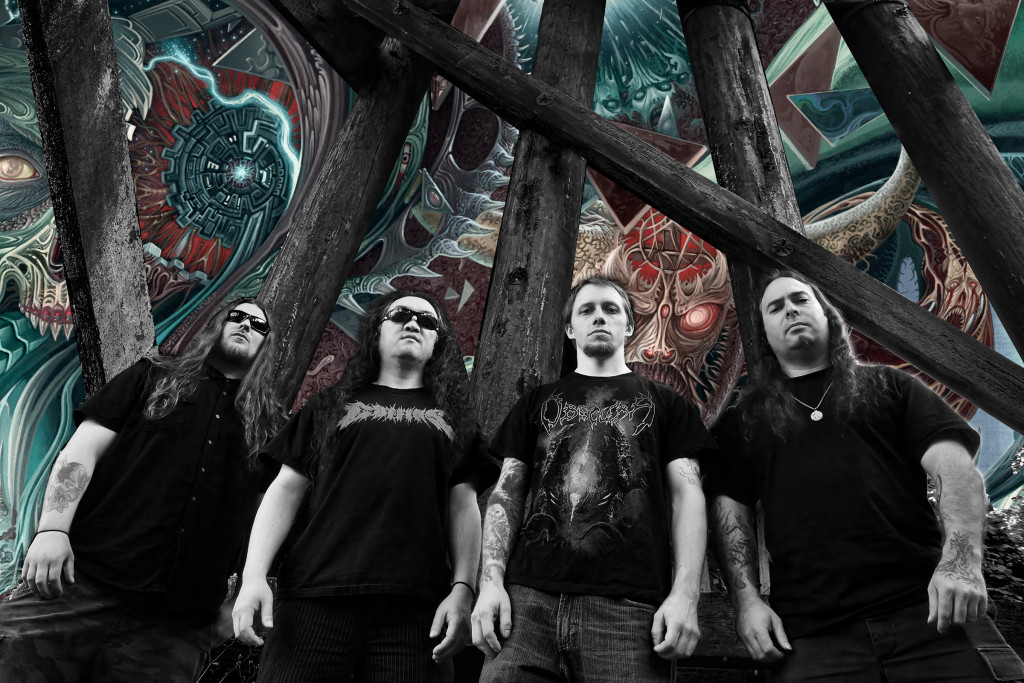 "…pure roaring tech-death bliss…" – Metal Injection
As the impending release of OMNIHILITY's Dominion Of Misery closes in at the end of this week through Unique Leader, the album is now streaming in its entirety via Metal Injection. Experience the lethal alignment of merciless death metal elements now at THIS LOCATION.
In a recent investigation of the record, Two Guys Metal Reviews notes, "OMNIHILITY bring the rage on every track here and once you dive into their tech death mastery it's nearly impossible to drag yourself back out." Sea of Tranquility concurs adding in a 4/5 score, "OMNIHILITY are dead serious about their intent to punish and obliterate with this latest release, so if you are a technical death metal fan, your Armageddon has arrived."
Hailing from Eugene, Oregon's Williamette "Valley Of Death" and named for the absolute belief in nothingness, OMNIHILITY manifests intense, brutal and technical death metal; a nod to the old-school past combined with the immense speed and accuracy of death metal present, all while subconsciously channeling energy from arcane sources to destroy the minds of the multitude.
On Dominion Of Misery — their third release and second for extreme metal powerhouse Unique Leader Records – OMNIHILITY ups the stakes with sheer technical prowess. Returning to record at Castle Ultimate with producer Zack Ohren (Animosity, Suffocation, All Shall Perish) who continues to lead the charge by pushing the recorded boundaries in extreme music, the album was completed with the maniacal artwork of Mark Cooper (Rings Of Saturn, Deeds Of Flesh, Master) bringing the entire package alive with his twisted Lovecraft-gone-Giger inspired visuals.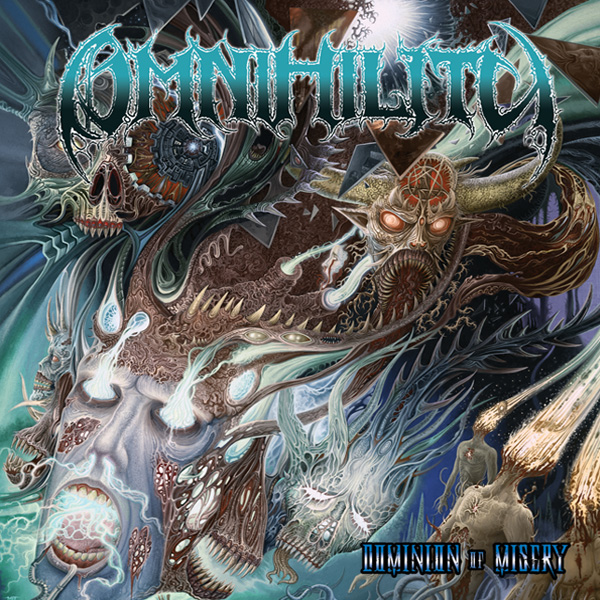 Dominion Of Misery will be released via Unique Leader Records this Friday, February 26th; preorders including merch bundles can found HERE.
For coverage info contact liz@earsplitcompound.com.
http://www.facebook.com/omnihility
http://www.uniqueleader.com
http://www.facebook.com/UniqueLeaderRecords