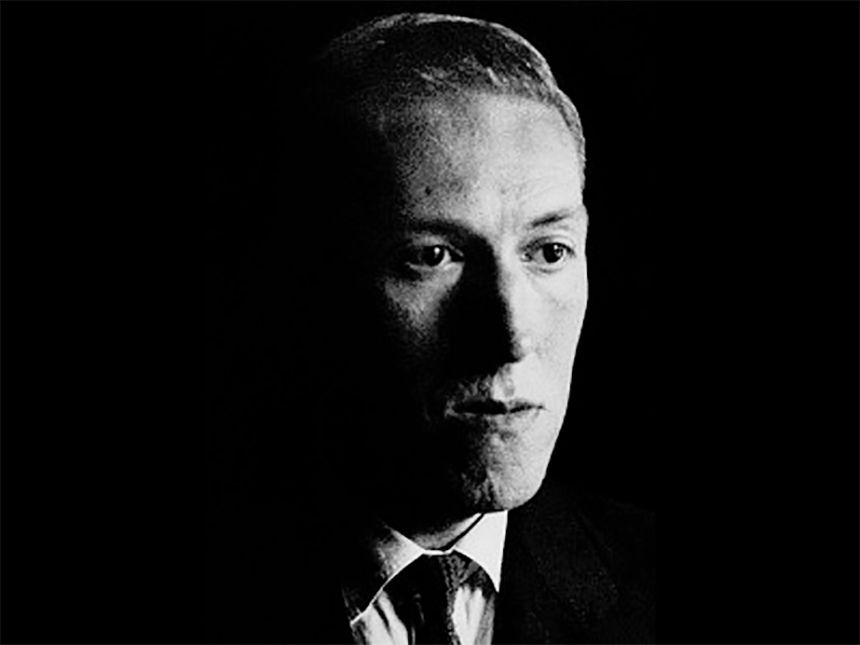 Syracuse, New York-based Cadabra Records this week unveils the anticipated first title in the label's intense series in homage to legendary horror icon, H.P. LOVECRAFT, with the official release of The Hound & The Music Of Erich Zann this Friday, marking the first time the author's works have been read on vinyl in over thirty-five years.
Cadabra Records is a label constructed for the primary purpose of bringing classic horror literature in the spoken format to the public with captivating new techniques, with most of the works appearing on vinyl for the first time ever. In the outfit's first of H.P. LOVECRAFT's works to see release, The Hound contains the first allusion to The Necronomicon – the author's infamous book of madness-inducing magic and cosmic terror – and The Music Of Erich Zann is one of the author's most original and reprinted stories. Both tales are read by Andrew Leman, a partner of the H.P. LOVECRAFT historical society, a professional actor with years of stage, screen, and audio performances, his voice capturing the proper terror, dread, suspense, and madness of LOVECRAFT's stories. The liner notes were written by S.T. Joshi, a leading scholar on the writer responsible for a plethora of critical and biographical works. The pristine auditory delivery of the ominous tales includes sound and effects by Teratoma Sound Lab, with its ominous artwork handled by Alan Brown.
The Hound & The Music Of Erich Zann is out this Friday, February 26th, in a run of 500 copies on 150-gram vinyl and housed in a gatefold tip-on "old style" jacket, including an 8-page booklet with extensive liner notes and more. Place orders RIGHT HERE.
Preview a sample of The Hound at Rue-Morgue HERE, and The Music Of Erich Zann at Shock Til You Drop HERE.
Cadabra Records also this week confirms that dark ambient/industrial outfit Theologian has been chosen as the label's "house band" for all upcoming titles in the H.P. LOVECRAFT series, of which several titles are already heavily under construction. Theologian has recently wrapped production on several titles for the label, including the Clark Ashton Smith, Inferno, read by S. T. Joshi 7″, as well as the absolutely horrifying delivery of the H.P. LOVECRAFT classic The Lurking Fear, both of which will see release early Summer. The Theologian cult is already entrenched in the next several stories in the series including Pickman's Model and more to be announced.
H.P. LOVECRAFT remains a master of the weird tale, his influence has spanned through generations of film makers, musicians, artists, and authors alike. Whether you've already read his work or are new to it, you will gasp in wonder to the horrors within. Dim the lights, close your eyes, and listen to some of the greatest tales of horror ever told.
http://www.facebook.com/cadabrarecords
http://www.cadabrarecords.com
http://www.twitter.com/cadabra_records
http://www.instagram.com/cadabrarecords