[photo by Marius Eriksen]
This week, Oslo's eerie punks OKKULTOKRATI will unveil the unruly Raspberry Dawn — their fourth full-length and their Southern Lord debut — and Clrvynt is now streaming the entire album early.
While paying homage to their native region's 1990s black metal heritage, the cinematic synth/goth rock of the prior decade, and the raging early punk movement ahead of that, OKKULTOKRATI still manages to create sincerely original and infectious music through every bar of Raspberry Dawn, resulting in a starkly raw and original sounding album. They full thing can be heard ahead of street date at Clrvynt, who issues, "Norway's OKKULTOKRATI takes the age-old black metal imprint of snarling Venom-style vocals and general nihilism, and updates the proceedings with fresh approaches that employ punk, hardcore, death metal, goth and much more. The new record is more evolution for the band, as the general doom and gloom has been replaced by almost sunny (but still chainsaw-like) riffs and more melody. Imagine Motörhead at their beer-raising fun best, but with synths, occasional piano, and more, then you may have the idea."
Stream OKKULTOKRATI's Raspberry Dawn via Clrvynt at THIS LOCATION.
Also see the video for the title track RIGHT HERE.
Raspberry Dawn sees release on CD and all digital formats via Southern Lord this Friday, September 30th; the vinyl will follow in the next few weeks. Preorders are available HERE.
New tour plans for Raspberry Dawn continue to mount as well. Following the impending Crown Feral Europe 2016 tour across Europe with Trap Them and Venom Prison in October, OKKULTOKRATI this week also announces a large headlining tour in December. The band confirms a trek running through Dresden, Linz, Prague, Berlin, Tilburg, Le Harve, Liege, Rotterdam, Oldenburg, Copenhagen, and Gothenburg, beginning December 6th and ending on the 17th. Stand by for additional tour dates to be announced shortly.
OKKULTOKRATI Tour Dates:
10/13/2016 OCCII – Amsterdam, NL
10/14/2016 Underground – Köln, DE *
10/15/2016 Bloodshed Fest – Eindhoven, NL *
10/16/2016 Kavka – Antwerp, BE *
10/17/2016 Boston Music Room – London, UK *
10/18/2016 Corporation – Sheffield, UK *
10/19/2016 Rainbow Courtyard – Birmingham, UK *
10/20/2016 Gibus – Paris, FR *
10/21/2016 Kofmehl – Solothurn, CH *
10/22/2016 Stadtmitte – Karlsruhe, DE *
10/23/2016 Cassiopeia – Berlin, DE *
10/24/2016 Hafenklang – Hamburg, DE *
10/25/2016 Cyklopen – Stockholm, SE *
10/26/2016 Bla – Oslo, NO *
12/06/2016 Bärenzwinger – Dresden, DE
12/07/2016 KAPU – Linz, AT
12/08/2016 Klub 007 – Prague, CZ
12/09/2016 Urban Spree – Berlin, DE
12/10/2016 Incubate Festival – Tilburg, NL
12/11/2016 McDaid's – Le Havre, FR
12/12/2016 La Zone – Liege, BE
12/13/2016 Worm – Rotterdam, NL
12/14/2016 MTS Citysound – Oldenburg, DE
12/15/2016 Stengade – Copenhagen, DK
12/17/2016 Truckstop Alaska – Gothenburg, SE
* Crown Feral Europe 2016 w/ Trap Them, Venom Prison
On Raspberry Dawn, OKKULTOKRATI thrusts the heretic rock and roll that they have cultivated since their 2008 inception into more extraordinary situations. Classic '70s riffing, snotty punk, and brash, old-school metal are inventively mixed with pulses and spikes of darkwave and ice cold, psychedelic repetition. They execute these infectious tunes effortlessly, playing with the attitude they retained from their roots in rural hard rock attitude, and busting a propulsive stomp that aligns them closer to the clarity of recordings from decades past, also exemplified by spring reverb twangs that ping across the mix like rubber bands. With organ touches, violent slaps of static, and blown out sci-fi overtures backed by the band's preexisting taste for the curious and the macabre, amping-up both the drama and the feel-good extremes that they have always lathered their sound in, Raspberry Dawn is weird, wired, and quite possibly the holy grail for those looking for radical rock reinvention and new sensations in the current era.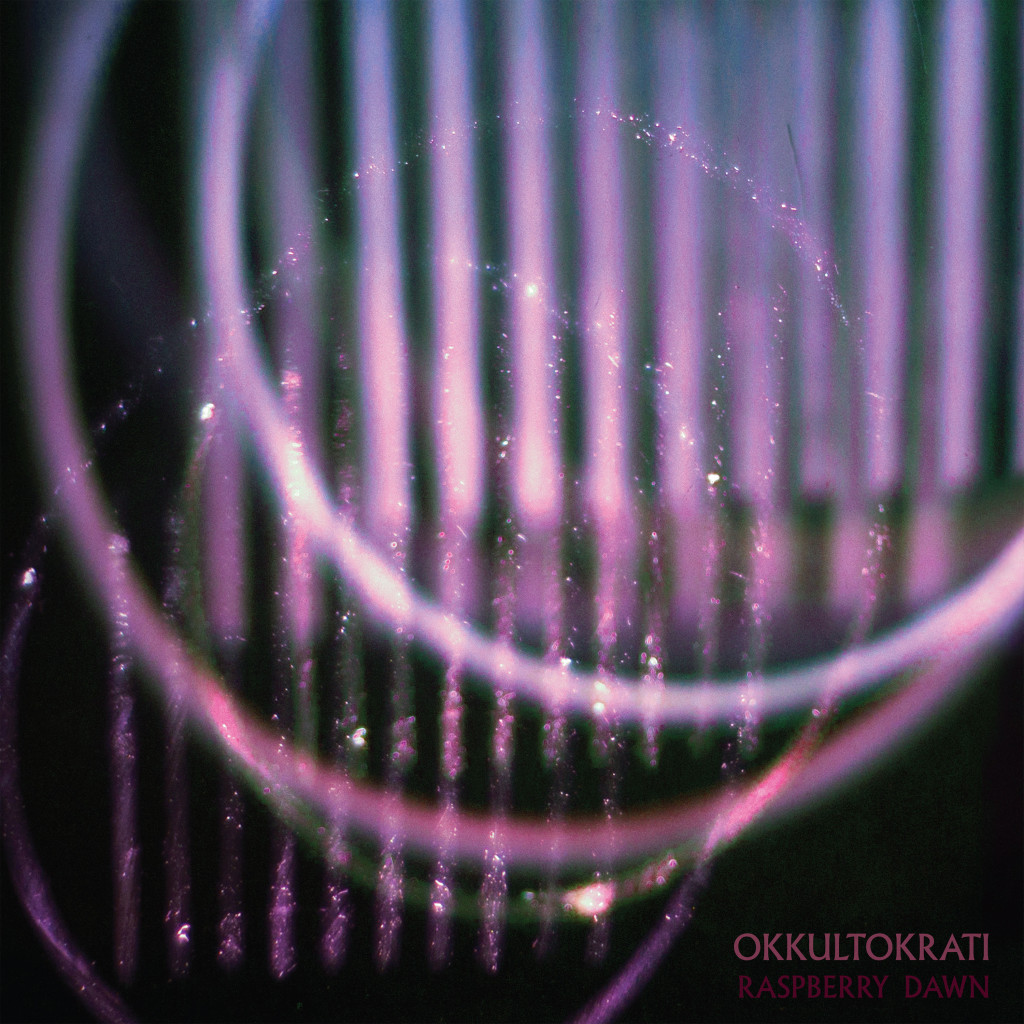 http://www.facebook.com/okkultokrati
http://www.okkultokrati.bandcamp.com
http://www.okkultokrati.blogspot.com
http://www.southernlord.com
http://www.southernlord.bandcamp.com
http://www.facebook.com/SLadmin
http://www.twitter.com/twatterlord