photo by Michael Rataj
Chicago metallic hardcore/grindcore quartet NEQUIENT has announced a run of Fall tour dates supporting their second album, Darker Than Death Or Night, out now on Nefarious Industries.
NEQUIENT expands their diverse palette on Darker Than Death Or Night without sacrificing their honed focus or capacity for vicious sensory assault. This is a singular breed of heavy music: tightly controlled yet satisfyingly grimy, attuned to the anxieties of an uneasy era and unconcerned about fitting into the preconceived boundaries of subgenre.
Mixed by Sanford Parker (Voivod, Yob, Eyehategod) and mastered by Collin Jordan (Harm's Way, Windhand, Pelican), Darker Than Death Or Night features artwork and design by Scott Shellhamer (American Heritage, Buried At Sea, Coffinworm) as well as guest vocals from Eddie Gobbo of Something Is Waiting.
NEQUIENT supported the LP with a two-week US tour upon its release in March and has performed sporadic live shows regionally throughout the Summer. Now they'll close out their 2022 assault with another run of dates through the Midwest. From October 20th through the 24th the band will play Des Moines, Omaha, St. Louis, Champaign, and Louisville. Less than two weeks later, NEQUIENT will play their last live show of the year in their hometown on November 6th.
Additionally, after having filled in on bass for the past several shows, Aaron Roemig of city/labelmates Mine Collapse has officially joined NEQUIENT.
Darker Than Death Or Night is available digitally, limited cassette, and on vinyl (250 copies on Black and Neon Green Galaxy, 150 on Orange Crush with Neon Green Splatter, and 100 on Black inside Deep Purple exclusive to the band and Nefarious Industries Subscription Club) through Nefarious Industries HERE.
NEQUIENT Tour Dates:
10/20/2022 Boggs' Hull Ave Tavern – Des Moines, IA
10/21/2022 Beach House Bar & Grill – Omaha, NE
10/22/2022 The Heavy Anchor – St. Louis, MO
10/23/2022 The Brass Rail – Champaign, IL
10/24/2022 Highlands Taproom – Louisville, KY
11/06/2022 Livewire Lounge – Chicago, IL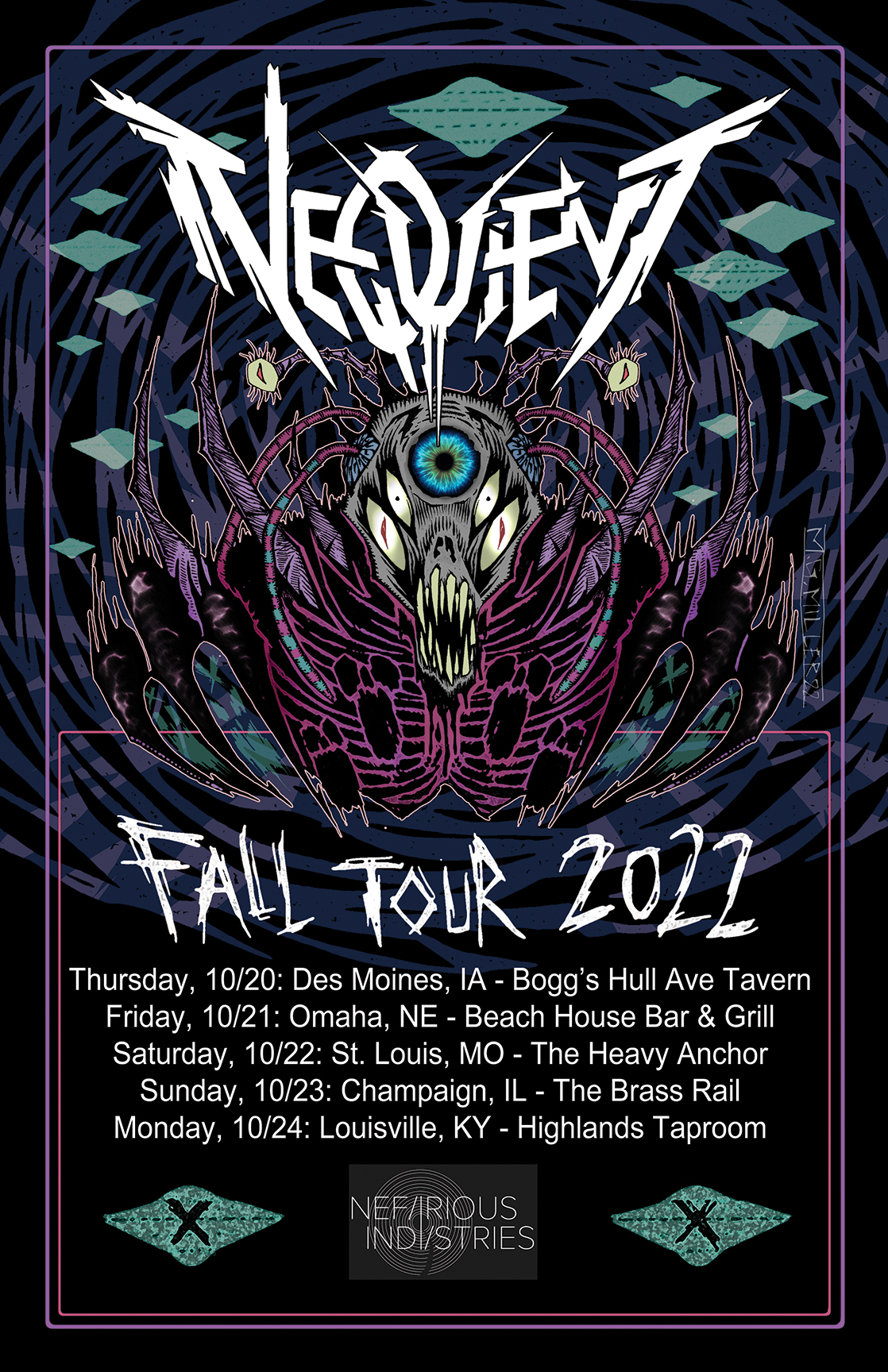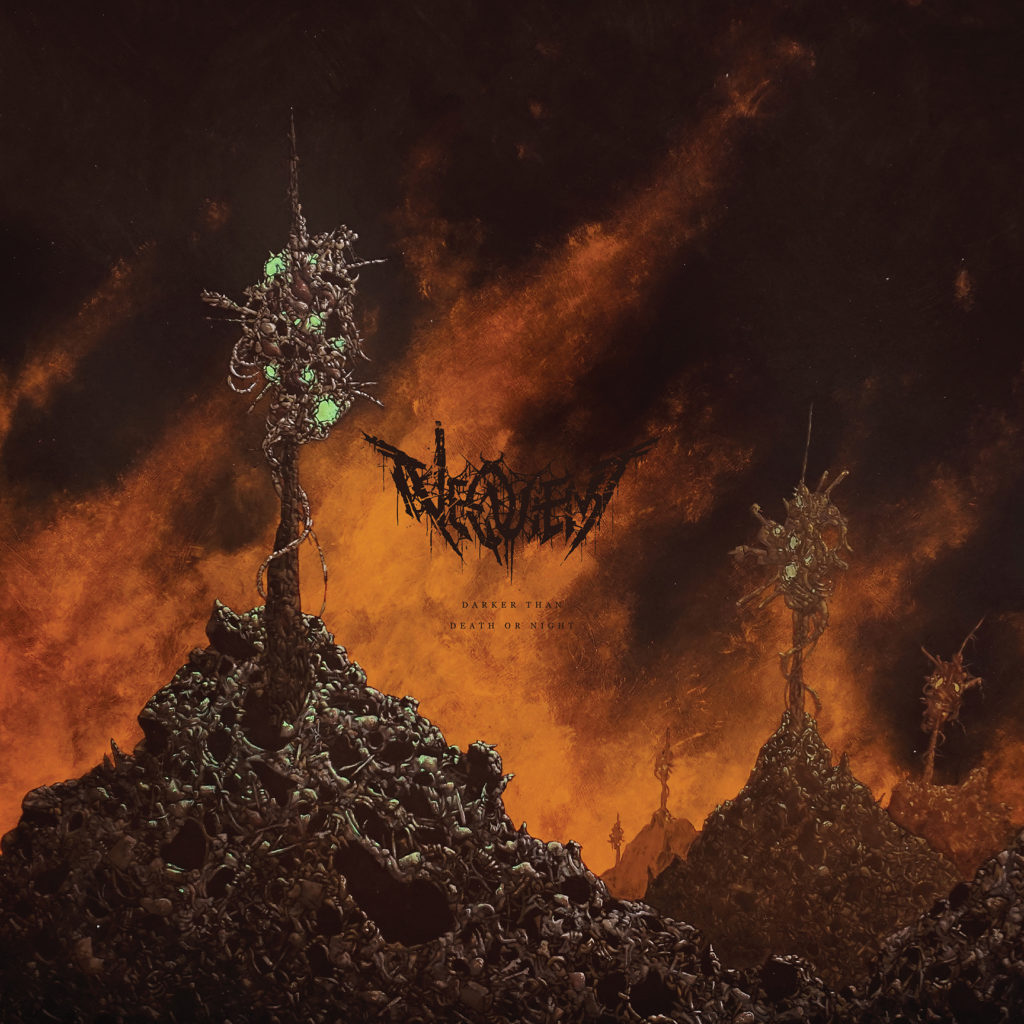 https://nequient.bandcamp.com
https://www.instagram.com/nequientchicago
https://www.facebook.com/nequientband
https://nefariousindustries.com
https://nefariousindustries.bandcamp.com
https://facebook.com/nefariousIndustries
https://instagram.com/nefarious_industries
https://twitter.com/nefariousInd