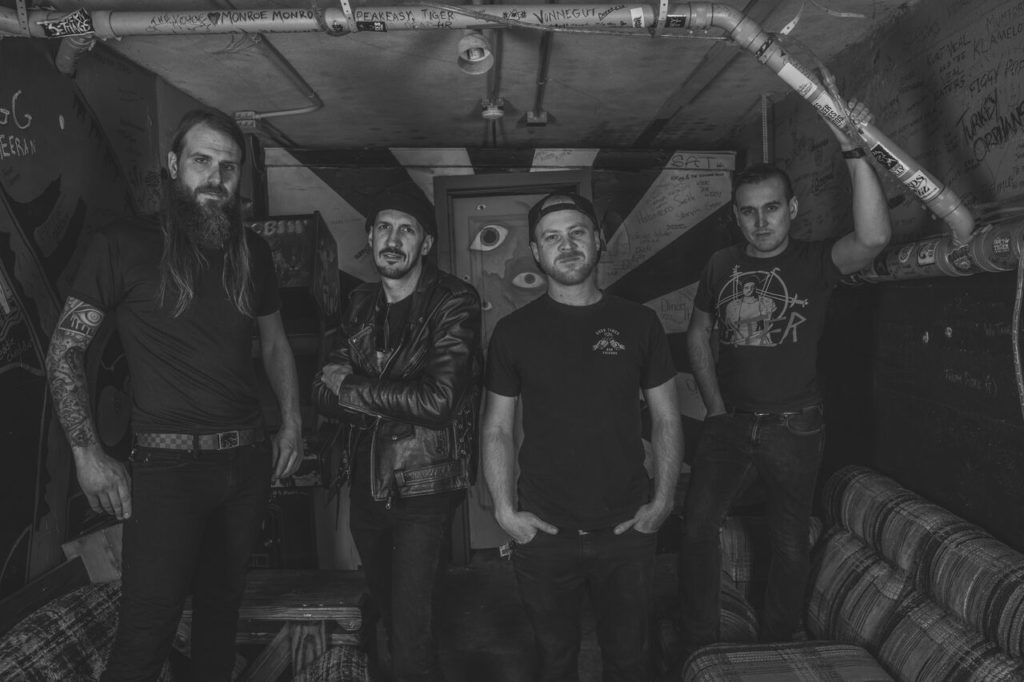 Colorado metal practitioners NECROPANTHER will begin recording their third full-length next month.
Dave Otero (Cattle Decapitation, Allegaeon, Khemmis, Primitive Man) of Flatline Audio in Denver will mix and master the as-yet-untitled offering. States Otero, "I've been following NECROPANTHER for a long while and have been of fan of their melodic approach and the honest feel of their songwriting. I can't wait to dig into this mix and complete what is sure to become a Colorado-born masterpiece."
Notes NECROPANTHER vocalist/guitarist Paul Anop. "Dave has been an architect of 'The Denver Sound' and a key to Denver metal becoming so prominent. We're very excited to get his sound on this record."
This album will follow NECROPANTHER's 2018 release Eyes Of Blue Light, based on Frank Herbert's Dune, which saw inclusion on a number of national and international 2018 AOTY lists. "Our albums have focused on futuristic dystopian stories," states guitarist Joe Johnson, "In keeping with that theme, our third album reflects the story of the false utopia in Logan's Run."
In related news, NECROPANTHER will be sharing the stage with Goatwhore later this month at the Black Sheep in Colorado Springs. The band will also play Denver Hex Fest with additional shows to be announced in the weeks to come.
NECROPANTHER:
8/24/2019 Black Sheep – Colorado Springs, CO w/ Goatwhore
9/06/2019 Goosetown Tavern @ Denver Hex Fest – Denver, CO w/ Lightning Bolt, Pig Destroyer, Dwarves
http://www.necropanther.com
http://www.facebook.com/PantherICT
http://www.instagram.com/necropanther
http://necropanther.bandcamp.com