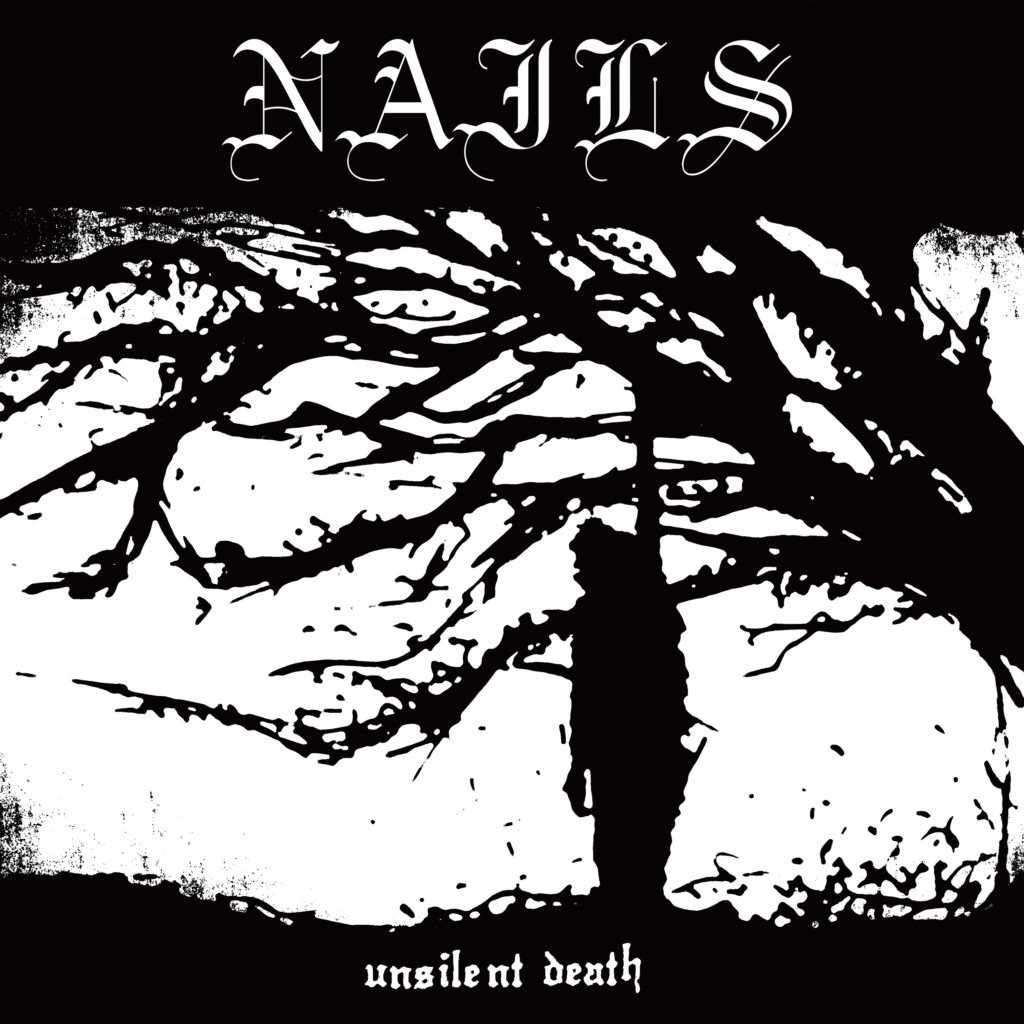 Southern Lord is preparing to release the 10th Anniversary edition of Unsilent Death by California's NAILS on November 27th, with a new track "Enemy" available now via Bandcamp as preorders are activated.
The 10th Anniversary version is the original ten-song album released in 2010, with the addition of three songs from their Obscene Humanity 7″ and two songs from the original Unsilent Death recording sessions which were never released or heard, until now. The original ten tracks from Unsilent Death have not been remixed or remastered. The five additional songs have been remixed by Kurt Ballou and mastered by Nick Townsend. The LP's packaging remains true to the original but includes an 18″x24″ poster.
NAILS' Todd Jones comments about this anniversary edition, "We're happy that the record seemingly deserves a celebration for its ten-year anniversary. I hope people enjoy it."
Stream the previously unreleased NAILS track "Enemy" now at THIS LOCATION.
Southern Lord will issue the 10th Anniversary Unsilent Death LP on November 27th. Find preorders at the US label webshop HERE, the EU store HERE, and Bandcamp HERE.
Unsilent Death 10th Anniversary LP Track Listing:
1. Conform
2. Scum Will Rise
3. Your God
4. Suffering Soul
5. Unsilent Death
6. Traitor
7. I Will Not Follow
8. No Servant
9. Scapegoat
10. Depths
11. Leech* (previously unreleased)
12. Enemy* (previously unreleased)
13. Confront Them*
14. Obscene Humanity*
15. Lies*
http://www.southernlord.com
http://southernlord.bandcamp.com
http://twitter.com/twatterlord
https://www.facebook.com/SLadmin