BrooklynVegan is currently streaming Tales To Be Told, the latest full-length from Swedish psychedelic folk rock collective LYKANTROPI, in its spellbinding entirety. The premiere comes in advance of the record's official release, this Friday, November 6th via Despotz Records.
Writes BrooklynVegan, "Sweden's LYKANTROPI make dark, psychedelic folk rock that shares musical DNA with '60s/'70s bands like Steeleye Span, Fairport Convention, and Jethro Tull as well as newer bands like Hexvessel and Hällas, and they capture the essence of that sound so well that you could easily mistake their new album Tales To Be Told for a lost album from half a century ago if you didn't know any better. They do it all — the haunting melodies, the soaring vocals, the hypnotic grooves, the airy flutes — and they play this kind of music like they invented it."
Stream LYKANTROPI's Tales To Be Told exclusively at BrooklynVegan at THIS LOCATION.
View the band's previously released videos for "Coming Your Way" HERE and "Kom Ta Mig Ut" HERE.
The mysterious, inexplicable, and obscure have always been what primarily defines vintage rock phenomenon LYKANTROPI – rock music that comes from the Scandinavian forest and wilderness; deforestation and mire, bottomed within its folklore, myths, and legends. We cannot see or touch it, but we can feel it, experience it, and pass it on. That kind of art is more difficult to define and master, but it is probably what has made the sextet from Karlstad one of the most promising new additions to enter Sweden's rock scene in many years.
Tales To Be Told will be released on CD, LP, and digital formats via Despotz Records. Find preorders at THIS LOCATION.
Over the past year, LYKANTROPI – based in the Värmland woods of Sweden – has re-released both their self-titled debut album and sophomore full-length, Spirituosa, in a new collaboration with Despotz Records. This month sees the release of their third album, Tales To Be Told, a collection of timeless fairy tales that together form a distillate of the band's whole essence, both musically and personally.
Where the previous two albums largely consisted of material that has been written and composed over decades, Tales To Be Told contains almost exclusively newly written material, which the whole band has been involved in the creation process. Vocalist/guitarist Martin Östlund elaborates, "This time we've done everything together. We have come up with our own ideas and then arranged together. It is new for us to work in that way, but it has given us the best album we have ever made, with high quality both musically and lyrically."
A band characterized by the occultism of the '60s and '70s, LYKANTROPI's music is both spiritual and dynamic. Occultism clearly shines through on the title track which is inspired by the romantic vampire film Only Lovers Left Alive. Östlund notes, "Ever since I was little, I have watched horror movies. I recorded them on VHS when they were on TV and watched them almost too many times afterwards. One summer, black and white classics were broadcasted with Boris Karloff and Bela Lugosi. I still like horror movies very much; Francis Ford Coppola's Dracula from the '90s is still a favorite."
Many of the lyrics on Tales To Be Told are also deeply personal, including "Axis Of Margaret" where bassist Tomas Eriksson tells of how he found his mother deceased. "It is about seeing how the person who once was your security merely becoming a shell and losing its soul. It is partly about the intense grieving, but also about the sorrow that she actually disappeared twenty years earlier when my father passed away. Her grief devoured her, it took away her meaning and made her an alcoholic in denial. Her name was Margareta and she was the shoulder of the family. At one point, at least."
"Loneliness has been a companion throughout my life through my upbringing and adolescence," says Östlund, describing the song "Life On Hold," "I was an odd bird and quite a bit of a thinker, but music was always my thing. During the special kind of isolation that the pandemic has entailed, however, much becomes extra clear. It gets quite personal. I feel confident in what I want out of my life."
"…a spectacular album… unsettling, haunting, emotional, dark, light, and moving in a way that very few albums have been." – The Great Southern Brainfart
"…the sound of Tales To Be Told is characterized by meandering, tuneful guitar passages and pastoral harmony vocals, all peppered with frequent interesting and enjoyable flute embellishments… a rather splendid piece of work." – At The Barrier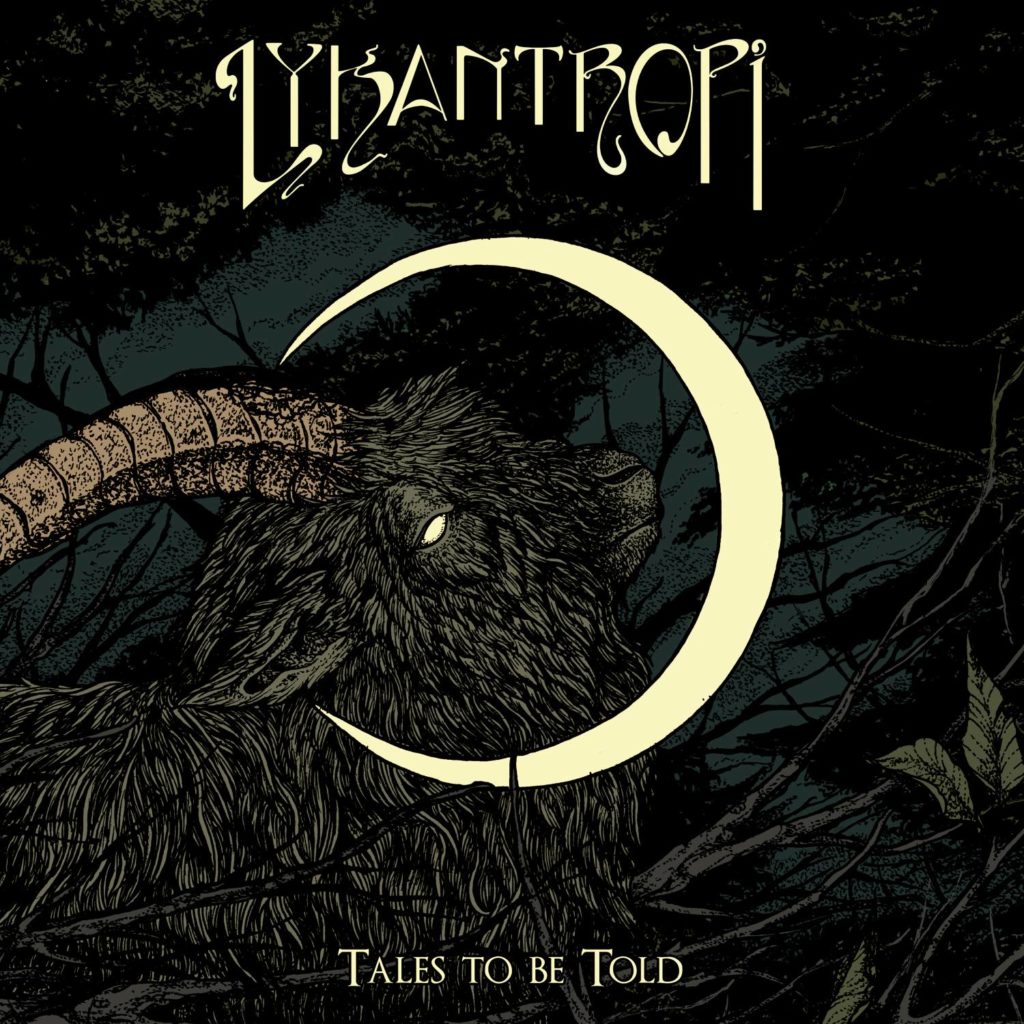 http://www.facebook.com/lykantropiband
http://www.instagram.com/lykantropi_official
http://lykantropi.bandcamp.com
https://despotz.se/
https://www.facebook.com/DespotzRecords
https://twitter.com/despotzrecords
https://www.instagram.com/despotzrecords