MUSTARD GAS AND ROSES, most widely known as M.G.R., is the cinematic project helmed by Michael Gallagher, formerly of ISIS, Cast Iron Hike, and more. With its new EP, We Are One, nearing release via Pax Aeternum next week, BrooklynVegan is hosting a premiere of the outfit's cover of Joy Division's "Exercise One."
Once a largely solo/instrumental project, M.G.R. has bloomed over recent years to incorporate a wide range of collaborators. Following records on Neurot Recordings, Conspiracy Records, Barge Recordings, and others, the outfit returns in 2020 with We Are One, showcasing some of its most expansive material yet. We Are One was captured at several studios with multiple lineups throughout 2017, with songs recorded by Adam Pike At Toadhouse Recording in Portland, Oregon, by Steve Kille at Wiggle Room Studio in Tujunga, California, and by Sanford Parker at Big Bad Sound LA in Los Angeles, California. The EP was mixed by Sanford Parker, mastered by James Plotkin, and completed with paintings by Nicole Momaney and layout by Brandon Pierce. We Are One features two original tracks – "Shadows" and "Becoming" – as well as covers of Joy Division's "Exercise One" and Spiritualized's "Cop Shoot Cop."
With founder Mike Gallagher performing guitar and vocals on all tracks, "Shadows" and "Exercise One" also feature Marc Brandi on guitar, J Bennett on bass, and Patrick Crawford on drums, "Becoming" features Bryan Tulao on guitar, and "Cop Shoot Cop" features Bryan Tulao on guitar, J Bennett on bass, Sash Popovic on drums, Keefus Cianca on piano, with Tara Connelly, C. J. Leedy, and Sera Timms providing additional vocals.
Stream MUSTARD GAS AND ROSE's cover of Joy Division's "Exercise One" RIGHT HERE.
Pax Aeternum will release We Are One across all digital services this Monday, November 10th. Find preorders and more at Bandcamp where "Shadows" is playing HERE.
In related news, M.G.R.'s Becoming full-length – initially released in 2016 via the now defunct The Mylene Sheath label – has just been added to the Pax Aeternum roster, reintroducing this album to the masses. Find it HERE.
M.G.R. creator Michael Gallagher delves into We Are One's creation:
"The EP really is much a vehicle to get these orphans out into the world.
I was always happy with the musical delivery of the original version of 'Becoming' but never totally satisfied with my vocals. That was my first attempt at sharing my singing with people and I always felt that there was a lot of room for improvement, I also felt that the core of the song lent itself to an acoustic makeover because that's how it was originally conceived. So, this version of the song kind of naturally came together as a way for me to take the song back to its origin and try to improve my evolving vocals
The cover of 'Cop Shoot Cop' has been something that I've wanted to tackle for a while mostly because I love the song, but also because I've been borrowing the song's loud / quiet dynamic shift for most of my musical career.
I had the opportunity to take M.G.R. up to Stumpfest in Portland, Oregon. But due to scheduling conflicts, I needed another guitarist and drummer. I spoke with my friend Marc about this and we were able to schedule a practice with him and Patrick in their hometown of San Francisco. We fleshed out a few songs from the record 'Becoming' and I was feeling really positive about the connection that we were forging together. On my drive back to Los Angeles my phone was playing music on random and 'Exercise One' came on and I immediately thought that it would be a nice come together moment if we worked that song out together. About a week after that first practice, I was messing around in my home studio and I came up with 'Shadows' and brought it, and the idea of 'Exercise One' up to Marc and Patrick. Thankfully, they were down to work it out and take it on the road.
Recording 'Shadows' and 'Exercise One' with Patrick, Marc, and J was basically a celebration of the connection that the four of us were finding together. The night we played Stumpfest I was introduced to Adam Pike, the front of house engineer of the fest, and was able to book studio time with him for the following day. We recorded the two songs in a couple hours, and they came together really nicely. Normally my recording experiences are more methodical and planned out than this. This was the first time I just went for it without any planning and it was really liberating.
Currently I have an entire record written and am in the process of demoing the songs with the boys whenever we all have the time to work together. It's been a slow process, but everything is sounding really good and I'm happy with the latest metamorphosis of the band. We should be able to record in about four months if we can continue at this pace."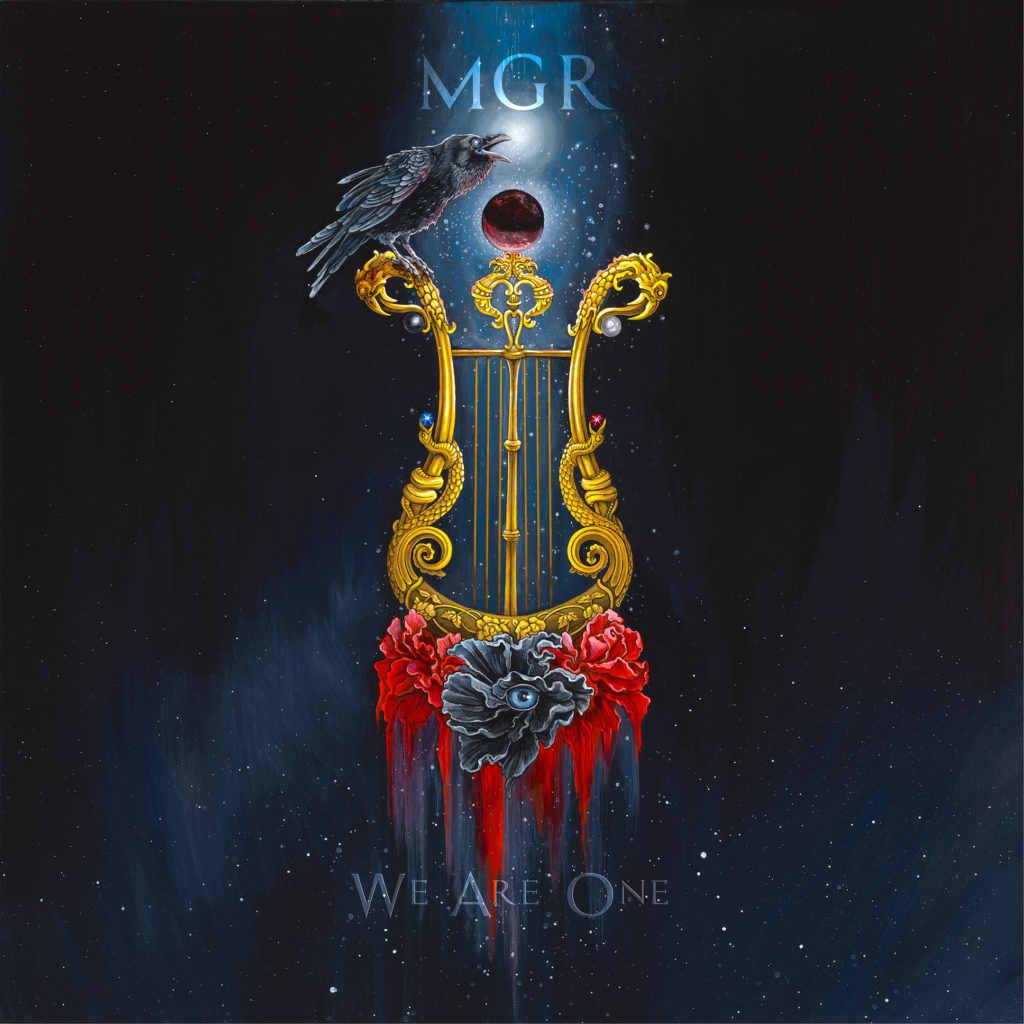 https://mustardgasandroses.bandcamp.com
https://www.facebook.com/mustardgasandroses
https://paxaeternum.bandcamp.com
https://www.facebook.com/paxaeternumdigital
https://www.instagram.com/paxaeternum
https://twitter.com/pax_aeternum