Today Relapse Records posted a new animated lyric video for "Wrong Turn," the belligerent fourteenth track from Swiss grind faction MUMAKIL's upcoming third LP, Flies Will Starve. The interactive, animated visual depiction of the track brings the urban carnage of the album's cover art by Remy Cuveillier of Headsplit Design to life while the band proceeds to rip the powers that be a new one with their inarguably enraged lyrics and grindcore turmoil.
The 27th installment of the Relapse Records podcast on Metal Injection posted this week, also packing some MUMAKIL heat with Flies Will Starve's eleventh song "Army Of Freaks" among a stash of other brand new and classic Relapse audio RIGHT HERE.
Recorded by MUMAKIL at Terrier 5 Studio in Geneva, Flies Will Starve — the first album from the Geneva, Switzerland-based grind squad in four years — devastates with twenty-four tracks of precision grindcore teetering on the edge of insanity in the vein of Birdflesh, Misery Index, Antigama and Kill The Client. The oppressive percussion only lets up to build-up to the next blinding blast, the strings jackhammering forth the band's most death-influenced riffing yet and of course the razorchoked vocal bloodbath is nothing short of nauseatingly awesome. Flies Will Starve will hit the streets June 25th in North America, preceded by its release June 21st in Germany/Benelux/Finland and June 24th in the UK and abroad — in conjunction with new bursts of touring across Europe, Canada and beyond over the coming months.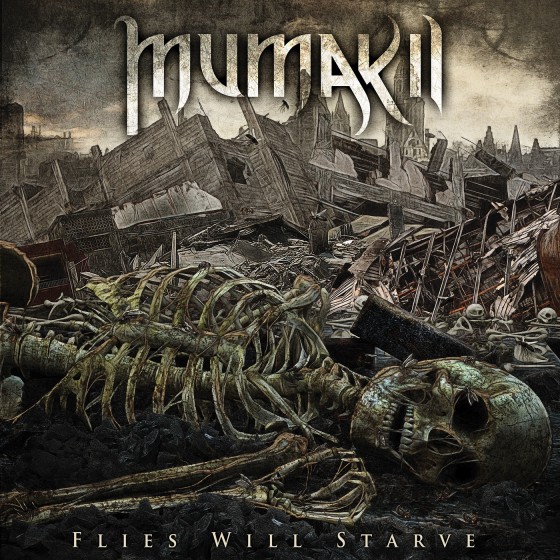 https://www.facebook.com/Mumakil
http://www.relapse.com
http://relapserecords.bandcamp.com
http://www.facebook.com/RelapseRecords