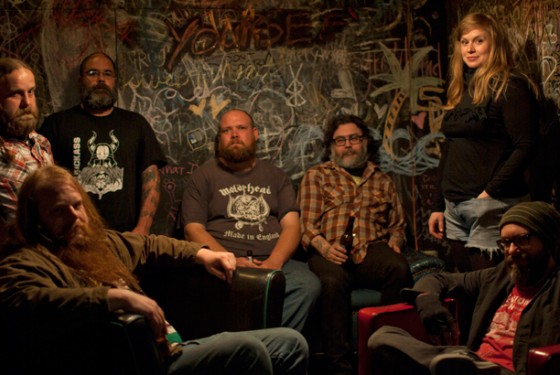 Arkansas southern rock rabble-rousers IRON TONGUE have unleashed another soulful hymn from their forthcoming album, The Dogs Have Barked, The Birds Have Flown, which is set for release in North America via Neurot Recordings on May 28th.
One of the standouts of the record, "Lioness" draws listeners in from the opening stoney, groove-laden bass wizardy of Andy Warr and Stephanie Smittle's alluring backing vocals, before the ultra-bottom heavy guitars and Chris Terry's rugged, blues-stained vocals come forth and the track explodes into a mammoth rock jam.
Classic Rock are hosting "Lioness" on their website today, be sure to check it out at THIS LOCATION.
Additionally, you can still check out "7 Days" via The Obelisk HERE.
Fronted by Chris "CT" Terry, the founding throat of sludge legion Rwake, IRON TONGUE formed when a group of veteran players with diverse musical backgrounds found a common interest in the need to get down and dirty and way, way gone. Featuring CT alongside guitarists Jason Tedford and Mark Chiaro, bassist Andy Warr, drummer Stan James, keyboardist JR Top and backing vocalist Stephanie Smittle, IRON TONGUE offer up a thick, soulful blend of girthy, heavy-amped, blues-based rock. IRON TONGUE aren't singing of magical moonlit escapades. These are songs of true hurt, regret and despair reminiscent of everything from the proto-metal stomp of Blue Cheer and Grand Funk to the darkest hours of Kiss, Deep Purple, Buddy Guy and 'Skynyrd.
The Dogs Have Barked, The Birds Have Flown was produced by renowned audio sage Billy Anderson (Melvins, Sleep, Neurosis, etc) at IRON TONGUE guitarist Jason Tedford's Wolfman Studios.
IRON TONGUE will bring the power of the riff to the stage with a handful of local shows beginning April 26 with additional dates to be announced in the coming weeks.
IRON TONGUE Live Dates:
5/06/2013 Downtown Music – Little Rock, AR w/ Order of the Owl, Enchiridon
5/12/2013 Private video shoot and live studio recording/cookout – Little Rock, AR (Contact C.T. on Facebook if you can't stand not being there.)
5/28/2013 M.F. Music – Bryant, AR w/ J. Baker (*IRON TONGUE acoustic set)
5/31/2013 White Water Tavern – Little Rock, AR IRON TONGUE Record Release Show
"…a solid slab of balls to the wall shameless rock, with a power and an edge and soul that rarely exists in music today…" – Neurosis' Steve Von Till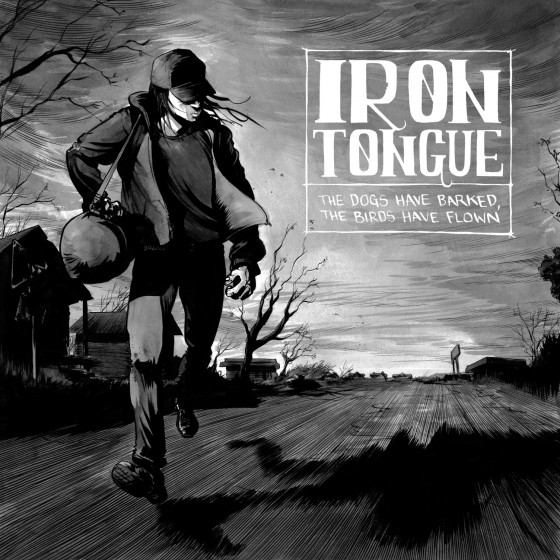 http://www.facebook.com/Irontongue
http://www.neurotrecordings.com
http://www.facebook.com/neurotrecordings