"Surrender to yourself, embrace the I, and experience the power. All is left to see." — MOLOKEN
A monolithic wall of dread and despair shrouded in sulfuric atmospheres and an overwhelming sentiment of desolation, MOLOKEN's All Is Left To See centers itself around a lyrical concept called mörkrets kärna (Swedish for "darkness core"), and serves as a veritable soundtrack to falling into a pit of misery, depression and paranoia, dragging down loved ones and trying desperately to make sense of it all.
Out now in Europe, All Is Left To See will see North American release on November 13th, 2015 via Temple Of Torturous. As a precursor to its release, Decibel Magazine has unveiled the visual companion to "Subliminal Hymns" with the band elaborating of the clip, "'Subliminal Hymns' is about your subconscious talking so clearly that eventually you cannot neglect it. Different dreams and different scenarios that all ends with the same lines of words that repeatedly echo in your head. And you finally wakes and then it hits you. All is left to see, but this is just the beginning. Surrender to yourself, embrace the I, and experience the power. All is left to see. The video was caught in the moment while the band was recording live in the studio at Tonteknik recording in Umeå. The band invites you to an intimate video in all it simplicity, filmed with three cameras on one take. The result is a naked experience that both captures the band and also the surreal power in the song."
View "Subliminal Hymns," courtesy of Decibel Magazine at THIS LOCATION.
Arctic Drones issues of All Is Left To See, "If you're a fan of the heavier side of the spectrum of atmospheric metal, then this is the record for you. Positioning itself between travel companion and soundtrack to a post-apocalyptic flick, All Is Left To See is the first installment of a virtual trilogy inside the mind's darkest and scariest sides." In a perfect 5/5 review, Skulls N Bones hails MOLOKEN's, "incredible, albeit disturbing, ability to tap into the deepest and darkest parts of human emotion," adding, "All Is Left To See will make your hair stand on end." Glacially Musical recognizes a record, "not to be missed," noting, "Dirty chords give way to subtle arpeggios. Low in the mix vocals roar to the front. The bass player even gets into the act on the bottom end with Cliff Burton styled fills. The songs are ugly, dissonant, and feel like the stream of consciousness of a man possessed by his own pain." MetalSucks proclaims, "MOLOKEN take a swing at the ever-moving progressive sludge piñata, filling it up with generous helpings of post-metal and post-hardcore too. The result is a mélange of metal that leaves you feeling twisted, dirty, beaten down and decimated." Adds Rock N Reel Reviews, "There are moments on All Is Left To See that are reminiscent of fellow Swedes Cult Of Luna at their heaviest and darkest; other bits are very much like Converge and there are tinges of Deafheaven as well. MOLOKEN don't just jump from one genre to another sporadically and without thought; the album flows very well and a couple atmospheric interludes (one complete with xylophone) help to bring a little bit of light to the darkness."
All Is Left To See is MOLOKEN's first studio offering in four years. Recorded mostly live by Pelle Henriksson at Tonteknik Recording (Refused, Breach, Cult of Luna, Meshuggah, Entombed), the record boasts thirty corrosive minutes of some of the band's most eclectic, engrossing and traumatizing compositions to date and includes the stark and twisted cover renderings of Costin Chioreanu (Bloodbath, Paradise Lost, My Dying Bride, Ulver etc).
All Is Left To See will be released on CD and digitally in North America on November 13th, 2015. For preorders point your browser HERE.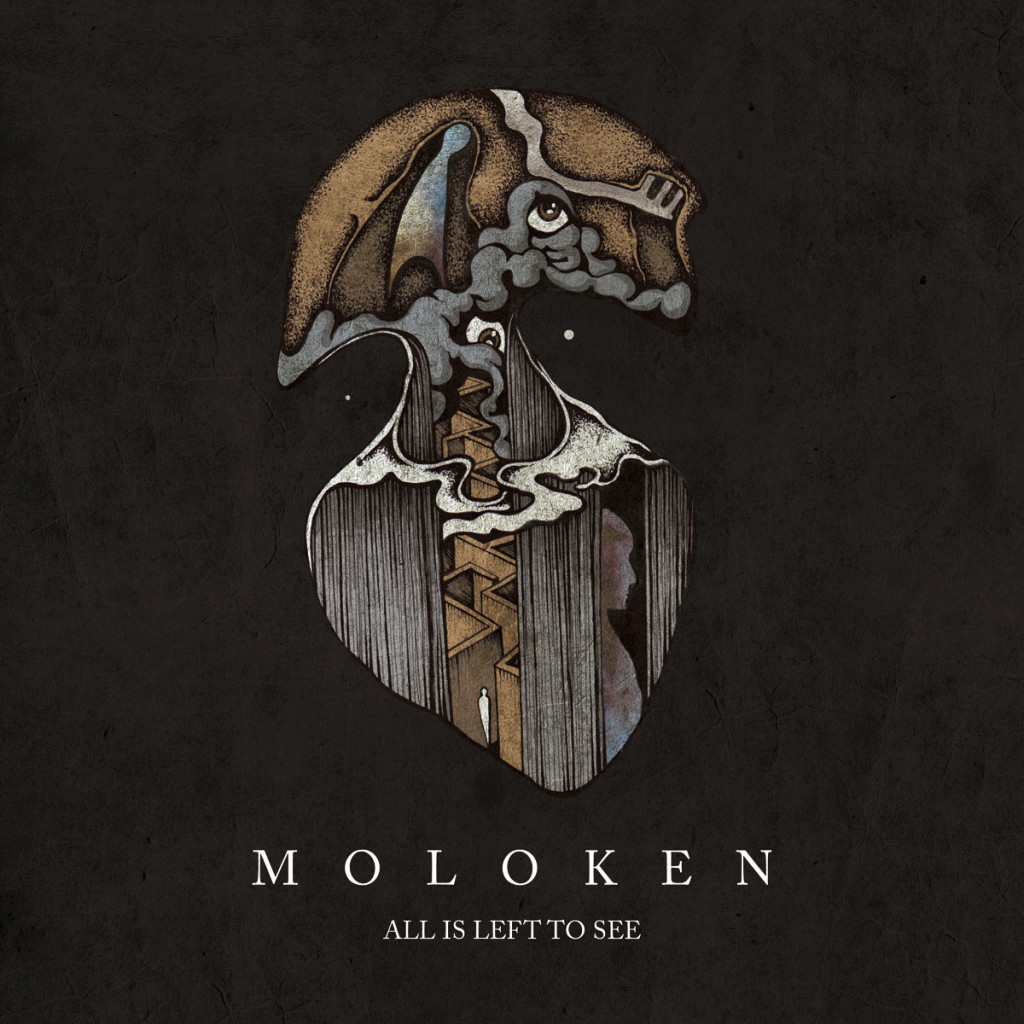 http://www.facebook.com/Molokenofficial
http://www.templeoftorturous.com
http://www.facebook.com/ToTRecords
http://www.templeoftorturous.bandcamp.com