"When I'm Gone" is the brand new single from Savannah, Georgia's NICHE, and the band's upcoming third LP, Heading East. As Kylesa's Retro Futurist label prepared to launch the album into the public domain next Friday, November 13th, The Obelisk now issues the track as an early exclusive premiere from the record.
In a powerful write-up of "When I'm Gone," and Heading East as a whole, The Obelisk offers, "Dual-guitar leads from Justin Dick (also vocals) and Kristopher Maedke-Russell (also also vocals) ring through a crisp classic heavy rock dogwhistle to those clued in to the aforementioned Irish pioneers, but with the organ/key work of Corey Barhorst and the fluid rhythms of bassist Michael Redmond and drummer Lee Vallier, a song like 'When I'm Gone' digs into its own creative space, sounding rich but not overcooked as it meanders through an extended instrumental jam in which all five parties involved take advantage of an opportunity to shine. 'When I'm Gone' is one of two longer (over eight-minute) inclusions on Heading East… and as far out as it goes, it leaves room to come back to the chorus at the end, NICHE keeping songwriting at the fore even as they deliver highlight performances.
Tune in and fire-up NICHE's "When I'm Gone" through The Obelisk at THIS LOCATION.
The album's third song, "On Down The Line," is also streaming HERE.
Heading East will see release through Retro Futurist on digital and CD November 13th with a vinyl pressing to follow in early 2016.
Founded in 2009 by childhood friends guitarist/vocalist Justin Dick and bassist/vocalist Michael Redmond, the band's lineup includes Corey Barhorst on Hammond/synths (Black Tusk, ex-Kylesa), drummer Lee Vallier and guitarist/vocalist Kristopher Maedke-Russell. What began as a simple three-piece rock band, NICHE has since coalesced into a formidable quintet. Laying down '70s-influenced rock with Southern and psychedelic tendencies, where dual guitar solos, three part vocal harmonies, layered Hammond organ and synths and a powerful rhythm section fuse together to produce a sound that is both nostalgic and unique, hints of Pink Floyd, Thin Lizzy and Steely Dan showing through in their well-crafted songs.
With two previous self-released albums under their belt — So Be It and The Other Side Of The End, which were both recorded by their good friend Chris Adams — in December 2014, NICHE went to The Jam Room in Colombia, South Carolina to record their third album with longtime friend Phillip Cope of Kylesa at the helm of producing the album, the first release with their current lineup. Titled Heading East, the album catapults six new tracks with nearly forty minutes of mega rich, perfectly hazy, psychedelically-induced classic rock fueled and jacked-up for modern times, completed with beautiful, kaleidoscopic artwork by Samantha Muljat.
NICHE Live:
12/11/2015 The Jinx – Savannah, GA w/ Caustic Casanova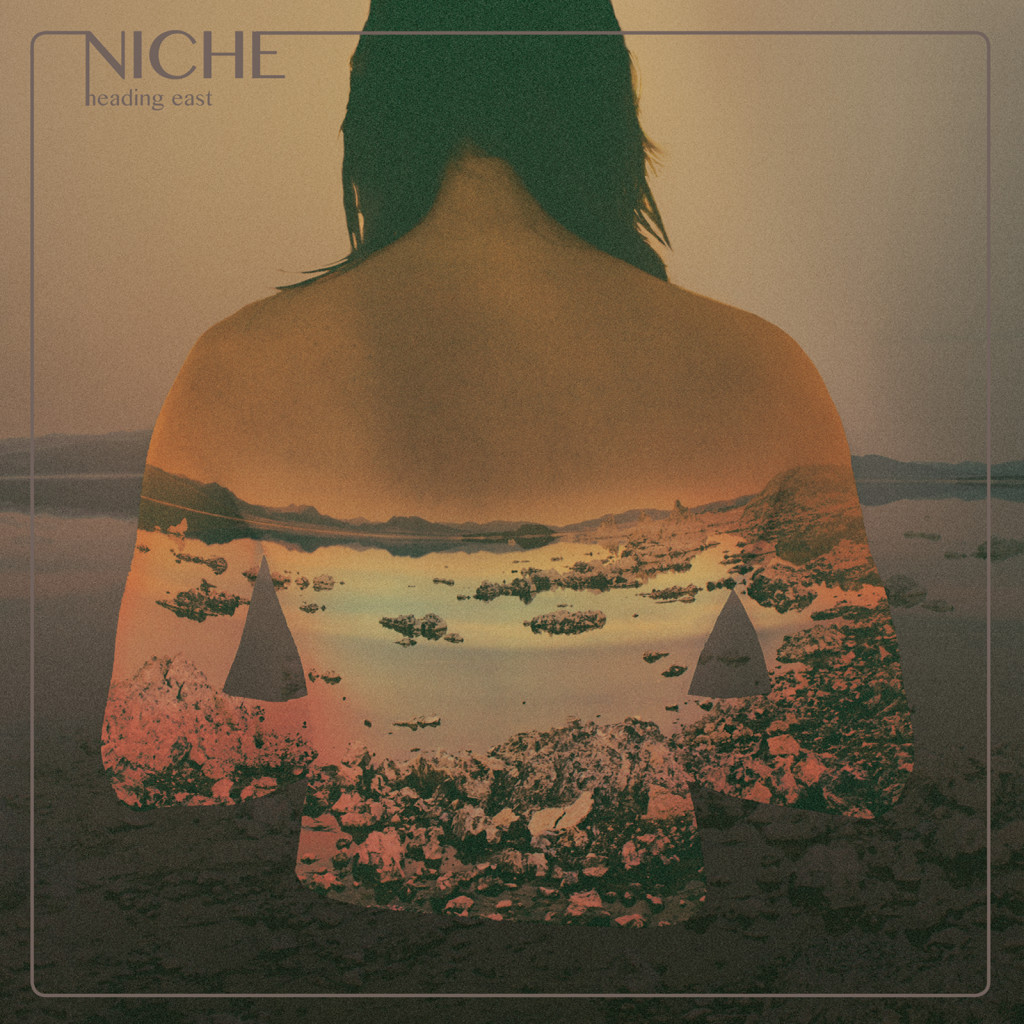 http://www.facebook.com/nichesav
http://www.retrofuturistrecords.com
http://www.retrofuturist.bandcamp.com
http://www.facebook.com/retrofuturistrecords