AFM Records is proud to announce the worldwide signing of industrial veterans MINISTRY, one of the most innovative and legendary bands of our time. AFM will release MINISTRY's highly-anticipated comeback album Relapse in March. Prior to the album, MINISTRY will release a digital single, entitled "99%" on December 23rd, 2011 via the band's iTunes store.
Currently, MINISTRY mastermind Al Jourgensen is finalizing the last mixes on the new material. Commented Jourgensen on the signing: "Our 13th Planet Record releases have been distributed in Europe via AFM through our partner Soulfood Music in Germany for several years now, and we have established a solid business relationship, so it made perfect sense to take the next step and have AFM Records come on board and be involved with the new Ministry release for worldwide and digital distribution. I'm pretty psyched about the collaboration, based on the response and enthusiasm I've received from AFM so far…"
Stay tuned for further info on the upcoming album, tour updates and more on MINISTRY heavily throughout 2012.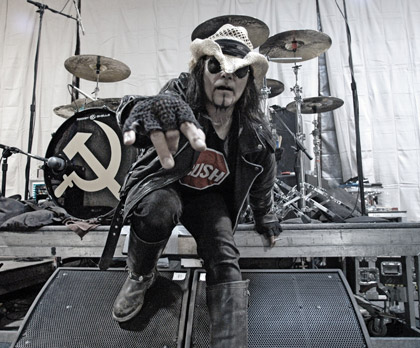 http://www.thirteenthplanet.com/ministry
http://www.myspace.com/ministrymusic
http://www.afm-records.de
https://www.facebook.com/afmrecords