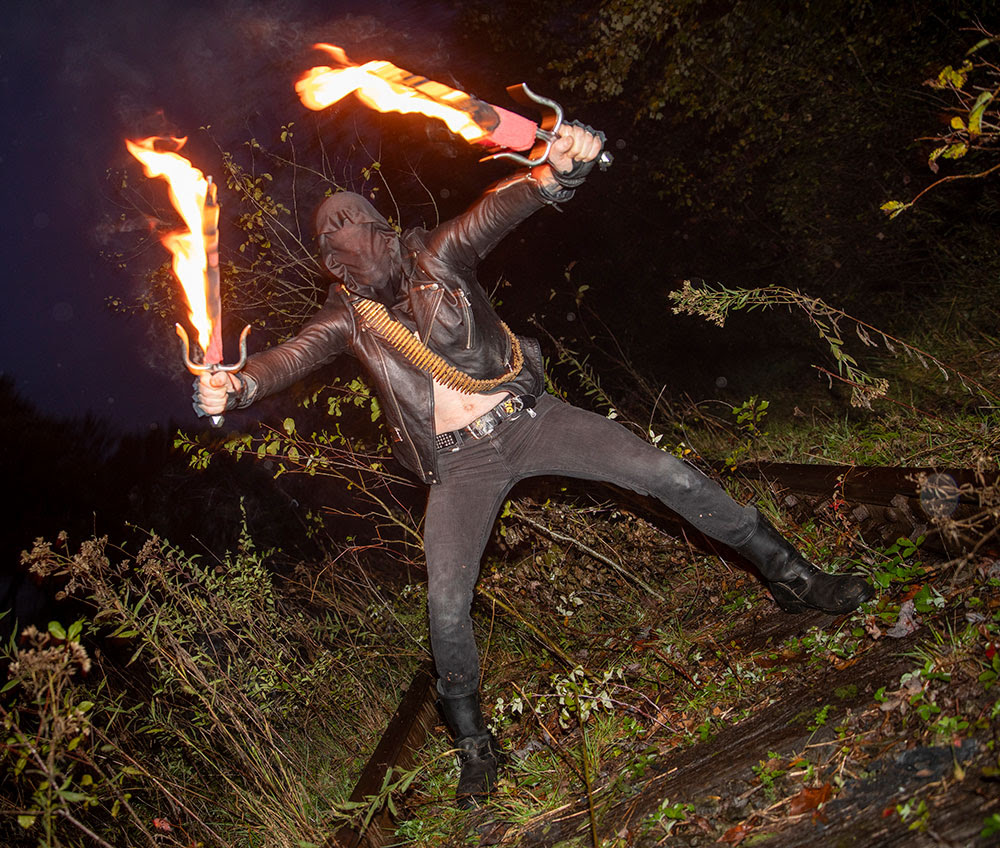 Cleveland, Ohio-based black 'n' roll thrash punks MIDNIGHT will kick off their North American tour supporting black metal icons Mayhem TONIGHT, March 7th. The Sanguine Sodomy Of North America Tour begins in San Francisco, California and runs through April 3rd in Joliet, Illinois. See all confirmed dates below.
MIDNIGHT w/ Mayhem:
3/07/2022 Regency Ballroom – San Francisco, CA
3/08/2022 The Wiltern – Los Angeles, CA
3/09/2022 The Nile Theater – Phoenix, AZ
3/11/2022 The Depot – Salt Lake City, UT
3/12/2022 The Summit Music Hall – Denver, CO
3/14/2022 Amplified Live – Dallas, TX
3/15/2022 Mohawk – Austin, TX
3/16/2022 White Oak Music Hall – Houston, TX
3/18/2022 Masquerade – Atlanta, GA
3/19/2022 Orpheum – Tampa, FL
3/20/2022 The Underground – Charlotte, NC
3/22/2022 Club Soda – Montreal, QC
3/23/2022 The Phoenix – Toronto, ON
3/25/2022 The Palladium – Worcester, MA
3/26/2022 Irving Plaza – New York, NY
3/27/2022 Irving Plaza – New York, NY
3/29/2022 Baltimore Sound Stage – Baltimore, MD
3/30/2022 The Roxian – Pittsburgh, PA
3/31/2022 The Majestic – Detroit, MI
4/01/2022 The Vic – Chicago, IL
4/02/2022 Skyway Theater – Minneapolis, MN
4/03/2022 The Forge – Joliet, IL
The tour follows the release of MIDNIGHT's fifth full-length, Let There Be Witchery, which dropped on March 4th via Metal Blade Records. Filthy, belligerent, and obnoxious, MIDNIGHT makes music to start fights to. Since 2003, one-man-band Athenar has been churning out an ungodly racket, dropping countless demos, splits and EPs – and in 2022 he returns, delivering a catchy mixture of black metal, speed metal, and dirty punk rock. "I always want it to be loud and nasty," he asserts. "That kinda thing never gets old with me. How funny will that look to see me at age 77 – if I reach that point – sitting on the porch blasting Hellhammer?" Preview and purchase Let There Be Witchery at THIS LOCATION.
http://www.facebook.com/midnightviolators
http://the-heavy-metal-store.myshopify.com/collections/midnight
http://www.instagram.com/midnightviolators
http://www.metalblade.com
http://www.facebook.com/metalbladerecords
http://www.instagram.com/metalbladerecords
http://twitter.com/MetalBlade