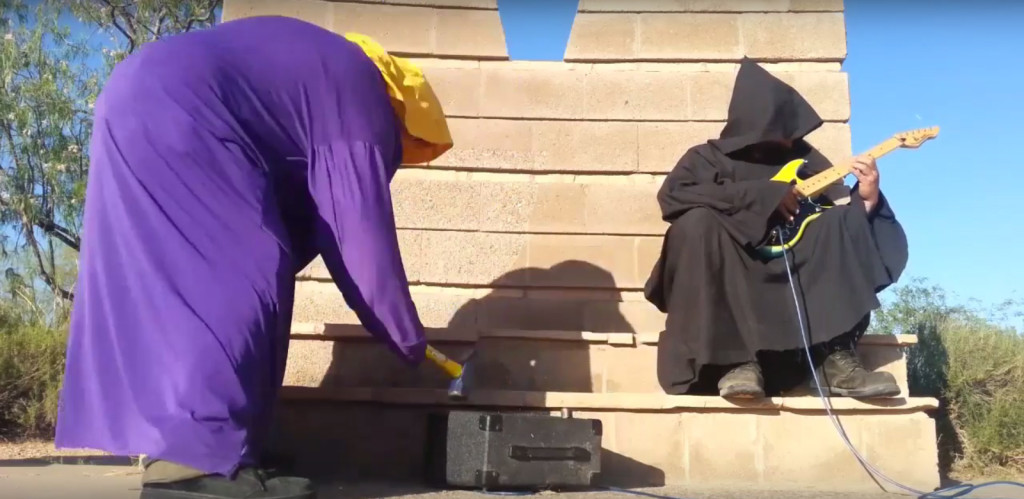 Following the declaration of the impending release of the Acolyte debut LP by Tucson sludge metal lunatics, METHRA, on Independence Day, the cult releases with the album's maiden single. The track lands in the form of a video for the track, "Hartley's Cult," which delves heavily into the album's deep-rooted conspiracy theories.
The rough concept of Acolyte is based on persistent online rumors that a cabal of top amplifier manufacturers had Hartley Peavey killed and replaced with a doppelganger in the late '80s to stop the company from collapsing the industry due to low price points on the highest quality original amplifiers in the world. Gear Gods has taken on the task of exposing METHRA's new single to the planet in hopes of exposing the truth behind the matter, with an exclusive premiere of the "Hartley's Cult" video.
Exclaims the METRHA faction, "'What the heck is Peavey making?' We all know the truth, Hartley Peavey was killed and replaced with a doppelganger in the late 1980s. Witness the dark truth of the resurrection of Hartley's Cult." Gear Gods offers in part, "METHRA will push your limit of suspending your disbelief in this video – but not in the usual way. You're not going to believe that someone made something this insane, and then you're going to have to believe it, because it will be happening right before your eyes."
Delve into the conspiracy through Gear Gods RIGHT HERE.
Battleground Record will release METHRA's Acolyte LP digitally and on colored 12″ vinyl on July 4th, in deference to the great glory of this nation and the announcement of a sequel to the game-changing blockbuster film Independence Day. Preorders are live at THIS LOCATION.
METHRA is comprised of two self-proclaimed fat weirdos who believe in making heavy music for heavy people. Drummer Andy Kratzenberg (Godhunter) and guitarist Nick Genitals (Limbless Torso) recorded the bulldozing Acolyte in late 2015 at Arcane Digital (North Side Kings, Unruh, Landmine Marathon) with Ryan Butler who complained of physical and mental anguish due the bands' unorthodox recording demands. The band used only incredibly large speakers to record a behemoth load of sixty-nine guitar tracks – for a total of ten songs that is — including 15″ and 18″ speakers, and a 21″ subwoofer.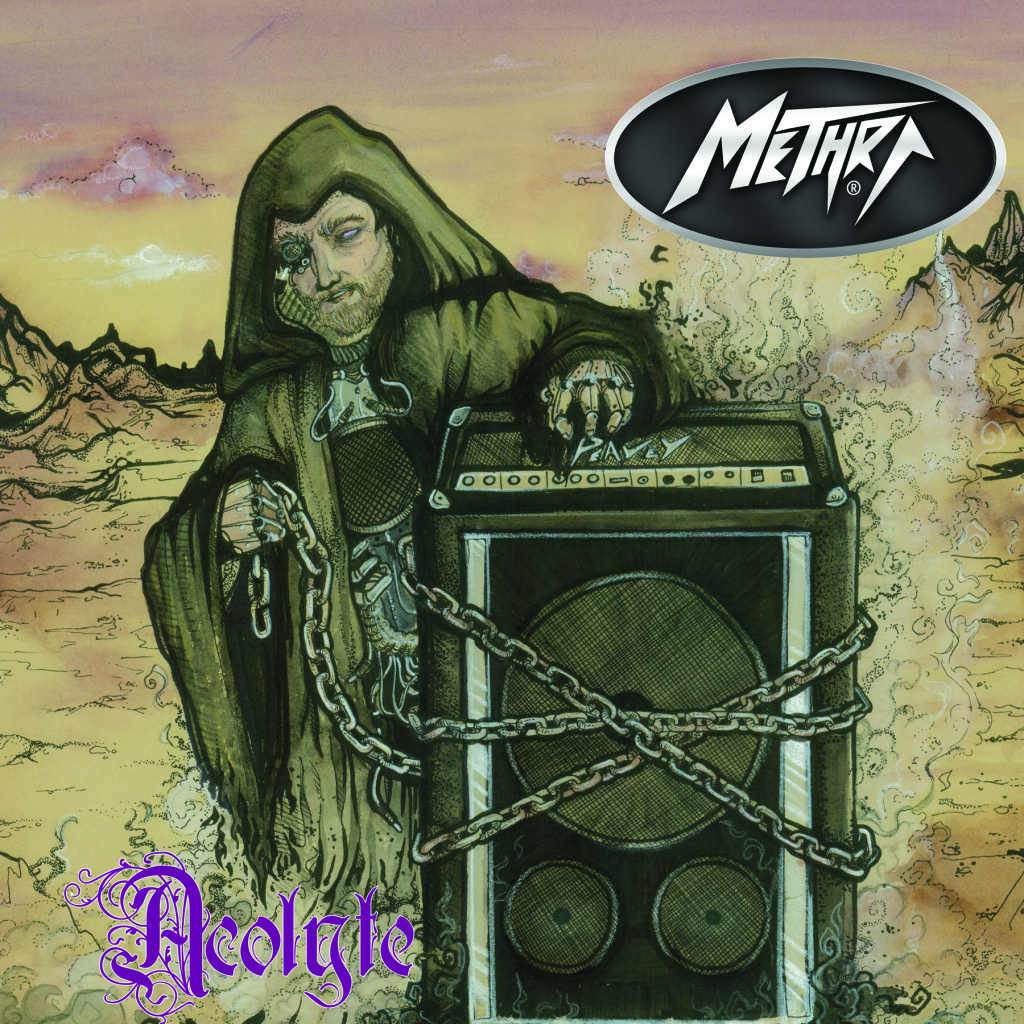 http://www.facebook.com/methratucson
http://methra.bandcamp.com
http://www.facebook.com/battlegroundrecords
http://www.battlegroundrnr.com
http://www.twitter.com/battlegroundrnr
http://battlegroundrecords.bandcamp.com