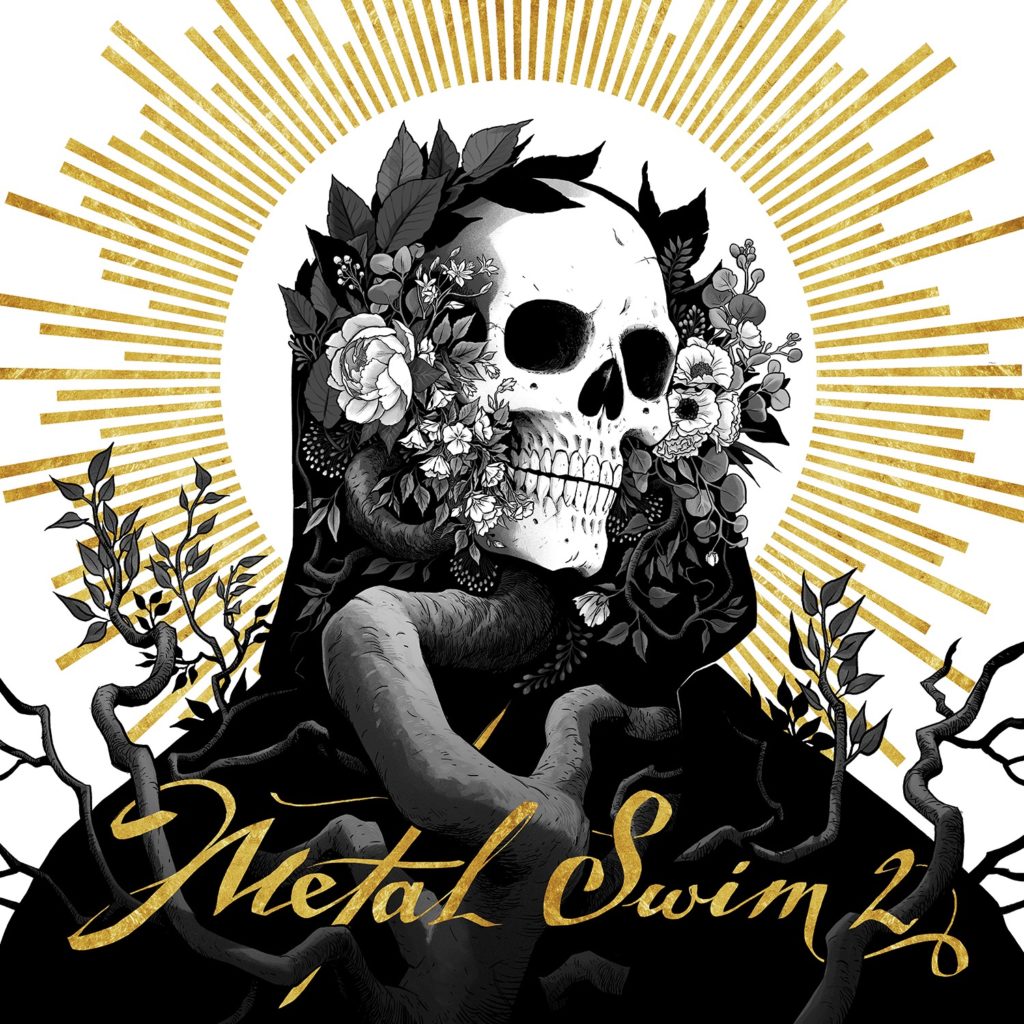 Listen To The Comp HERE.
Adult Swim has just released Metal Swim 2, a fifteen-song collection of artists spanning the globe, illustrating both the sonic and cultural breadth of the international metal subculture. Spanning a huge range of styles, from thrash to doom to black metal to power-drone to sludge and everything in between, the compilation features artists from Canada, Belgium, Australia, New Zealand, Brazil, Iran, and the US. Amid songs by some the most seminal names in underground metal (including an unreleased song from the forthcoming Baroness album, a demo by Sunn O))) that did not make it to the Steve Albini-helmed sessions of their recent critical masterpiece Life Metal, and hotly anticipated new music by New Orleans' Eyehategod), the compilation includes songs by Persian black metal unit Akvan (whose music is rooted in the art, literature, history, mythology, and music of Iran), the Māori thrash of New Zealand's Alien Weaponry, Brazilian thrash via Nervosa, and the pre-Hispanic rooted black metal of Black Twilight Circle's Volahn.
Additionally, the compilation includes celebrated vocalist Kat Katz's first recorded collaboration with Thou's Andy Gibbs (her first recording since leaving grindcore mainstays Agoraphobic Nosebleed), the first new Dark Castle track in nearly ten years, and exclusive songs by Dreadnought, Oathbreaker, Vile Creature, Author & Punisher, Botanist, and The Body. Metal Swim 2 is adorned with striking cover art by comic book creator Becky Cloonan (Batman, The Punisher, Southern Cross).
The Metal Swim 2 comp was curated by Adult Swim's Laura Sterritt who offers, "The spirit of metal manifests for listeners in all kinds of ways: as an art form, as an emotional outlet, and just good ol' fashioned fun. I was excited to curate this group of forerunners from metal's wide swath of subgenres, so both longtime metalheads and newcomers alike could find something within that resonates with them."
Stream Metal Swim 2 now at THIS LOCATION.
Metal Swim 2 Track Listing:
1. Nervosa – Freakshow
2. Dark Castle – Withdraw Yourself
3. Akvan – Fereydoon's Revenge
4. Author & Punisher – A Crude Sectioning
5. Dreadnought – It Took The Flood
6. Kat Katz & Andy Gibbs – Sounding Stair
7. Volahn – El Tigre Del Sur
8. Baroness – Front Toward Enemy
9. Botanist – Biomass
10. Alien Weaponry – AHI KÀ
11. Vile Creature – Harbinger of Nothing
12. Oathbreaker – Ease Me
13. Eyehategod – Three Black Eyes
14. The Body – MIT
15. Sunn O))) – End Of The Rising
Adult Swim (AdultSwim.com), launched in 2001, is a WarnerMedia network offering original and acquired animated and live-action series for young adults. Airing nightly from 8pm to 6am (ET/PT), Adult Swim is basic cable's #1 network with persons 18-34 and 18-49 and is seen in 94 million US homes.
http://www.adultswim.com
http://www.adultswim.com/music
http://adultswim.com/metal