photo by JJ Bukowski
Phoenix, Arizona based psychedelic/alternative rock trio MEDIA has released the expansive new single, "Synapse," now streaming on all digital platforms.
MEDIA was founded by Billy Tegethoff (The Oxford Coma) and Richard Wnuk who performed this first piece of the triptych, with Tegethoff handling guitar, bass, and vocals, Wnuk playing drums, and both contributing various synthesizers and electronics throughout the release. Wnuk had a very clear picture of how he wanted the record to sound, so he wore the producer hat throughout a very meticulous mixing process. Following the recording of Influence, the duo welcomed bassist CJ Sholtis (Goya) to the lineup.
MEDIA's three-part release series is a meditation on the brutality and beauty of being. It is about the inner and outer disconnect on the earthly plane, culminating with a tune about the Sixth Mass Extinction event being brought on by the uncontrollable spread of an "idea pathogen."
The engrossing "Synapse" track serves as the second installment in MEDIA's ongoing concept trilogy of releases, which began with the 2022 release of their debut EP, Influence. Revolver wrote, "MEDIA's band name may be deceptively simple, but their music isn't," noting how the Influence EP, "is comprised of four wiggy prog-metal compositions that fans of Tool, A Perfect Circle, or any other Maynard James Keenan-associated project should sink their claws into immediately." MetalSucks wrote of the Influence track "'Kimono," "…the song could very easily be mistaken for a Tool B-side. It's meditative and groovy while still being able to blow the doors open with some slow and heavy riffage."
Now, "Synapse" shows the band continuing to expand upon their earworm-infested sonic experimentation, the four-and-a-half-minute track displaying countless subtle hooks and infusions of tone sheltered within its rigid surface riffage and flow. Besides serving as the middle piece of the release trilogy, the song was also created as a sequel specifically for the Influence track "M.E.6." As with Influence, the "Synapse" sequence was recorded and mixed by Jalipaz at Audioconfusion and mastered by Stephen Marcussen.
MEDIA reveals with the "Synapse" single, "'Remove contrast, expel divergence…Media…I am not human…' These lyrics serve as a grim reminder of the forces that use our namesake to divide, manipulate, and control. It seems like it's a self-replicating, self-perpetuating entity at this point; one which is decidedly not human. 'Synapse' makes this explicit, while simultaneously acting as a musical bridge between the first and second EPs—the latter of which will be out in the months ahead."
Explore the many facets of MEDIA's "Synapse" now at all streaming points RIGHT HERE.
Also check out Revolver Magazine's new piece on MEDIA in their Artists You Need To Know series HERE.
Watch for special live announcements from MEDIA to post shortly, along with an official video for "Synapse," and updates on the third installment in the sequence of releases.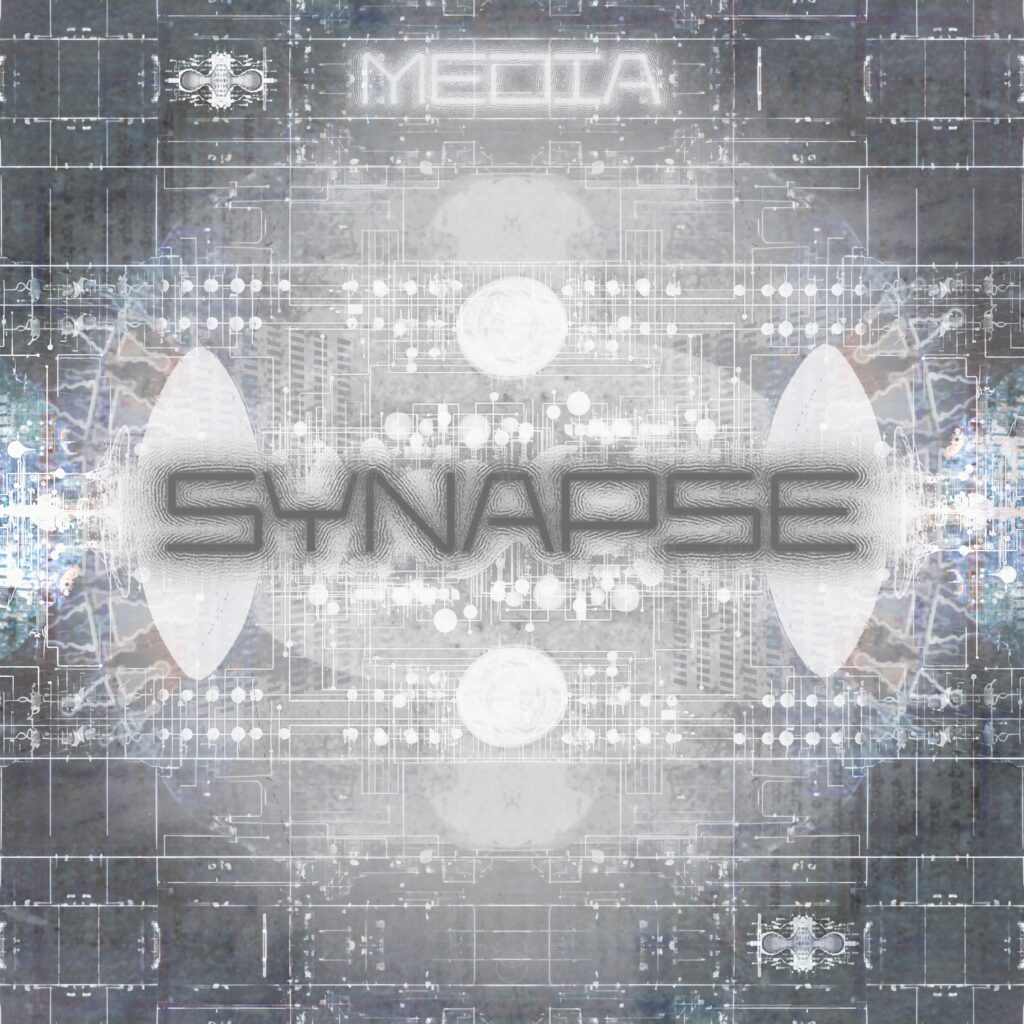 https://linktr.ee/media.band.us
https://media-band.com
https://media-band.bandcamp.com
https://twitter.com/media_band_us
https://www.facebook.com/media.band.us
https://www.instagram.com/media.band.us