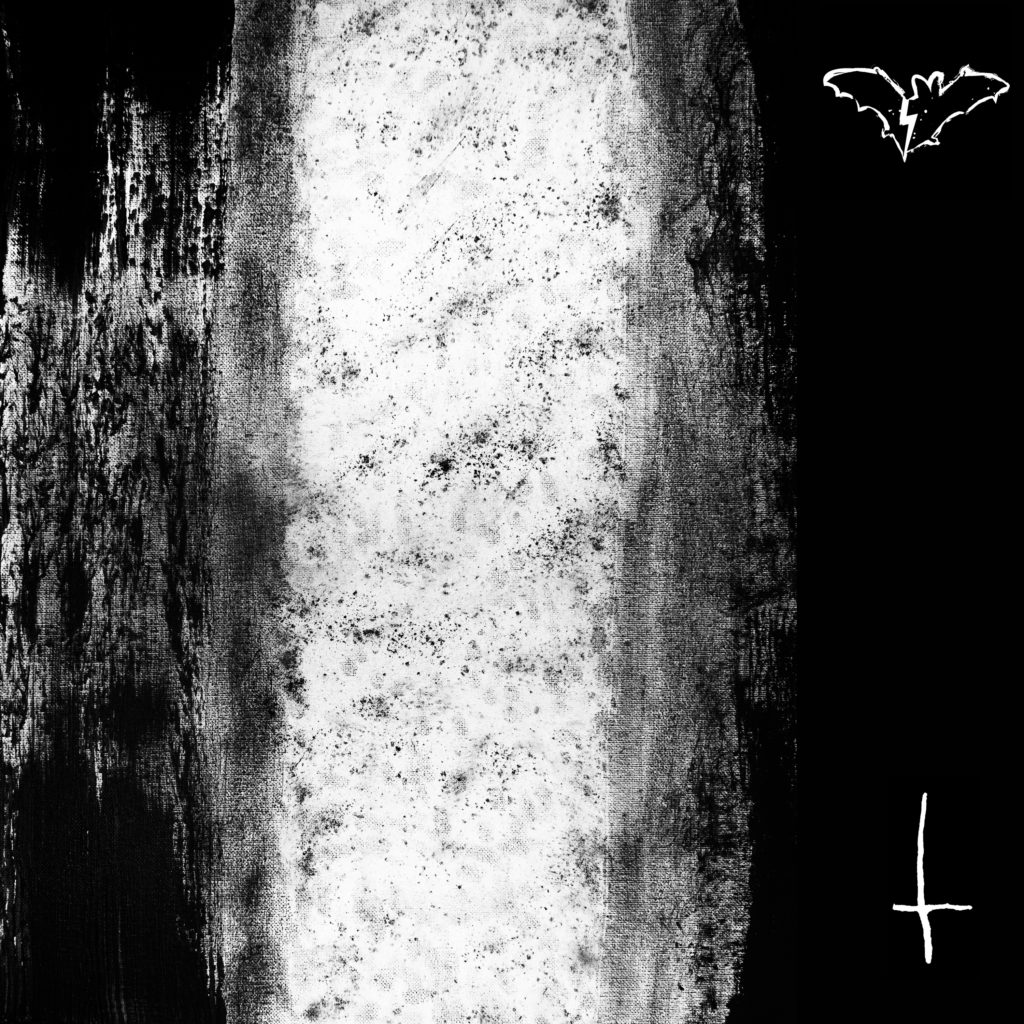 Florida-based labelmates MEATWOUND and THUNDERCLAP embark on their East Coast US tour today. As the trek begins, a new collaborative two-song release between both bands been issued. The bands are touring in support of their new albums, both of which were released through Financial Ruin this year.
As a fun way to kick the tour off, MEATWOUND and THUNDERCLAP collaborated on two new tracks which now see release on the day of the tour's kickoff. "Can't Kill What's Already Dead" and "As I Wipe My Chin" were partially recorded in different studios at different times yet never finished and were resurrected and completed specifically for this tour.
Following several local shows together over recent months MEATWOUND and THUNDERCLAP are now hitting the road for the next few weeks. Their East Coast tour begins in Tampa tonight, Thursday, September 5th, then hits Gainesville, Savannah, Washington DC, Philadelphia, Coplay, Montclair, Lowell, Amherst, Columbus, Indianapolis, Cincinnati, Asheville, Wilmington, and Jacksonville through September 22nd.
Stream the MEATWOUND and THUNDERCLAP collaborative tracks at Bandcamp RIGHT HERE.
MEATWOUND / THUNDERCLAP East Coast Tour 2019:
9/05/2019 The Bricks – Tampa, FL w/ Spit [info]
9/06/2019 The Atlantic – Gainesville, FL w/ Flying Limbs [info]
9/07/2019 The Jinx – Savannah, GA
9/10/2019 Slash Run – Washington, DC w/ Almas [info]
9/11/2019 Anthorna Gallery – Philadelphia, PA w/ Binary, Billy and the Bad Peach [info]
9/12/2019 The Building – Coplay, PA w/ Noose Party, I'm Done! [info]
9/13/2019 Meatlocker – Montclair, NJ, w/ Concussion [info]
9/14/2019 Worthen Attic – Lowell, MA w/ Bedtimemagic, Skytigers, Birdorgan, Pain Chain [info]
9/15/2019 Dead Air Studios – Amherst, MA (private event)
9/17/2019 Legion Of Doom – Columbus, OH w/ Body Farm, xpaddingtonx [info]
9/18/2019 State Street Pub – Indianapolis, IN w/ Plague Walker
9/19/2019 Northside Yacht Club – Cincinnati, OH w/ Ball of Light, SleepCrawler [info]
9/20/2019 Fleetwoods – Asheville, NC w/ The DiMarcos [info]
9/21/2019 Reggie's – Wilmington, NC w/ Swamp Raptor, AFA [info]
9/22/2019 Rain Dogs – Jacksonville, FL w/ Unerathly Child, Umanita Nova [info]
Offers Daniel Wallace of MEATWOUND and the head of Financial Ruin, "We've been talking about collaborating with THUNDERCLAP since the first show we played together a few years ago. Somewhere in 2017, we started driving back and forth between Tampa and Gainesville to write but work schedules and band injuries interrupted, and we stalled out with some promising but unfinished recordings. Heading into the tour, it seemed like a good excuse to finally get it together.
'As I Wipe My Chin' is a THUNDERCLAP song from their first EP that they wanted to re-record so we booked studio time at Goldentone with Rob McGregor in Gainesville (a nostalgic decision considering I had recorded there with combatwoundedveteran twenty years earlier and Marty's old band Coma Girl had done the same long ago. It was their first time in the studio with new drummer Sal, Marty played bass, and I did backup vocals. 'Can't Kill What's Already Dead' was written almost two years ago when Todd came to Tampa for a weekend. Our old drummer Leo was moving to Philadelphia, so we were trying to get one more recording session in before he left. Marty, Todd, and Leo wrote the music the night before we went into Rock Garden with Dan Byers. Jumping ahead to the Gainesville session, we drove up the night before to practice, Marty and Todd hammered out the guitar parts, Ale and I sat down with her lyrics and arranged the vocals.
Rob mixed his track; Dan mixed the other. While discussing a cover image for the single, our friend Dylan Mikos from Yashira/Colonial Wound posted some new art that we liked so we hit him up for it."
Tampa's MEATWOUND, formed by members of Combatwoundedveteran, Holy Mountain, Headless Dogs, Primate Research, and more, released their third LP, Culero, in early August. Recorded by Mark Nikolich at Atomic Audio with further recording by Dan Byers at Rock Garden and mastered by Will Killingsworth at Dead Air Studios, the LP bears cover art by Vincent Locke, booklet art by Unexpected Spectre, and design by vocalist Daniel Wallace.
Culero is out now on LP, limited to 300 copies on green vinyl with tons of extras, available HERE, and digitally via Pax Aeternum HERE.
Gainesville doom/rock trio THUNDERCLAP's members have collectively played with the likes of Discount, Army Of Ponch, The Draft, Unitas, J.Page, House On Fire, Black Cougar Shock Unit, and others. Their debut LP, Inebriocean, saw release in March, the album recorded, mixed, and mastered by Ryan Williams at Black Bear Studios in Gainesville and completed with cover art by Ted Lincoln.
Inebriocean is available on LP HERE and digital HERE. Also see the video for "Capsized" HERE.
http://www.facebook.com/MEATWOUND
https://www.instagram.com/meatwoundusa
https://www.facebook.com/ThunderclapGVL
https://thunderclap666.bandcamp.com
http://www.financial-ruin.com
http://financialruin.storenvy.com
https://financialruin.bandcamp.com
https://www.facebook.com/FinancialRuin
https://www.instagram.com/financial_ruin