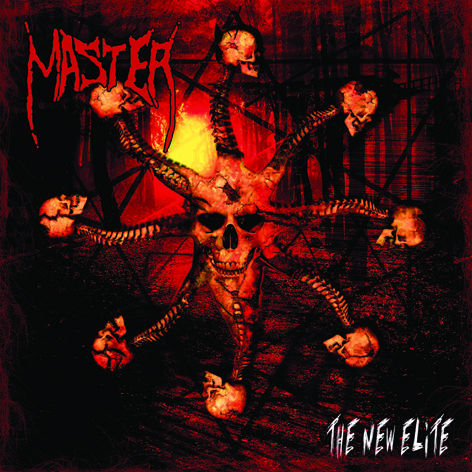 Legendary Czech death metal legion MASTER have completed work on their eleventh studio offering. Entitled The New Elite, the 11-track work of deviance was again recorded at Shaark Studios and features cover art by German graphic designer Mark Bridgeman, viewable at THIS LOCATION.
Commented MASTER founding bassist/vocalist Paul Speckmann: "The New Elite deals with the problems we face in society at this current time. The rich are getting richer and the poor are starving on the streets all around the world while men battle each other for world dominance! Governments are grabbing the world by the balls and dictating the new rules of the soon-to-be New Elite, while the youth of today just sit down and take it. I really wonder if and when the youth of today will take a stand against these crazy fucked-up, ruthless world leaders. The time has come to stand up and be counted!"
To check out "Smile As You're Told," the fourth track off the new offering, visit Pulverised Records SoundCloud Page.
The New Elite Track Listing:
1. The New Elite
2. Rise Up And Fight
3. Remove The Knife
4. Smile As You're Told
5. Redirect The Evil
6. Out Of Control
7. As Two Worlds Collide
8. New Reforms
9. Guide Yourself
10. Souls To Dissuade
11. Twist Of Fate
The The New Elite will be released via Pulverised Records.
MASTER:
Paul Speckmann – Vocals, Bass
Alex Nejezchleba – Guitars
Zdenek Pradlovsky – Drums
http://master-speckmetal.com
https://www.facebook.com/pages/Master/18521536017
http://www.myspace.com/masterspeckmann