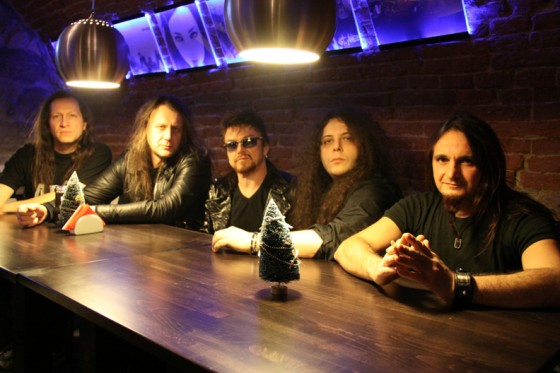 Black As Death, the new album from Belgian neo-classical power metal masters IRON MASK, will be released stateside this February 14th, following its European release in December.
What started as a side project for Magic Kingdom guitar master Dushan Petrossi a decade ago, has taken on a life of its own, IRON MASK eventually becoming the more popular of the two outfits.
Following the release of 2009's Shadow of the Red Baron, the blistering Black As Death is IRON MASK's fourth LP in a decade. Boasting over an hour of the band's renowned talent through a diverse array of lightning-fast metal, glorious ballads, dizzying neo-classical arrangements and straightforward hard rock thunder. Dushan Petrossi and his band merge exceptional musical prowess with epic accessibility, making Black As Death a must-hear for fans of Firewind, Dio, Iron Maiden, Yngwie Malmsteen and Rainbow.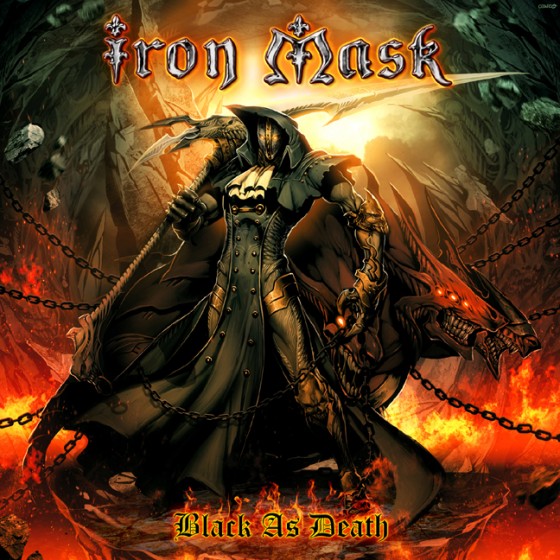 Black As Death Track Listing:
1. From Light Into The Dark
2. Black As Death
3. Broken Hero
4. Feel The Fire
5. Genghis Khan
6. God Punishes, I Kill
7. Rebel Kid
8. Blizzard Of Doom
9. The Absence
10. Magic Sky Requiem
11. Nosferatu
12. When All Braves Fall
IRON MASK lineup:
vocals – Mark Boals (Holy Force, The Codex, ex-Royal Hunt, ex-Yngwie Malmsteen, etc.)
vocals – Roma Siadletski (Magic Kingdom)
guitars – Dushan Petrossi (Magic Kingdom)
bass – Vassili Moltchanov (Magic Kingdom)
drums – Ramy Ali (Evidence One, Justice)
keyboards – Mats Olausson (ex-Ark, ex-Yngwie J. Malmsteen, etc.)
http://www.iron-mask.com
http://www.last.fm/music/Iron+Mask
http://www.dushanpetrossi.com
http://www.afm-records.de
https://www.facebook.com/afmrecords