Following advance teasers from Revolver Magazine, No Clean Singing, and Invisible Oranges, today the gate keepers at Lambgoat.com offer up Becoming Madness, the latest EP from New York hardcore unit, MANIPULATE, in its venomous entirety.
Stream Becoming Madness at THIS LOCATION.
Becoming Madness EP was captured during the Summer of 2015 by Jeff "Stress" Davis at Chopshop Studios with vocals recorded by John Grant at Madhouse NYC, mixed by Taylor Young at The Pit Studios, and mastered by Brad Boatright at Audiosiege. The five-track bruiser will see official detonation on February 12th via Flatspot Records in a limited run of 500 seven-inches in two color variations – 350 black and 150 gold/black – and digitally. For physical preorders go to THIS LOCATION. Desirers of the digitals go HERE.
From the metal side of the equation, MANIPULATE offers up dark, crunchy, menacing riffs coupled with a complete lack of regard for anyone's hurt feelings. From the hardcore end: no-holds-barred energy and intensity with a critical socio-political point-of-view only the naive would disregard. As a whole, MANIPULATE's Becoming Madness EP presents an explicit look at the human condition divided into equal parts anger, cynicism and concern, thee end product yielding a pummeling soundscape of furious and precise metallic hardcore outbursts sonically equal to its scathing lyrical observations.
"The band blends lyrics that confront struggle and perseverance with loud catchy riffs, especially on 'Beaten Path,' where the band's punchy leads and Iván Murillo's vocals converge for a well-timed two stepping moment… [MANIPULATE] plays to their strengths, making sure everyone knows that they're loud and pissed off. " – Exclaim
"Hatred, drugs, racism – all these themes show up here and are depicted in one way or another on the cover art. This is punk rock with a conscience, but it's not a whiny conscience. No, this is the righteous indignation of punk rock, the mood that drives bands to point to human madness and to yell 'stop it!'… a solid new release from a band that carries the torch of such luminaries as D. R. I. and others." – Sea Of Tranquility
"The song's bleak opening riff, its massive follow-on chugs, and the seething lead guitar that rears its head seem to point in one direction – and then the song erupts in a burst of NYHC brutality. With dynamic pacing and incensed vocals, it's a potent piece of music." – No Clean Singing on first single, "Manipulate"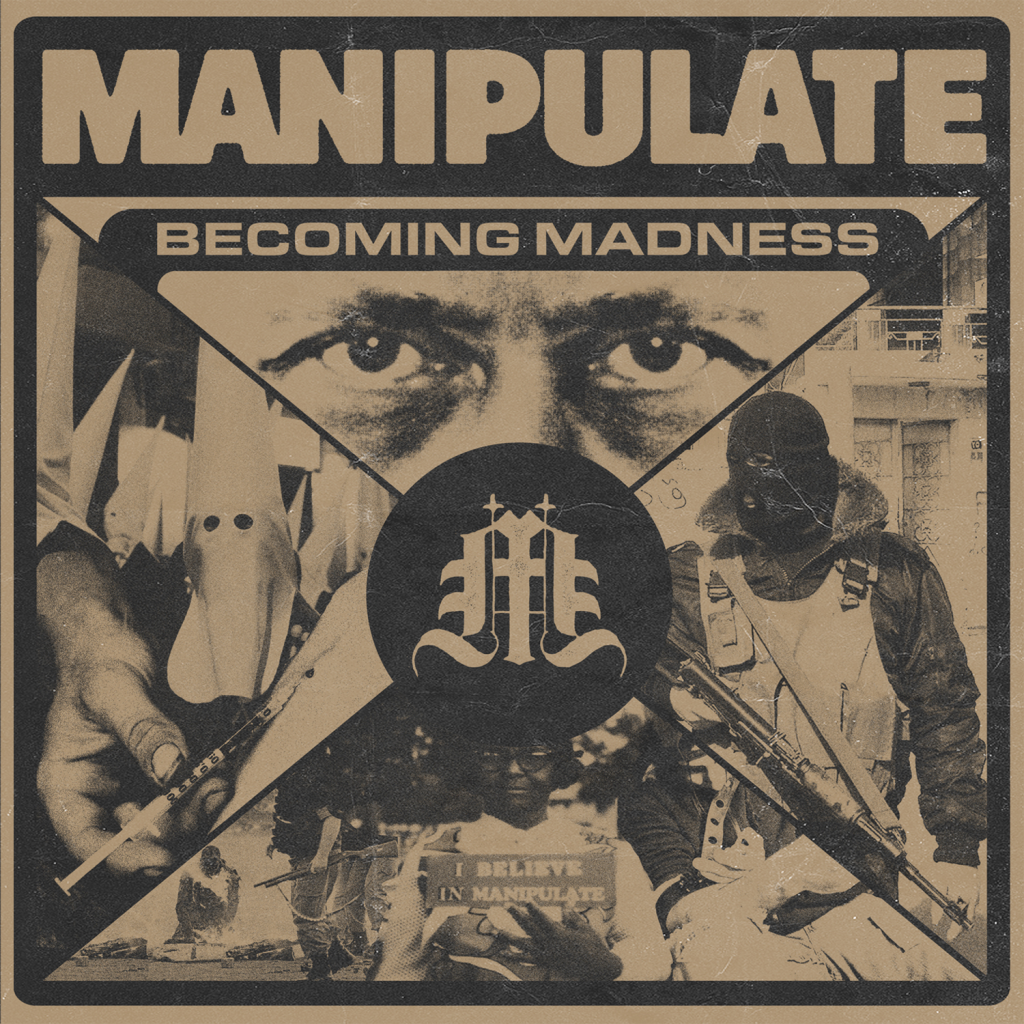 http://www.manipulatenyhc.com
http://www.instagram.com/manipulatenyhc
http://www.facebook.com/manipulatenyhc
http://www.twitter.com/manipulatenyc
http://www.flatspotrecords.com
http://www.instagram.com/flatspotrecords
http://www.facebook.com/flatspotrecords
http://www.twitter.com/flatspotrecords