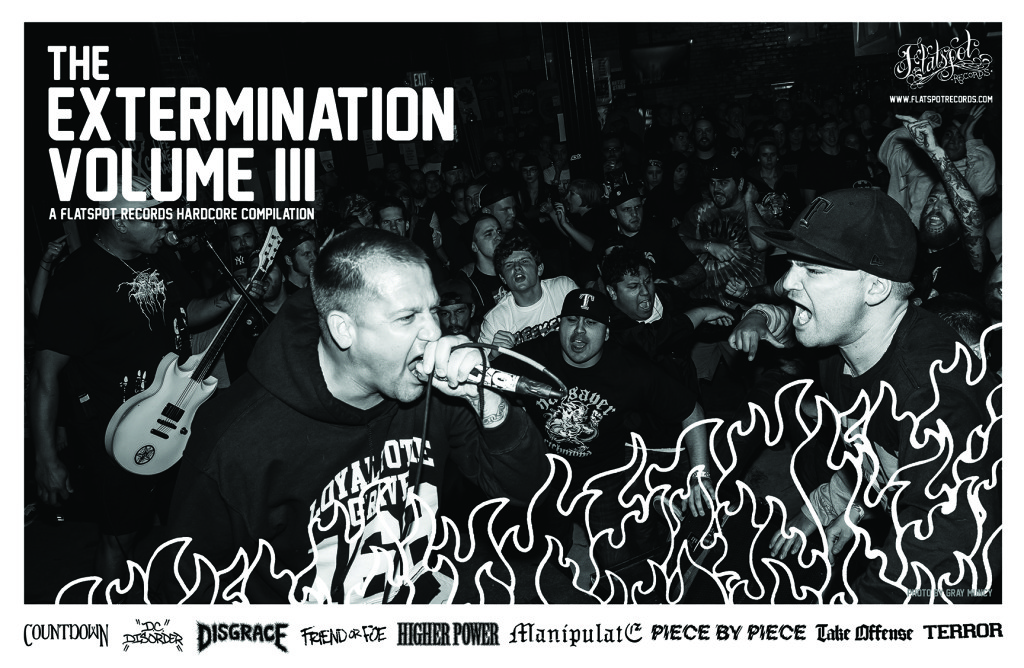 Now less than two weeks from release is Flatspot Records' crushing The Extermination Vol. 3 compilation, featuring brand new and exclusive tracks some of the current hardcore scene's top acts. As the street date closes in, the label issues two more songs from the impending LP, with new jams from MANIPULATE and COUNTDOWN hitting the public this week through Clrvynt.
NYC-based MANIPULATE offers the track "Shadow Walker." The band members, whom also hold current and/or former rank in the likes of Backtrack, Black Anvil, Terror, Kill Your Idols, The Promise, Dead Wrong, and more, here deliver their menacing, metallic grooves and no-holds-barred energy and intensity with a critical socio-political point-of-view only the naive would disregard. The output of MANIPULATE yields a pummeling soundscape of furious and precise metallic hardcore outbursts sonically equal to its scathing lyrical observations. Former Agnostic Front/Madball guitarist Matt Henderson supplies a searing solo to the track as well.
Following the successful release of their excellent demo, Boston/New York City-based COUNTDOWN broke up while on tour this Summer, and here lies the band's final recording, "Average Man." Fully embodying the DIY spirit, COUNTDOWN 's sound reflects the works of Cro-Mags, Bad Brains, and Outburst, while adding their own fresh twist on the timeless punk sound. Having captured the attention of the US hardcore scene before their demise, the band's contribution to the track is a fitting swansong for the talented act.
Clrvynt today issues both new tracks for streaming, reporting of the tunes, "The COUNTDOWN track is something special, serving as the band's final recorded track. It's a bummer to hear, but luckily they've brought something super heavy to go out on. 'Average Man' is a helicopter blade of riffage, spinning into a sweet breakdown and solo of a farewell. MANIPULATE keep the pace up with 'Shadow Walker,' a brick of a track that barrels out into effects and other gnarly shit, a solid set piece to keep NYHC going."
Hear both songs only at Clrvynt RIGHT HERE.
Already streaming are TERROR's "Other Worlds" and HIGHER POWER's "World Gone Mad" at Clrvynt HERE, TAKE OFFENSE's "Enter The Center" and D.C. DISORDER's "Naïve To A World" at Idioteq HERE, plus PIECE BY PIECE's "Hating You" and FRIEND OR FOE's "Invincible" at Decibel RIGHT HERE.
The Extermination Vol. 3 will see release through Flatspot Records on 12″ vinyl LP and digital platforms, and a limited cassette run on November 11th; preorders are available at THIS LOCATION.
Flatspot Records takes pride in their scene by releasing the bi-annual The Extermination titles, the series showcasing some of the new-blood in the hardcore/punk world, along with established bands that have been proudly carrying to the torch. Past editions have featured bands such as TURNSTILE, ANGEL DU$t, POWER TRIP, BACKTRACK, and KING NINE, among many others. This series is a homage to classic hardcore compilations such as Where The Wild Things Are, The Way It Is, Free For All, and others, where listeners discovered influential bands that still have an impact on our scene today.
The third installment in this ongoing series bears another intense collection of new tracks from some of the leading acts of the current scene. The Extermination Compilation Vol. 3 features nine brand new tracks that are entirely exclusive to this compilation only. Represented on the collection are four bands from the West Coast US, including TERROR, TAKE OFFENSE, PIECE BY PIECE, and DISGRACE, East Coast US acts FRIEND OR FOE, MANIPULATE, COUNTDOWN, and D.C. DISORDER, as well as a song from UK-based HIGHER POWER.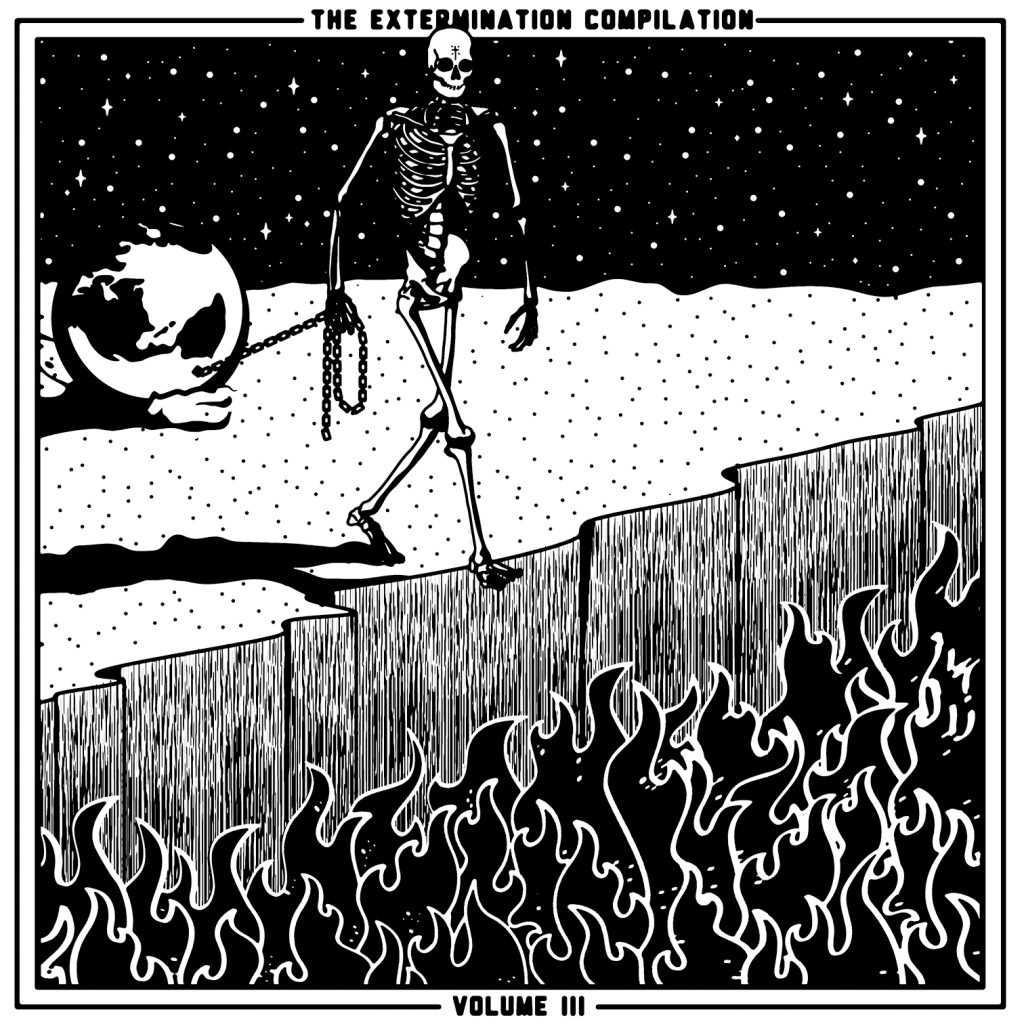 http://www.flatspotrecords.com
http://www.facebook.com/flatspotrecords
https://flatspotrecords.bandcamp.com